Reasons why you should research movers before hiring them?
As with everything in life, the selection of the right partners is what makes or breaks the experience. Choose wisely and everything becomes easier. Choose poorly and you're in for a world of hurt. The same principles apply to the moving industry. Therefore, the selection of moving companies isn't something one should rush. Instead, people should always take the time to accumulate knowledge and information on moving companies Boise offers, that catch your attention. So, let's see why it's so important to research movers before hiring them and how that can impact your relocation.
Reason #1: You want a tailored set of skills and solutions to handle your move
There are a lot of companies out there offering various moving services. Yet, not a single one has it all. Some deal exclusively with one type of relocation, like residential or commercial. Others work only on a local level and don't deal with state-to-state moves like, say movers Nampa ID houses do. Some may not have adequate services to move specialty items, like a piano or artwork. Others, yet, may handle these items only. So, researching each company will help you determine if they're the right fit for your needs.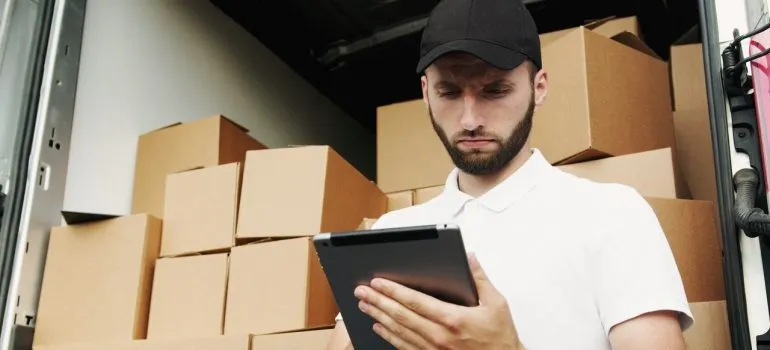 Pro Tip: Hiring multiple companies to help you move is counterproductive. Although it seems like a good idea – it's not. Atop all the moving chores, you'll have to juggle their services and schedules. And that takes even more of your time and energy. It is possible – just rarely worth the effort and investment.
How to find out if the company can handle everything your relocation entails?
By far, the best way to do it is to contact the moving company and request an on-site or a virtual estimate. The company will send their representative, who'll do a walkthrough of the premises. Once done, you can check with them, and see if their company can handle the job, start-to-finish.
Reason #2: A moving company should fit your budget limits
The budget will be one of your focus points when moving. Especially if you're looking for Idaho international movers to help you move overseas, or interstate ones, for moving across the country. Even local relocation costs can get out of hand pretty fast. Therefore, you want a reliable company, that boasts high transparency and service quality while remaining affordable.
How to check if a moving company fits your budget?
Once again, an on-site or virtual estimate is the best way to determine moving costs. If you need moving boxes Boise movers to provide, the representative will note it down. If your relocation demands extra manpower or tools, they'll note that down, too. By the end, you'll have a comprehensive breakdown of all the costs. So, you'll easily see if they can fit into your budget.
Pro Tip: Schedule estimates from at least three companies. That way, you'll compare prices, and see what fits you the most. Some may even give you a neat little discount, that can tip the scales in your favor! So, don't shy away from asking.
Reason #3: Avoiding fraudulent movers is a common concern
This is perhaps the most important reason to research movers before hiring them. Especially if you're relying solely on the Internet to find a moving company, and not on recommendations from friends and family.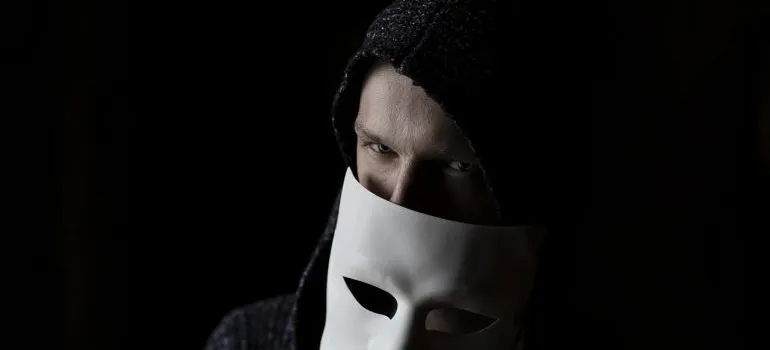 Fraudulent moving companies and moving scams are quite a common occurrence today. With the Internet widely available, these rogue elements come up with new, ingenious ways to sink their claws in you. And, if they do – you're in for a whole world of pain and heartache. Therefore, it's imperative to avoid them at all costs. And that's only possible if you have a reputable moving company, from the get-go.
How to verify the credibility of a moving company
There are many ways to do this. However, do bear in mind that this research will take quite a while. Nevertheless, you should never skip it. It's your safety and peace of mind on the line here. Therefore, it pays to spend some time to ensure it.
Licenses
You want to make sure your movers follow the letter of the law. You can do this by checking their USDOT number on the FMCSA site, along with the list of complaints. However, do note that this only applies to interstate moving companies. Local movers are regulated by the state itself. As such, methods of checking their licenses vary drastically. Fortunately, this isn't the only way of checking reputability.
Online presence
A company that cares about its reputation will have an extensive online presence. Starting, they'll have a robust website they'll update regularly. The site will contain:
Company info;
Various ways to contact them;
Easily checkable addresses;
An extensive description of all the services they offer;
User reviews section.
Also, you can expect active social networks with regular updates.
Track record
A company that's been in business for many years will certainly boast ample knowledge, skills, and experience. And, when it comes to moving, these three are vital.
Online reviews
Reviews are an excellent way to familiarize yourself with the way company conducts business and how it treats its customers. So, be sure to give them a thorough read. If you notice a pattern or a common complaint, you'll know something's wrong.
References
As with online reviews, checking references is another great way to see if the company's reputable. So, give them a call, and ask for referrals. And, then, follow up on them.
Rewards and certificates
A reputable company will have certification and/or rewards from one or more industry associations. Usually, these are The Better Business Bureau (BBB) or American Trucking Association (ATA). In most cases, the company will proudly display badges and rewards on its website. Even so, take a few minutes to go directly to the source, and check them. You know, just in case.
Start researching moving companies today!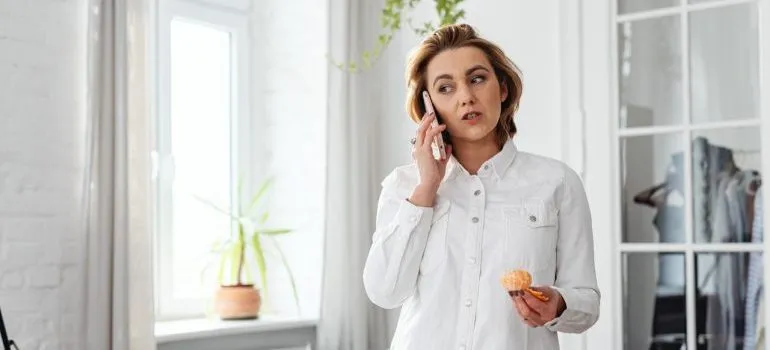 As you can see, it pays to research movers before hiring them, in more ways than one. Even so, don't use only one or two of the methods listed above. Instead, combine them for the best effect. Yes – it's tedious and time-consuming. But, when you go through the process, you'll rest easy, knowing you have a reliable team you can lean on at any given moment. To begin with, contact Peasley Moving & Storage and let our team provide you with an example of how reputable movers present themselves.

Everyone from the packers to the movers were awesome! They were all very professional and showed up when they were supposed to. would definitely use them again.
Let our team put together a comprehensive moving plan for you. Complete our simple free quote form or contact us at 1-208-375-0961.