Packing for your Caldwell move: a brief guide
If you're looking for a good place to raise a family or retire, somewhere with a mild climate and lots of outdoor activities, a suburban area with a comfortable cost of living, then Caldwell is an excellent place to look for a new home. This growing Boise suburb is going to welcome you with open arms. So don't hesitate to contact movers Caldwell ID and schedule your relocation. Before your movers arrive, however, you'll need to pack. Packing for your Caldwell move may seem intimidating. You'll have to pack everything you own, disassemble furniture and so much more. But don't worry – this brief guide will prepare you for everything you need to know.
Consider your options when packing for your Caldwell move
One of the first major decisions you will have to make when moving is whether to do it by yourself or hire professional movers. It's a similar situation when you're packing. You can:
pack by yourself: save time and money by doing the packing yourself instead of paying for professional service
hire professional packers: most Idaho moving companies offer packing services as well – talk to your movers about this option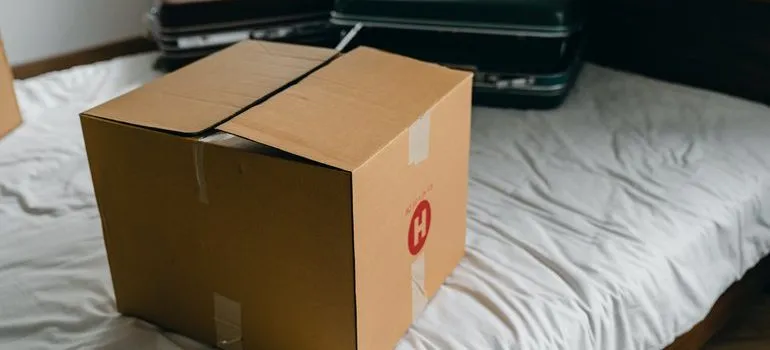 Packing tends to be the most time-consuming part of the move. It also requires quite a bit of physical effort and can be stressful. Hiring professional packers, on the other hand, will ensure that the process is as efficient and stress-free as possible. But any additional moving service does come at a cost. So what you choose will really depend on your priorities.
Before you start packing for your Caldwell move
Just like you need to prepare for a move, you need to prepare for packing as well. The first thing you'll want to do is declutter. Decluttering is an important part of every relocation. It makes packing easier because the fewer things you're packing the faster and easier it'll be to box them and load them. But it can also make your relocation cheaper if your movers charge by weight. Either way, you should go through all your belongings and decide what to get rid of. You can sell, donate or throw away the things you don't need. Then, it'll be time to pack the rest.
But before you start packing, you'll need to gather some packing supplies. Here's what you'll need:
moving boxes in a variety of sizes
specialty boxes for glassware and clothes, for example
high-quality, durable tape to seal boxes
paper, packing peanuts and bubble pack for cushioning
sharpies and markers for labeling
alternative supplies: you can use plastic containers and bags instead of boxes or blankets, sheets and towels for cushioning but make sure to prepare those if you opt for them
General tips when packing for your Caldwell move
If you opt against professional packing and crating, and want to do it all by yourself, these are the most important things to keep in mind:
planning ahead and staying organized will make the process much easier
packing takes time so you have to start early and work without procrastinating
be careful not to fill the boxes too much or they'll be difficult to lift and carry
keep unpacking in mind and make sure to label everything and pack it in reverse order from how you plan on unpacking it
have a system and stick to it – pack similar things together, not at random
How to pack for your Caldwell move
Once it's finally time to start packing for your Caldwell move, you'll want to make sure that everything goes smoothly and with as few interruptions as possible. You'll also want to have plenty of time to do it without stress. This is easily possible if you prepare properly and give yourself enough time.
Make sure you have enough supplies
You don't want to have to stop packing in the middle of it because you don't have enough boxes or tape. So whatever packing materials you're using, make sure you have plenty of them. It'll be easier to get rid of the excess than to get more on short notice. Gather all your supplies in one area of the house and use that as a packing station.
Don't pack everything
Even after decluttering, you should keep in mind that not everything needs to be packed and brought along to your new home. You can continue to downsize even as you're packing. But more importantly – there are some things you simply cannot pack for a move. Your movers will provide you with a list of those items. It usually includes hazardous, flammable and valuable items. Finally, you should also set aside things that you'll need immediately upon arrival. Pack those separately in a bag or box that will come with you instead of on the moving truck.
Decide what needs to be packed last and unpacked first
When you're packing, you should always start with the things you use least. You can pack those early on and not miss them. On the other hand, the last things to pack should be the things you use on a daily basis. Not only will this allow you to continue living as normal while packing, but it will also make unpacking easier because the last things you pack will be the first things you unpack.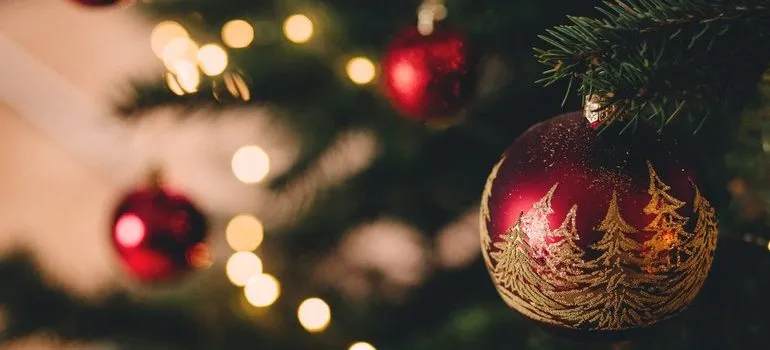 Go room by room
The easiest way to organize your packing is to go room by room. Finish packing one room before you move on to the next. This makes it easy to keep track of progress and keeps your belongings grouped in a logical way. Which room you pack first or last doesn't really matter – follow an order that makes sense to you. Just remember not to leave the most difficult rooms (like the kitchen or living room) for last.
Label your boxes
One of the most important things to do while packing for your Caldwell move is to properly label your boxes. This includes writing which room they're from and going to on the box in large and legible letters as well as marking boxes containing heavy or fragile items. Some people even pin a list of things in a box on it so they have an inventory for each box. This makes things easier for your movers because they know where to take the boxes when unloading the truck. It also makes unpacking easier because it helps you find the things you're looking for without opening boxes at random.

Everyone from the packers to the movers were awesome! They were all very professional and showed up when they were supposed to. would definitely use them again.
Let our team put together a comprehensive moving plan for you. Complete our simple free quote form or contact us at 1-208-375-0961.