Moving without disrupting your neighbors
Moving, in general, can be quite a disruptive process. Your house is turned upside-down, hustle is a constant, making normal functioning virtually impossible. But, all that chaos doesn't impact you alone. Granted, you are taking the brunt of it, that's for sure. Still, a portion of it slips through the cracks and impacts your neighbors, too. And that's when the trouble starts. Noise complaints, nagging, and arguments become a daily reality. If things escalate, harsh words and even verbal threats can start pouring out. Therefore, it's imperative to handle moving without disrupting your neighbors. To help you with that, here's some advice from one of the best movers Boise area has to help you keep your sanity and the sanity of your neighbors while moving.
Is moving without disrupting your neighbors even possible?
Not completely. But don't let that discourage you. Although you cannot prevent disruption entirely, you can minimize it:
Firstly, as we said, moving is disruptive in nature. Almost every aspect of it involves a bit of noise and hustle. It's unavoidable. So, the name of the game here is "efficiency". You want to be as swift as possible, without risking damage to your health or your belongings.
Secondly, you don't want to alienate your neighbors. Granted, they won't be your neighbors for long. Still, that doesn't mean you have to get on their bad side. Therefore, you want them to know what's going on before the hustle starts. In other words: be neighborly.
And, thirdly, there will always be someone who you'll tick off just by, well – existing. Usually, it's that one person every neighborhood has. Nosy, entitled, meddling – you know the type. Chances are, you even know exactly who we're talking about. These people can be a nuisance. An annoyance, even. Fortunately, though, they are almost always "all bark, no bite". So, when you deal with nosy neighbors, you want to be firm, without turning hostile. So, put on your best smile, and kill them with kindness.
With that out of the way, let's get a bit more in-depth on things you can do to minimize the fallout.
#1 – Let your neighbors know you're moving
When your neighbors know what's about to happen, it's much less likely they'll take issue with it. So, the first order of business is to inform them of your upcoming move. There are a few good ways to do this:
If you live in a residential building, the easiest way to notify your neighbors is to print out the "We are moving!" poster. Stick it at the building entrance, notice board, or ground floor elevator doors. Or, in any place where neighbors won't miss it.
If you live in a house, the above option might not be viable. Although some neighborhoods have notice boards, people are usually pretty good at ignoring them. So, in this case, you might want to print out pamphlets and throw them in your neighbors' mailboxes.
In both cases, be sure to include the time and date of the move, as well as a polite apology for the chaos you're about to unleash on them. Maybe phrase it a bit differently, though.
Alternative #1 – Get friendly and personal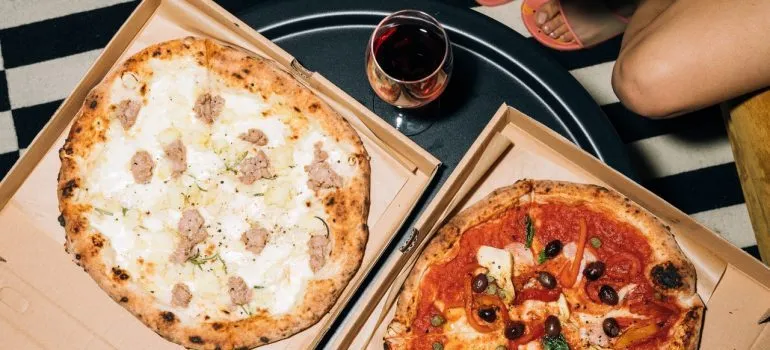 Although posters and pamphlets are awfully convenient, nothing beats a good old "face-to-face". Granted, this method will take a bit more of your time. Still, it will show the neighbors that you care. More often than not, they'll appreciate you taking time out of the busy moving schedule to notify them. Especially if they've moved recently. The best thing here is – they can even offer to help! And another pair of hands is always a welcome addition when you're moving.
Alternative #2 – Throw a little gathering
Who doesn't love a good party? Not your neighbors, that's for sure! And you know where's a great place for a party? That's right, an empty house! So, move your packed stuff somewhere safe – put it into a self storage Boise unit. Then grab some pizzas and refreshments, and invite the neighbors over. Bonus points if you throw in some cookies, too.
#2 – Choose the time and date for your move wisely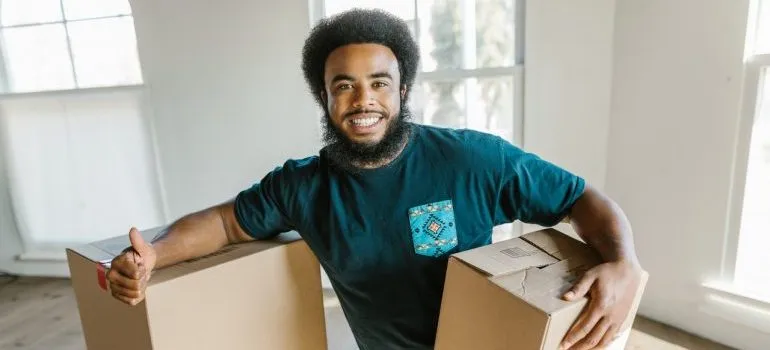 "The timing of your relocation plays a big role in the amount of disruption you'll cause. Some of the best movers Caldwell ID has suggested this approach:
Aim for the mid-week move, when neighbors are out working;
Tweak your schedule so that move falls between 9 AM and 5 PM, for the same reasons;
If at all possible, avoid moving on weekends and holidays, as your neighbors will want to rest and enjoy quiet.
If you follow these guidelines, you'll benefit twofold:
You'll be moving without disrupting your neighbors (much) and;
The price of your move will be lower, as this is the least busy time for your movers.
So, a win-win situation, no matter how you look at it.
#3 – Hire good movers to make the whole thing as fast as possible
Hiring professionals to handle your move is, by far, the best solution. A reputable moving company such as Peasley Moving & Storage Boise can make your life a whole lot easier. Trained, experienced movers will help you simplify every aspect of relocation, from planning to heavy lifting. Therefore, they will make the whole process a lot faster. In other words: although it might cause some disturbance, your move will be over before anyone has a chance to complain. You'll be out of your neighbor's hair in record time. And, not to mention – you'll move without stress. Once again, a win-win!
Combine these tips, and you're looking at a strainless move
Although Moving without disrupting your neighbors may seem difficult, it really isn't. Hire good movers, and the hustle will end before it starts. Organize well, and you'll minimize negative effects on your neighborhood. Be polite and understanding and, in most cases, your neighbors will respond in kind. And, yes – even the nosy one. You'll stay in everyone's good graces and move stress-free.

Everyone from the packers to the movers were awesome! They were all very professional and showed up when they were supposed to. would definitely use them again.
Let our team put together a comprehensive moving plan for you. Complete our simple free quote form or contact us at 1-208-375-0961.