Guide for moving to Salt Lake City from Boise
Moving to Salt Lake City from Boise is definitely going to be quite a change. After all, people have a hard time adjusting to a new home in the same city, so some adjustment period is to be expected after making such a big change. That being said, you can't just move to a new city – you first must learn everything there is to know about it. In this instance, you need to familiarize yourself with everything that awaits after going through this change. At Peasley Moving & Storage, we feel that it is our duty to help you learn as much as possible about your new community. Likewise, we want to help you get ready for your relocation by paying attention to the most important moving tasks, like finding the right interstate movers Idaho. That's why we've composed a short but, hopefully, useful guide.
Some basic pieces of information about Salt Lake City
As one of the capital cities in the United States, Salt Lake City can be marked as a 'popular' moving destination. Moreover, it's also a city that is talked about often, so people know at least the basic details about it. With a population of slightly over 200,000 residents, this city is not as big as some other capital cities in the USA. However, that's precisely what usually urges people to look for reliable movers Boise, even though the difference in the number of residents between these two cities isn't so drastic.
If you are someone who loves every season of the year, no matter how extreme the temperatures might get, then you are going to love Salt Lake City. Utah experiences all four seasons with weather conditions that can sometimes be described as extreme. Whether it's a scorching hot day or a freezing one with snow, life goes on. However, the weather is something you'll have to keep in mind if you are thinking about storing your items. You'll want to look for temperature-controlled storage in Boise, as extreme weather can be very harmful to most of your items. But hey, this one little thing will be nothing in comparison to all the wonderful activities you can partake in, including skiing.
Nothing works on Sundays
Once you start making weekend plans after moving to Salt Lake City from Boise, you will have to have in mind the fact that almost all businesses are closed on Sundays. Big retail stores and some supermarkets will most likely stay open, however, family-owned businesses are usually closed on Sundays. So if you are trying to make the most out of your weekend, you better do it on Friday and Saturday.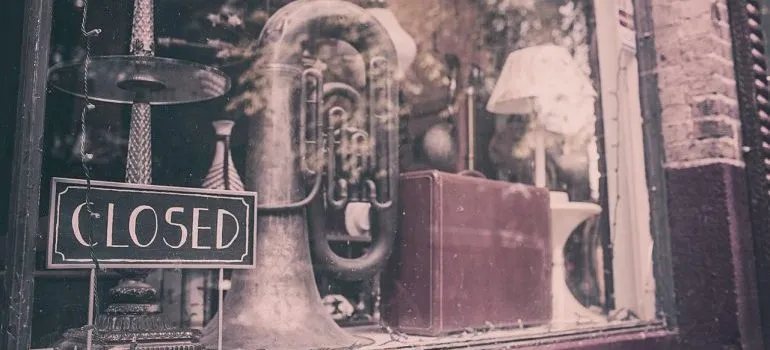 But don't worry – you can enjoy your days in the great outdoors. Utah is one of the US states with breathtaking landscape and the actual Great Salt Lake. So even if you can't spend your Sunday bar-hopping or shopping, you can always spend it immersed in your favorite outdoor activities, such as rock climbing or mountain biking – the options are limitless.
Moving tasks to take care of when moving to Salt Lake City from Boise
Any time you have to move to a different state, you are bound to feel some sort of anxiety. After all, this is a long journey that's ahead. However, there isn't a good enough reason for you to feel stressed and worried when you have a plethora of residential moving companies in Boise at your disposal. However, you will have to be very careful. Not every moving company will be the right one for you. Thus, make sure you do your research and find the ideal mover for your situation.
Pay special attention to the most complex items that you have to relocate. Take your piano as an example. Attempting to move a piano by yourself when moving from Boise to Salt Lake City is rarely ever a good decision. Instead, you ought to hire suitable piano movers Boise who will provide you with the assistance you need during relocation. It all boils down to realizing what you can and can't do on your own. Sure, you can relocate common household furniture in the good old DIY style – but more complex items entail professional touch.
Create a moving checklist
Since there are many other tasks that will demand your attention, we suggest that you create a moving checklist. The purpose behind this checklist is to help you remember all the duties you have in the upcoming period. Only some of the tasks you will have to handle when moving from Boise to Salt Lake City include:
Packing your items for the move which you would ideally start to do six to eight weeks before the moving day.
Transferring your child's school records to one of many great schools in Salt Lake City.
Finding a new family physician.
Scheduling a shut-off date for your utilities.
Throwing a farewell party for your close circle of friends and family members.
Have in mind that these were just a couple of tasks that are in direct connection to your upcoming move. You can put as many of them as you like on your moving checklist. After all, every relocation is a unique event. Thus, every relocation will come with its own set of tasks and challenges.
The bottom line
Moving to Salt Lake City from Boise is definitely not going to be easy. For starters, you are going to have dozens of different tasks to take care of even before the day of your move comes. Then, you'll have to unpack and start getting accustomed to an entirely different environment. For sentimental people and those who weren't too keen on moving, this transition is most likely going to be difficult. However, you are bound to get by this initial shock, after which you are going to start seeing all the advantages of living in Salt Lake City.

Everyone from the packers to the movers were awesome! They were all very professional and showed up when they were supposed to. would definitely use them again.
Let our team put together a comprehensive moving plan for you. Complete our simple free quote form or contact us at 1-208-375-0961.