Moving from Seattle to Boise ID – the best guide
The first thing you should know about Boise, ID is the fact that we are talking about one of the fastest-growing cities in the Pacific Northwest. The reason behind this is simple, as Boise is one of the rare cities that offer all the amenities that come with a big city at a price that won't break the bank. So if you have decided that moving from Seattle to Boise ID is the next step in your life, you came to the right place.
As you already know, the relocation process is never an easy one. From hiring the best long distance movers Boise has to offer, to packing your fragile items the right way, there certainly won't be a shortage of moving-related tasks. However, the most difficult part might be coming after your moving day, as you'll have to get used to a completely different city. Speaking of which, we have decided to compose a guide that will be completely focused on your upcoming relocation to Boise. Here's what you'll want to do, remember, and pay attention to when moving to Boise, Idaho.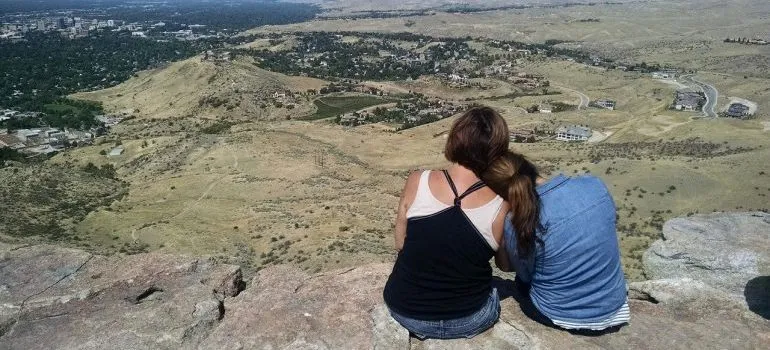 All about the neighborhoods in Boise, Idaho
People say that you should pay just as much attention to the neighborhood as you pay to the house you decide to buy. After all, you can always alter a property and change the things you don't like, but the same can't be said for the people around you. That's why the first thing you'll want to pay attention to when moving to Idaho from Seattle is the neighborhood. Besides being divided into three regions (north, east, west), the division of neighborhoods in Boise can also boil down to:
The North End – this is the part of the city where you can find trendier homes, as well as many great restaurants.
The East End – the place where you can find the most expensive and luxurious homes in Boise.
The Boise Bench – the up-and-coming area of the city with reasonable prices.
The West End – the place to find the most affordable homes.
Obviously, deciding on the neighborhood you want to live in is no small task. That's why we suggest you give it a very good thought before calling Idaho movers to help you during your upcoming relocation. The price will definitely be one of the main parameters through which you decide where to buy or rent a home. So sit down, go through your finances, and make the best decision for your family.
Don't forget to ship your vehicle when moving from Seattle to Boise ID
Boise has a walkability score of 39 which, truth be told, isn't that awful, but it's far from great. Even though there are many natural trails and roads, you can't lean on them to get you places. Because even though Boise isn't the biggest city in the States, the places are just too far apart for you to be able to get on foot.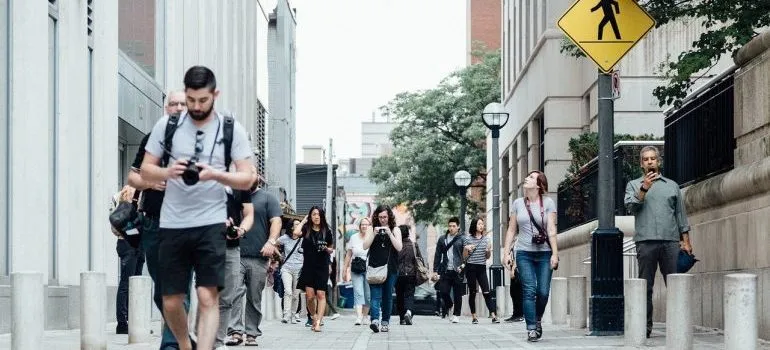 On the other hand, we certainly don't suggest you use the public transportation system unless absolutely necessary. Not many people will be able to tell you that Boise's public transportation system is good. The situation is a bit better when it comes to using a bike as your preferred method of transportation. But if you aren't too keen on that much physical activity on a daily basis, then you will definitely want to ship your vehicle.
Relying on a car to get you places after moving to Boise is definitely the best thing to do for yourself. So look into shipping and transport services early on and make sure everything is ready so that you can start exploring the city right after your move.
By moving to Boise, you would be relocating to a safe place
Compared to other major cities in the US, Boise is a relatively safe place. This city's crime score is 25 out of 100, which is actually 10% below the national average. What's more important to remember is the fact that crime rates have been on the decline in the past decades, so you can expect the situation to improve even further in the upcoming years.
Of course, different parts of the city come with different safety levels. The neighborhood crime rates are something you'll want to research in detail when deciding where to buy a house. As you can see, residential relocation takes a lot of planning and preparation. So don't procrastinate with your tasks when moving from Seattle to Boise, ID. Otherwise, you could find yourself in dire need of more time that you simply won't have.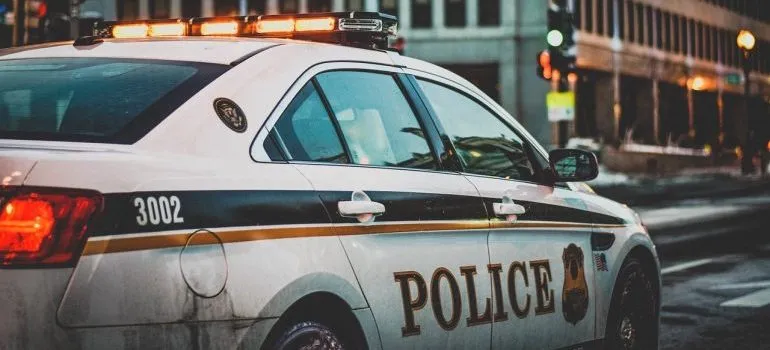 Boise has plenty of amazing suburbs for you to choose from
Not everyone wishes to live in a big city, and you might be one of those people. If you prefer to get settled into the peace and quiet that the suburban areas have to offer, then you will be able to take your pick after moving here. This city doesn't have a shortage of great suburbs, all of which are conveniently located close to the city itself. As a reference, you can use the fact that the average home value in Boise was $206,000 in 2017. So make sure you do your homework and research all the potential homes that might fit into your budget.
All that's left to do is to wish you good luck during your upcoming relocation. Although, after hearing how great this city is, something tells us you won't need it. Right now, moving from Seattle to Boise ID might seem like a scary thing. But it's definitely going to be a good change in your life.

Everyone from the packers to the movers were awesome! They were all very professional and showed up when they were supposed to. would definitely use them again.
Let our team put together a comprehensive moving plan for you. Complete our simple free quote form or contact us at 1-208-375-0961.