Guide for moving from Meridian to Portland
Relocating from one city to another can be a very daunting process, one that you need to approach very carefully and with a lot of information. Sure, you can go at it completely "blind", but you will have a much harder time adapting. When moving from Meridian to Portland, you will want to know as much as you can about both cities, the differences in living costs, as well as how to find the perfect neighborhood, and how to deal with the relocation process. Of course, you will also want to enlist quality Meridian movers for the occasion. In this article, we will guide you through the entire process, helping you make the most out of your relocation to Portland.
Moving from Meridian to Portland – start by doing your research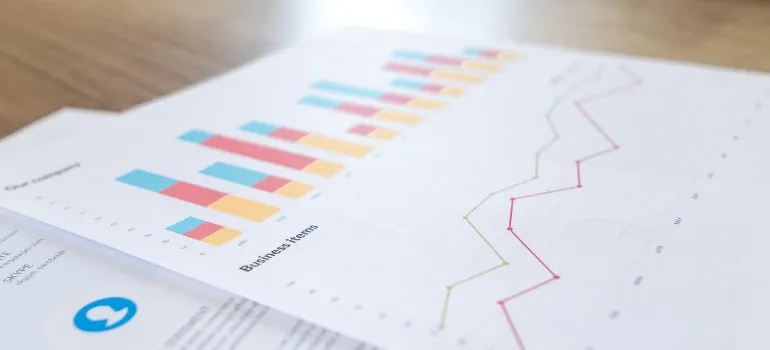 Here are some of the things that you should focus your research on:
Meridian statistics
Portland statistics
Cost of living differences
How to find the perfect neighborhood
How to deal with the relocation process
While this article will provide you with most of the information you may require, you might want to consider spending additional time on research. The more information you have, the easier the relocation process is going to be. If you are transporting temperature-sensitive items, you may also want to look into temperature-controlled storage Boise options. That way, you can put your mind at ease knowing that your belongings are going to be safe and sound. That taken care of, it is time to look at the statistics of both cities.
Meridian statistics
When moving from Meridian to Portland, you will, naturally, want to focus your research on your new city. However, knowing the statistics of your current city can help you in comparing the two of them. Meridian is a suburb of Boise and is also known as one of the best, if not the best, suburbs to live in Idaho. It has a population of around 102,000 people and offers a sparse suburban feeling. The median home value in Meridian is almost $275,000 while the median rent is about $1,110. Most people (76%) own their homes. The area is especially interesting to young professionals and is also known as one of the top suburbs to buy a house in Idaho, as the median home value is not much higher than the national average.
The median household income is also rather high, being at about $71,400, further solidifying Meridian's place as one of the best suburbs to live in. In fact, all of the ratings (public schools, nightlife, diversity, family appeal) are quite highly ranked. The only problem with Meridian is the lack of amenities that are present in more urban environments.
Portland statistics
Portland is a much larger city than Meridian, with a population of around 645,300. Whereas Meridian was sparsely suburban, Portland offers an urban-suburban mix. Due to this fact (and several others), the median home value is significantly higher, standing at around $412,000. The median rent is also higher, but not such a margin, being at about $1,250. While most people (53%) own their homes, there is a lot more renting going on in Portland.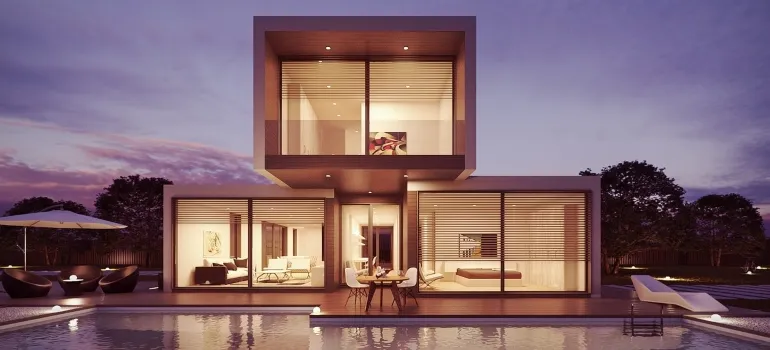 The city of Portland is also known to be one of the best cities for outdoor activities in the country, as well as being one of the healthiest cities in America. Its public schools are highly rated and there are a plethora of quality nightlife options. An interesting fact is that despite the higher housing prices, the median household income is actually lower than in Meridian, albeit not that much. The median household income in Portland is around $71,000, which is still considerably higher than the national average.
Differences in living costs when moving from Meridian to Portland
When it comes to the differences in living costs, it is safe to assume that they will be lower in Meridian. But by how much? Here's a small breakdown:
Overall, Portland is almost 18% more expensive than Meridian
Portland housing costs are almost 23% more expensive than those in Meridian
Health-related expenses are actually around 6% lower in Portland
Groceries are cheaper in Meridian
Utilities are cheaper in Portland
Transportation is significantly more expensive in Portland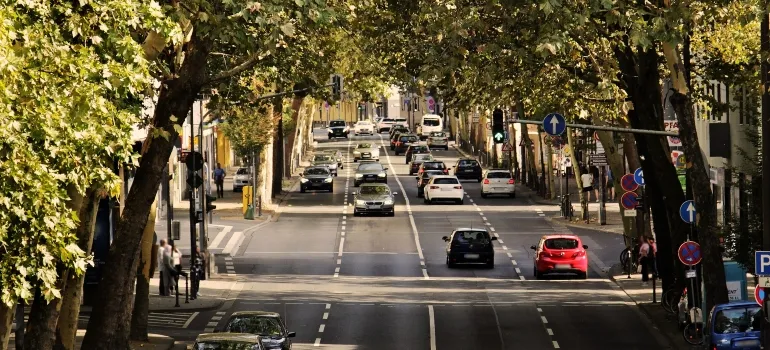 By knowing these facts, you will not be surprised once you arrive in Portland and start shopping and using various services that the city has to offer. You might even want to look into some Idaho moving companies that are based in Portland, as they might provide you with a better deal than Meridian-based ones. As with everything else, it pays off to do your research beforehand.
Finding the perfect neighborhood in Portland
Speaking of research, you will want to devote some time to make sure that you select the ideal neighborhood for your new home. As there are numerous excellent neighborhoods in Portland, it is imperative that you narrow down the list to several choices. If you have the time, finances, and inclination, it would be best to spend a week or two living in the neighborhoods you are considering. That will provide you with invaluable experience and you might change your opinion (or solidify it) after the week is up.
How to prepare for the relocation process
When it comes to the relocation process itself, preparation is key. You will want to set a moving budget first and create a moving checklist shortly after. This will provide you with a great base for your relocation efforts. You may also want to declutter before relocating, as that will cut down on your moving costs. Also, make sure to weigh your belongings if you want an accurate assessment of moving costs.
Alternatively, you can use an online weight estimator to much the same effect, but with less accuracy and more convenience. And if you want to bring the moving costs down even further, consider spending some time acquiring cheap/free moving supplies. Utilize the power of the internet, visit your local convenience stores, and search for people that have recently relocated. They will be able to provide you with most of what you need for moving from Meridian to Portland.

Everyone from the packers to the movers were awesome! They were all very professional and showed up when they were supposed to. would definitely use them again.
Let our team put together a comprehensive moving plan for you. Complete our simple free quote form or contact us at 1-208-375-0961.