Importance of Personalizing Your Boise Home and How to Do It
Moving into a new Boise home is an opportunity to shape a space that truly reflects your tastes and needs. So, once the movers Boise locals recommended have safely delivered your belongings to your new home, the journey of transforming your space begins. Personalizing your Boise home goes beyond mere furniture placement and holds a deeper significance. It encompasses infusing your personality, tastes, and memories into every corner. Through this guide, we'll detail the importance of this personal touch and offer insights into making your new place distinctly yours.
Why Personalizing Your Space is Essential
Every corner of your home should resonate with you. From the art on the walls to the arrangement of the furniture, each choice contributes to creating an environment that reflects your unique essence and values. So, let's understand the importance of shaping your space to mirror your identity.
Creating a Sense of Belonging
Moving to a new place often comes with a mixture of excitement and trepidation. The moment you decide to employ moving services Boise ID, you're starting a new chapter. When you're personalizing your new home, you're not merely arranging furniture or hanging pictures. You're embedding your stories, memories, and aspirations within those walls. This effort helps in establishing a deep-rooted connection, fostering a genuine sense of belonging and pride in your living space.
Enhancing Emotional Well-being
Our surroundings have a profound effect on our mental health. Surrounding yourself with cherished memories and preferred aesthetics can have therapeutic effects. When your home becomes a curated space of comfort and positivity, it can serve as a sanctuary, especially in challenging times. Incorporating elements that evoke nostalgia or relaxation, be it through photo galleries, art, or even specific color palettes, can significantly uplift your mood.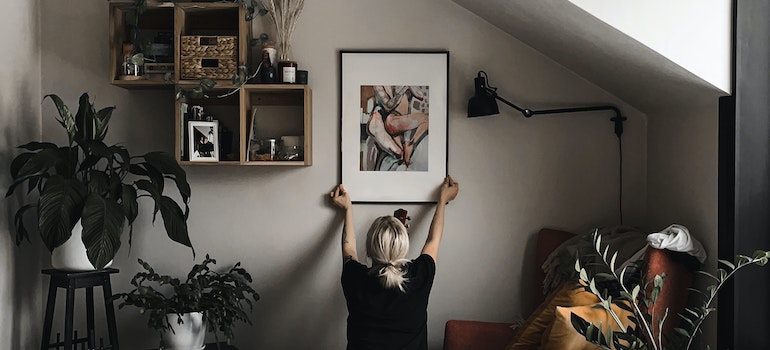 Boosting Productivity and Creativity
When your workspace, be it a home office or a creative nook, is designed with personal touchpoints, it can amplify productivity. Choosing the right lighting, ergonomically sound furniture, and adding personal artifacts can make a difference in your daily output. Think about the colors that stimulate your brain, the arrangements that make tasks easier, or even the plants that add a touch of nature. All these personalized elements combined can spark creativity and foster an environment where you're motivated to achieve your best.
Overcoming Challenges in Personalizing Space
While the idea of personalizing your space is exhilarating, it's not devoid of challenges. Recognizing these challenges early on and devising strategies to combat them can make the process smoother and more enjoyable!
Navigating Limited Space
In our increasingly urbanized world, limited space in homes has become a prevalent issue. But space constraints don't have to deter you from personalizing your home. With the help of innovative Idaho storage solutions, you can maximize your available space. Moreover, wall-mounted shelves and hanging storage can be used to display your belongings artistically without contributing to clutter.
Operating Within a Budget When Personalizing Your Boise Home
Personalization doesn't necessarily equate to burning a hole in your pocket. For those working within a budget, several cost-effective alternatives can still bring your vision to life. Embracing DIY projects can not only save money but also add a personal touch to your décor. Here's how:
DIY Artwork: Create your own paintings, prints, or wall art. It's a fantastic way to infuse your personality into your space.
Furniture Makeovers: Revamp old furniture with a fresh coat of paint, new hardware, or reupholstering. You'll breathe new life into pieces while staying within budget.
Thrifting and Secondhand Shopping: Scour thrift stores or online marketplaces for unique finds that won't break the bank.
Repurposing Existing Items: Don't discard old items. Instead, envision how they can fit into your new space with a little creativity.
Low-Cost Décor: Inexpensive decorative elements like candles, cushions, or affordable artwork can make a big impact.
Utilizing moving materials: Don't discard your Boise moving boxes; repurpose them as storage or even as part of your décor with a touch of imagination and effort.
Keep in mind that by repurposing old items, you give them a new lease on life and also help the environment by reducing waste. Every resource can be creatively upcycled with a bit of imagination and effort!
Managing Delicate and Bulky Items
We all have those unique, delicate treasures or bulky items that hold special places in our hearts. Their size or fragility might make them seem difficult to incorporate or move, but with the right approach, they can find a perfect spot in your home.
For large items, especially those like pianos, which require special care during relocation, piano movers Boise offers will ensure they are transported and placed without a scratch. This specialized service allows you to incorporate even the most challenging pieces into your personalized space with confidence.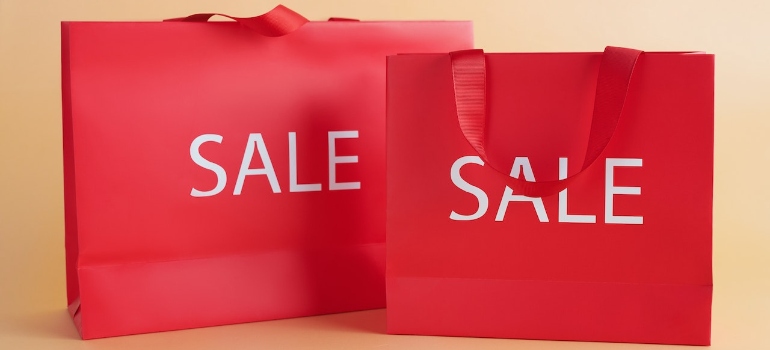 Practical Steps to Personalize Your New Home
Transforming your new house into a home that mirrors your essence is a rewarding experience. Here's a structured approach to navigating this exciting and creative endeavor:
Evaluate Your Space
Utilize Existing Items
Choose Personalized Color Palettes
Embrace Artistic Expressions on Walls
With these steps as your guide, the path to personalizing your Boise home becomes clearer and more attainable!
Assess and Plan
Start by taking a moment to analyze your space critically. Understand the dimensions, lighting, and the flow from one room to another. Identify areas you love and those you think need a change. Having this clarity from the onset ensures that when you decide to bring in new items, you won't resort to furniture installation services only to discover later that a particular piece disrupts your envisioned layout.
Start with What You Own
Every item you already possess, be it a cherished heirloom or a spontaneous buy, carries a unique essence. Find a space for these existing belongings in your new setting. Consider:
Photo Albums and Frames: Display memories from vacations, events, or everyday moments. They instantly make a room feel like home.
Books and Magazines: Arrange them on shelves or side tables. Even a well-placed stack can serve as a decorative element.
Collectibles and Souvenirs: Items from travels or special events are a base for personalizing your Boise home. They can serve as conversation starters and evoke fond memories.
Personal Artworks or Crafts: If you've painted a canvas, crafted a vase, or knitted a blanket, these personal creations add a distinct touch.
Furniture Pieces: A beloved chair or table can be repositioned in a new space, offering comfort and continuity.
Decorative Dishes or Ceramics: Showcase them in cabinets or use them to hold trinkets.
Rugs and Textiles: Spread them in living or bedroom areas. Familiar textures underfoot can be particularly comforting.
Plants: If you have houseplants, find sunny spots for them. Their familiar presence can also help purify the air and uplift the ambiance.
They bring a touch of familiarity and warmth, reminding you that each object, no matter how big or small, has its tale in the larger story of your life.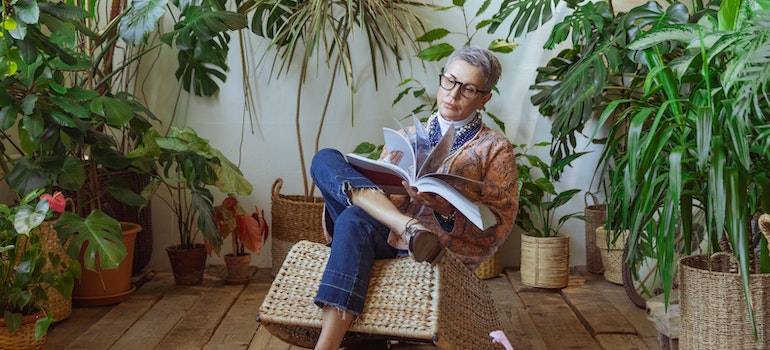 Incorporate Colors That Resonate with You
The power of color in setting the tone of a room is undeniable. Reflect on the hues that bring you peace, energy, or happiness. Consider the following:
Blues: Often associated with calm and serenity, they can create a tranquil space, ideal for bedrooms and study areas.
Reds: Known to invigorate and energize, they're great for social areas like the living room or dining space.
Greens: Symbolizing nature and renewal, they offer a refreshing and grounding feel, fitting for both living spaces and bedrooms.
Yellows: These bright hues can infuse a sense of happiness and optimism, making them perfect for kitchens or sunrooms.
Neutrals (beige, grays, whites): These shades provide flexibility and sophistication, easily complementing various décor styles.
Introducing these colors, whether in wall paint, furnishings, or accent pieces, will help you with personalizing your Boise home. The goal? To align your environment with your inner sentiments!
Wall Decor and Art
Your walls are blank canvases waiting to be adorned. Select art and decor that genuinely speak to you. While paintings and photographs are classics, don't shy away from experimenting with textures, tapestries, or 3D installations. The key is to choose elements that stir feelings or rekindle cherished memories.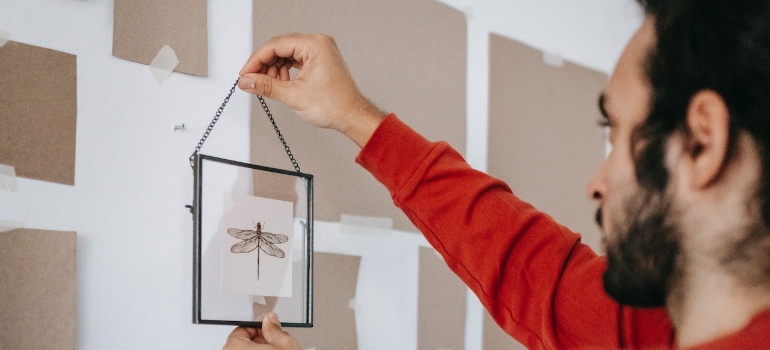 Furthermore, with its rich history and vibrant arts scene, Boise offers ample inspiration for your walls. Turn these blank canvases into reflections of your Idahoan essence. While traditional paintings and photographs of iconic Boise landmarks or the surrounding landscapes are evergreen choices, consider adding a twist with textures, locally sourced tapestries, or sculptures from Idaho artists. The objective is to integrate pieces that evoke the spirit of Boise or resonate with your personal experiences in the Gem State.
Tools and Services That Can Assist
Creating a personalized home might require some specialized tools and professional expertise. Here's a closer look at how these services and tools can be of significant help.
Prioritizing Quality Packing Supplies
Good packing is half the battle won when relocating or storing items. Using trusted sources such as packing supplies Boise offers provides peace of mind. Such suppliers offer a range of products – from bubble wrap to specialized corner protectors – all designed to safeguard your valuables. Remember, the right packing material can prevent scratches, dents, or even breakages. Moreover, well-labeled supplies can simplify the unpacking process, making personalizing your Boise home smoother.
Embracing Portable Storage Solutions
Space can often be a constraint, especially during renovations or when transitioning between homes. Services involving on-demand delivery and pickup of portable storage in Boise allow you to store your items safely for short or extended periods. These containers are typically weatherproof, ensuring your belongings remain in prime condition. It's an ideal solution for those who need flexibility without the commitment of traditional storage units.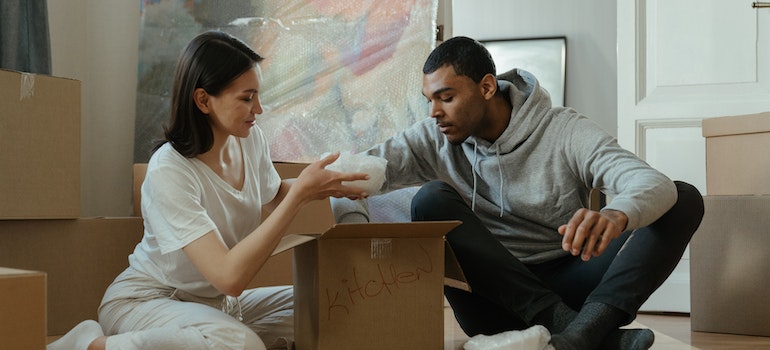 Opting for Professional Moving Assistance
Moving is more than transporting boxes. It's about ensuring each item's safety and streamlining the entire process. Trustworthy local movers Boise recommends come with experience – they know how to handle everything from fragile glassware to bulky furniture. They can also offer insights into the best ways to pack and unpack, which can be incredibly time-saving. Utilizing expert services can prevent common moving mishaps and help you settle into your new space faster.
Specialized Handling for Unique Items
Some items require more attention due to their fragile nature or sheer size. Whether it's an antique mirror, a valuable painting, or a delicate sculpture, special handling ensures their safe transition. Professionals are trained to handle these kinds of items, ensuring they're packed, transported, and placed with utmost care. It's always a wise decision to seek out experts when dealing with possessions that are irreplaceable or hold immense sentimental value. Do so, and you ensure the items's longevity and reduce the risk of potential damage.
Freight and Shipping Solutions for Bigger Tasks
Transporting large or numerous items might require more than just a moving truck. Reputable freight companies Idaho offers can provide a broader range of solutions. Regardless if you need to ship your car or transport a bulk order of furniture, they have the equipment and expertise to handle it. Their services usually include tracking, ensuring you always know your items' whereabouts.
Embracing Authenticity in Your Home Sweet Home
The creative process of personalizing your Boise home fosters a sense of belonging, enhances emotional well-being, and promotes daily functionality. Leveraging the right tools and services, anyone can transform an ordinary room or house into a personalized sanctuary. However, ensuring every moment in your new space feels authentically yours will require careful attention to detail, a clear understanding of your preferences, and a commitment to creating an environment that resonates with your unique personality. The result will be well worth the time and effort.

Everyone from the packers to the movers were awesome! They were all very professional and showed up when they were supposed to. would definitely use them again.
Let our team put together a comprehensive moving plan for you. Complete our simple free quote form or contact us at 1-208-375-0961.