How to prevent misunderstandings with movers in Boise
When faced with relocation, the first logical step is to involve professional movers. However, communicating with your moving professionals might come with ups and downs. There is ample room for misunderstandings between moving companies and their customers. That is why the first thing you will want to do is to ensure that you are working with reputable movers such as Peasley Moving & Storage. To prevent misunderstandings with movers, you will also need to have a list of requirements ready, engage in clear communication about costs and schedule, as well as go over all the insurance options. And, of course, you will want to read the moving contract several times before signing it.
How to prevent misunderstandings with movers in six easy steps
To prevent any misunderstandings, you will want to always have as much as possible of your correspondence in writing. You don't need to have everything on paper, though. Emails will serve the same purpose. Whether you are renting a self storage Boise unit or planning a long-distance relocation, you will do well to keep any communication with your movers in written form. While this might sound excessive, it is the best way to prevent any misunderstandings from happening.
Here's what you can do to make the whole process much easier and more understandable for both parties:
Have a list of requirements
Make sure that you choose an experienced moving team
Engage in communication about estimated costs
Communicate the moving schedule
Go over the insurance options
Take your time to read and understand the contract
By going through the above steps, you will ensure that no parts of the relocation process are unclear. Whether you are moving to Idaho with your family or relocating your office across the street, knowing exactly what you can expect is your first priority. Let's take a look at how you can do that.
Listing the requirements
The first thing you need to do, even before you search for a professional mover, is to write down all the things you expect them to do. This step is essential, as it will dictate the required services and will show your movers what is expected of them. At this point, you will also want to create a moving budget. With this list of requirements in hand, communication with movers will go much more smoothly and more efficiently. And it will allow you to make the best choice in hiring the moving company in the first place.
Selecting an experienced moving company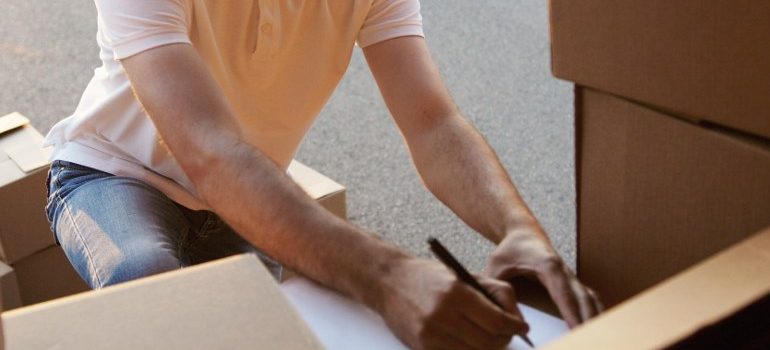 The most important part of the whole process is to select a moving company with ample experience. You will want to avoid any new and upstart movers, as they might not have the experience to create clear lines of communication. When you work with one of the top freight companies Idaho, they will always steer the conversation toward mutual understanding. Therefore, it is in your best interest to work with such movers. Take some time to read customer reviews and research the company in question before you make your decision and you will have no problems whatsoever.
Know the costs in advance
Most of the misunderstandings with professional movers are connected to costs. To prevent misunderstandings with movers when it comes to the prices of their services, you will want to work with concrete details. This means that you can't "approximate" the weight and number of your items, you need to know those facts before you talk costs. Normally, the moving company will send one of their movers to your home to perform an inspection and create those details for you.
Also, make sure that the distances involved are correct. Much of the misunderstandings come from the fact that distance is not a large factor when it comes to relocation. For long-distance moves, they can actually be the most influential factor in the overall price. Therefore, you need to make sure that you are communicating with complete knowledge of the distance involved.
Make sure both parties understand the moving schedule
Next up is the moving schedule. Before choosing your mover, you will want to ask them about the timeline in which they are capable of performing the relocation. That timeline needs to fit within your own schedule. After that, you need to verify the exact moving date and time of arrival. Most of the misunderstandings with movers in Boise occur when there is no clear information on either side. Either you are not setting the dates on your end clearly enough, or your movers aren't on theirs.
Then you have to talk about what happens if those dates shift. Do not presume anything, as that is a sure way to get disappointed. Talk with your movers about how they handle any delays, traffic jams, or similar conditions. Or what happens if you are not able to be present at the new location at the appointed time. The fact of the matter is that the more you "nail down" before you sign anything, the less room for misunderstanding.
Going over insurance options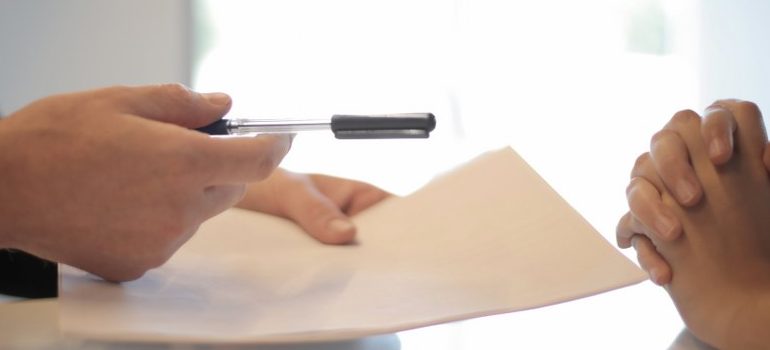 Most people believe that insurance in any form will cover your items implicitly. Since this is not the case, you will want to make sure that you understand the company's insurance coverage in the state of Idaho, as well as their valuation options. The reality is that your items may get damaged during the process due to one thing or another, after all. If you want to avoid any misunderstandings of what happens when they do, you will want to fully understand the insurance options at your disposal.
Understanding the contract is the best way to prevent misunderstandings with movers
Lastly, even if the communication with your Boise movers was just about perfect, make sure to read the contract a couple of times before signing it. After all, the moving contract needs to have everything that you and your moving company have been discussing up until that point. If there is anything that is unclear to you, ask your movers for clarification. Once you sign the document, there is no more room to prevent misunderstandings with movers, you will be bound by it.

Everyone from the packers to the movers were awesome! They were all very professional and showed up when they were supposed to. would definitely use them again.
Let our team put together a comprehensive moving plan for you. Complete our simple free quote form or contact us at 1-208-375-0961.