How to prepare your child for relocation
Relocations can be extremely stressful endeavors for most adults. For children, it might get even worse. The main issue is that children do not feel that they have any choice in the matter and they often feel powerless. It is your responsibility as a parent to prepare your child for relocation. While you may have your hands full with searching for Boise moving and storage solutions, you will want to devote enough time to your kids, as well. But you need to know what to do, as well. This article aims to teach you how to prepare your kid for the relocation process.
How to prepare your child for relocation in 7 steps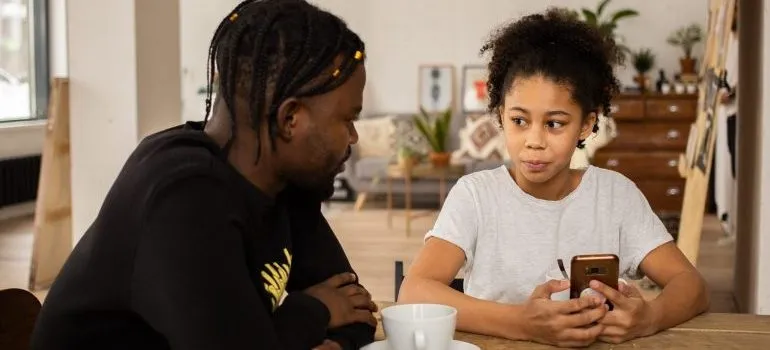 While every child is undoubtedly different and may require a specific approach, all of the following steps can be applicable to almost every situation:
Acknowledge and honor their grief
Start preparing your child for the move well ahead of the moving date
Allow them to make some of their own choices
Connect your child to their new home even before moving
Create memories
Get them involved in the process
Plan the moving day
As you can see, doing all this can take quite a bit of your time. That is why you may want to start the whole relocation process as soon as possible, find good local movers Boise to help you out, and start working on the above steps. Now, let's see about them in a bit more detail.
A child's grief is very important
The fact of the matter is that leaving one's home for another is a loss. People usually identify with their homes and have a really hard time leaving them. This is further emphasized in children. They go through several stages of grief, and it is important to recognize them all and deal with them accordingly.
Here are the stages of grief your child will most likely go through:
Denial. Just let it pass, it will soon go away.
Anger. Steady your nerves, this stage is very trying.
Bargaining. Try to stay calm and listen to the child's pleas while keeping a firm stance. Do not simply say "You're coming. End of discussion."
Depression. This is the most trying stage, as you will be bereft of energy. Console your kid but keep a firm look toward the future.
Acceptance. The recognition that a new life chapter is coming. Try to be as positive about it as possible.
Make some preparations in advance
Once you realize that relocation is necessary, you should let your kids know immediately. You want to include them in the relocation talks as soon as possible, after all. You may want to share the reasons for the move with your kid. That might be able to make your child process the decision more easily, as well as teach them about evaluating pros and cons.
After that, you will want to be completely honest with your child. While there's always a place for some subterfuge, it can easily backfire. Kids prefer dealing with honesty and might become extremely annoyed if they "sniff out" your schemes.
Try to prepare as much as you can before the moving day. Make some printouts about when you will visit your new home, when is the time to pack, where you will be staying during the transition period, that kind of thing. The more you prepare, the easier the process is going to be.
A good way to prepare your child for relocation – allow them a degree of freedom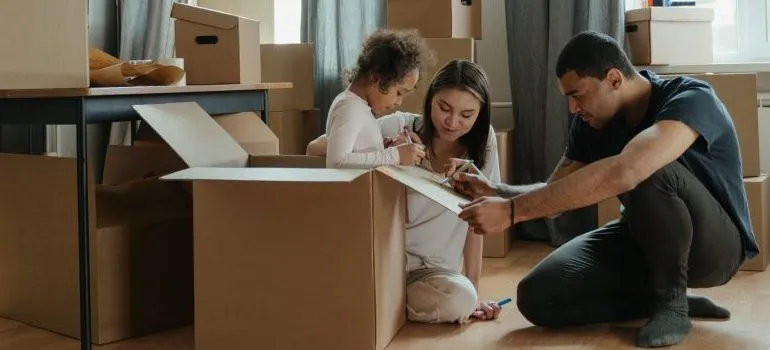 While you can do nothing about your kid feeling powerless about the relocation itself, what you can do is allow them some freedom of choice. For example, you may allow them to choose which toys to keep while you are showing your home to potential buyers. You may also allow them to choose which moving boxes Boise will be used to pack their belongings. Or let them pick a name for your new house, choose the bedroom color, things like that. The more choices you allow them, the better they will feel.
Make connections before you relocate
Don't wait until you finish with the relocation process to start making connections. Even if you are not in a position to visit your new home and start making "real" connections, there is a lot that you can do. Conduct an online search for places with fun family activities, see if they have a virtual field trip. What you want to do is create positive anticipation in your children. The more fun things you discover, the easier it is going to be.
Create memories of your old home to prepare your child for relocation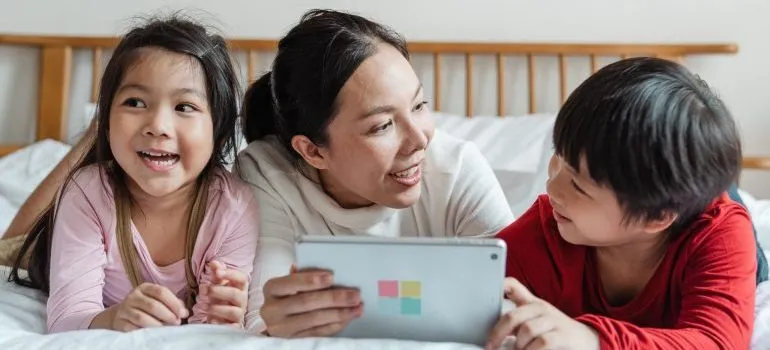 Memories are very important. You need to help your kids create memories of your old home, memories that can be taken to the new location. While you may think that this will make it harder to emotionally detach from your home before moving, it is quite the opposite. These memories will help both you and your children get closure before you relocate. Create a fun photo album, make a list of the top ten things you love about your old home, make a video! It will help you transition to your new place and still have the old one close to your heart.
Involve your child in the relocation process
Kids of all ages love to be organizing stuff. That is why you may want to involve them directly in the relocation process and channel their energy into something constructive. Let them find fun and exciting ways to organize a relocation, come up with crazy ideas, and the like. Most of the time, they will have amazing ideas that will make the whole process a lot more fun!
How to plan the moving day
The moving day planning is very important. You will want to make a few notable decisions, such as whether your kids should be there when the movers arrive. This has no universal answer and you will need to decide that on your own. As for some of the other considerations on how to prepare your child for relocation and moving day, you may want to consider a babysitter or a friend to help you out with younger children. And if your kids will be there with you, find something they can do, like manning a checklist, help with cleaning, etc.

Everyone from the packers to the movers were awesome! They were all very professional and showed up when they were supposed to. would definitely use them again.
Let our team put together a comprehensive moving plan for you. Complete our simple free quote form or contact us at 1-208-375-0961.