How to prepare for moving to Nampa, ID?
Has the decision been finalized about your upcoming move? You have decided to move to Nampa, you have set the moving date, and you even found a new home. Congratulations – but the real work is only yet to come. We won't lie to you – there are a lot of things you will need to do in order to prepare for moving to Nampa, ID. From finding optimal movers Nampa ID to packing your belongings, the road is going to be a tough one. It's a good thing that we are here to make it at least a little bit easier.
Getting to know your new surroundings
In case you are moving to Nampa from a distant location, chances are that you aren't that familiar with the city. But how are you supposed to adjust to your new life if you don't know where the nearest hospital is or where well-stocked supermarkets are? Compared to what follows after your relocation, the moving process will be a piece of cake. The real work begins once you have to adjust to your new life in an unfamiliar city.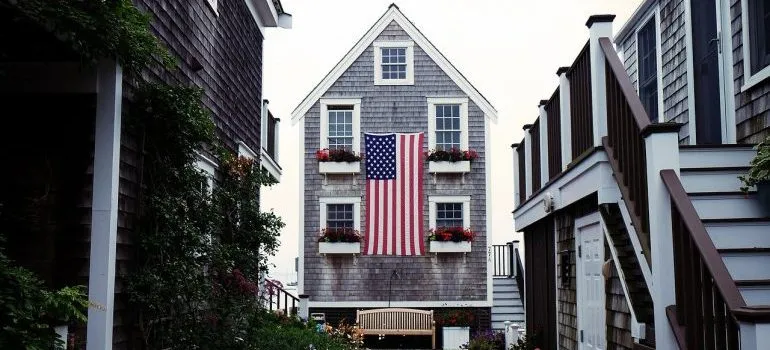 It is for that reason that we here at Peasley Moving & Storage suggest that you get to know your new home. Research the crime rates, important amenities, and landmarks, as well as institutions related to health and education. It will help you get that sense of belonging and familiarity, which will make the psychological part of relocation less difficult.
Professional movers can help you prepare for moving to Nampa, ID
For a long time now, there has been a heated debated on the topic of DIY relocation vs. an assisted move. While you can definitely move on your own merit, it's always better to have someone lend you a helping hand. Whether that someone includes moving companies Boise, Los Angeles, or Seattle really depends on where you currently live. However, we strongly suggest you find a professional mover about two months before your selected moving date.
Think of the Internet as the biggest ally in your pursuit of a reliable mover. Once you book a moving date with a company of your choice, you will have to pick the range of necessary moving services for your upcoming move. If you want to save some money, we suggest you opt only for those services which are truly necessary and you dedicate your time to those things you can do by yourself.
Secure a fresh start by getting rid of your old items
There is something about relocation that makes us be extremely sentimental. And that's just what being a normal human being looks like. However, there is no place for sentimentality once you start packing your belongings. Better yet, start thinking rationally much before the packing spree and get rid of your old and run-down items. Ask yourself whether you should relocate an old sofa or your ancient mattress if replacing it would cost less than relocating it. And this goes for absolutely all the items you have in your possession.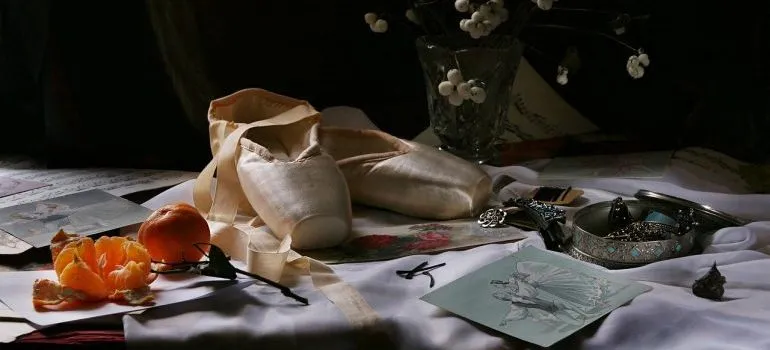 Once you decide what goes and what stays, it's the right time to organize a garage sale. This is an amazing way to get rid of your surplus items, as well as earn some extra money for the move. All you have to do is put up a few posters and come up with a way to organize your items in the yard/garage. Pretty soon you will see your items go away one by one.
Get ready for your relocation to Nampa, ID by paying attention to different tasks
With so many different relocation tasks that you need to handle, finding sufficient time for all of them could be a big problem. It's a good thing that our experienced Boise movers are here to give you one very valuable piece of advice – make a moving checklist. This list should be as detailed as possible, and it should contain those easily-overlooked entries, such as:
Transferring your utilities to the new location
Informing people about your move
Transferring your child's school records
Transferring your family's medical records
Basically, there's a lot of transferring that needs to be done. We would just like to remind you that you need to be extra careful if relocating with a pet or a senior member. You might want to look into hiring reliable senior movers for a job as intricate as this one.
Start packing ahead of time
There is no doubt that packing will be the most time-consuming moving task of all. So when trying to prepare for moving to Nampa, ID, you need to take this fact into consideration. Don't wait for that final week to roll around to start packing for your move. Instead, approach packing in the smart way. What's the smart way, you ask? Well, the best and most efficient way to pack up your belongings is by packing in stages.
Start by packing your non-essential items and seasonal clothing. Feel free to commence this work 6 weeks before the move. Then slowly move on to the more frequently used items until you arrive at essentials. What we always recommend to our customers is making an effort and packing an essentials box. This box should contain all the items you are going to need that first night and day after your relocation. This is particularly important if you are moving to an unfamiliar place. Imagine not knowing where the nearest supermarket is and being in dire need of a roll of toilet paper.
Ultimately, we firmly believe that you aren't going to experience many setbacks when trying to prepare for moving to Nampa, ID. But even if you do encounter some, just remember that's normal. No one goes through the entire relocation process without facing a few problems.

Everyone from the packers to the movers were awesome! They were all very professional and showed up when they were supposed to. would definitely use them again.
Let our team put together a comprehensive moving plan for you. Complete our simple free quote form or contact us at 1-208-375-0961.