How to organize your new Idaho office space
Most people get excited over the idea of designing the interior of a new home. This creative task may come as a reward after the exhausting move. Reinventing your living space and enhancing the comfort of your cozy nest may as well be your hobby. However, when the question is how to organize your new Idaho office space, the objectives are much different. You need to merge the productivity and cost-efficiency factors with the aesthetical element. Setting up a new office could be an overwhelming task, especially if it's been a while since the last time you've done it. Apart from promptly moving your business assets, Peasley Moving & Storage Boise will provide you with some useful guidelines to facilitate your project. Hence, take note and use the following tips to your benefit.
The essential guidelines to organize your new Idaho office space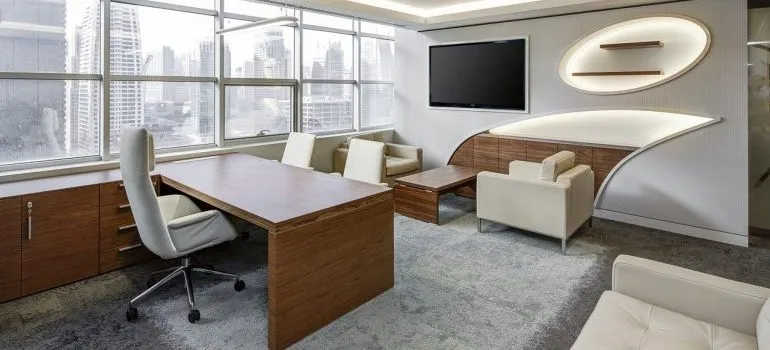 Setting up your new Idaho workspace is about figuring out the design that is conducive to your productivity. First thing first, and even before you book your commercial moving services you need to have a clear idea about the premises in which your new office will be located. This will enable you to sort out your existing inventory accordingly. Of course, not everything will be taking the journey to your office to be. For instance, do the math and see if buying a new chair or a desk is more cost-effective than shipping them over. If you know how much space you've got, and a set budget for the move itself, deciding what to move with you will be much easier. And with the preliminaries of the way, let's move on to the actual steps of how to arrange your new Idaho workspace.
Setting up the basics
Communication systems
Record keeping solutions
Office supplies
A foolproof floor plan for effective office furnishing
The ideal setup of your new Idaho office would be a concept that provides you maximum efficiency at your workplace. Therefore, this should be the centerpiece of your office design. Besides, planning is a very important step in this case. So, make a point to work out a floorplan first thing, and have a blueprint of your new office space in Idaho. Depending on the nature of your work, consider the vital elements that make it functional.
For example, specialized medical equipment shipping services are brilliant solutions to transfer your inventory if you're a doctor. Of course, you can't make your office functional without specific equipment in this case, and purchasing new may not be a financially wise option.
Hence, think of the essentials that your business needs to be functional. These could be a standard work desk, chairs, etc. So, start by placing the basics, which are usually the bulkiest items that take up most of the space. Also, figure out how to place them in a way that allows you to maximize the space and allow ease of movement. Again, depending on the nature of your work, you may count on some leases including these essentials in the contract. So, organize your new Idaho workspace with a good floor plan prepared in advance.
Ensure you are contactable by setting up communication systems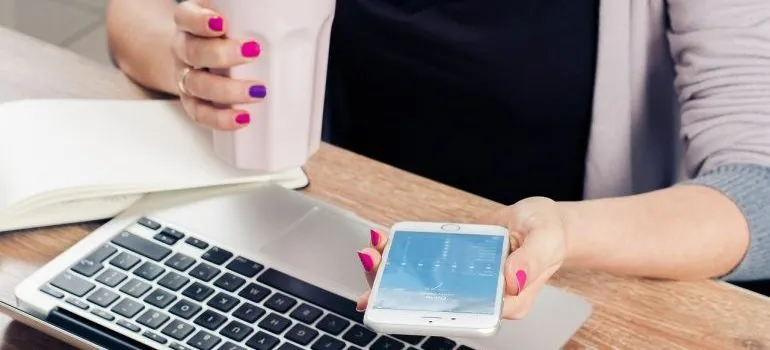 Availability is crucial for any type of business. Moving often causes disruptions in operations, and however minimal these might be, you have to ensure that your communication with clients and partners isn't hindered. So, prepare well in advance, and implement some practical tips that come in handy when you're moving offices. To arrange your new workspace in Idaho, research your options on communication equipment and service providers, such as local phone companies and communication services providers.
Most businesses simply can't do without the Internet nowadays. So, set up your connection, and sort out your network configurations, along with your necessary hardware and software products. And with these two steps so far, you'll have your new office space in Idaho organized and ready for work.
Work out your storage and record-keeping solutions
Although most of the documentation nowadays is in digitalized form, paper is still an intrinsic part of office life. Proper record-keeping is instrumental for the smooth running of any business. But, it's often difficult to keep it organized and off the way in your workspace. Adding up extra file cabinets isn't a solution either, as it takes too much functional space. Besides, how many of these papers do you need on regular basis?
Hence, make a point to find your ideal commercial storage solutions, to not just organize your new Idaho office space, but to keep it that way in the long run. This is practical for the safekeeping of many other office items you may not need daily as well. So, find a trusted local storage provider, and figure your ideal storage options, to ensure a neat working environment right at the beginning.
Organize your new Idaho office space by stocking up on office supplies
Once you have laid the grounds for your new office in Idaho, you need to get a supplier of office materials necessary for daily work. These are essential to ensure productivity. So, make sure you research local suppliers and work out a budget plan. Stash on quality materials, and you are all set to roll out your work in the new environment. These are some of the essential office supplies you shouldn't forget:
Paper – you'll need plenty of it for printing. Besides, it's good to have notepads and planners for taking notes, instead of relying on your phone in meetings.
Writing supplies – can you imagine an office without a pen? Right, so you'll need to stock up on these, in addition to other writing materials. Don't forget markers for labeling documents and paper files. Also, whiteboard markers are indispensable for those brainstorming meetings when ideas are mapped on boards.
Miscellaneous office supplies – paperclips, thumbtacks, tapes, and dispensers, mailing envelopes, rubber bands, and staplers, to name but a few. All of these seemingly tiny details will help you organize your new Idaho office space for minimal disruptions and maximum efficiency.
In conclusion, these are the basic guidelines you should take note of to organize your new Idaho office space with ease. So, follow them and you are sure to make your task simple and effective. Good luck.

Everyone from the packers to the movers were awesome! They were all very professional and showed up when they were supposed to. would definitely use them again.
Let our team put together a comprehensive moving plan for you. Complete our simple free quote form or contact us at 1-208-375-0961.