How to organize an overnight move
As you probably know – moving is not always easy. Especially when you have to move fast, it would help if you were calm and ready to tackle anything that comes up. Learning how to organize an overnight move is easy and will make your relocation much better, faster, and more efficient. Finding reliable Boise moving and storage, creating a checklist, and packing – are just some of the tasks that are ahead of you! And with good and fast preparation you will be done in no time!
The first task when you need to organize an overnight move is logistics!
When you are moving last minute the first thing that you need to do is to either find reliable moving companies Meridian or rent a moving truck. You will probably feel overwhelmed once you see everything that you need to do in such a short period. But don't worry – with good planning and a little bit of help from a professional and reliable moving company – you will be done in no time! The first step in organizing an overnight relocation is solving your logistics. No matter what you choose, once you know how you will transport your belongings you can start doing all the other tasks ahead of you!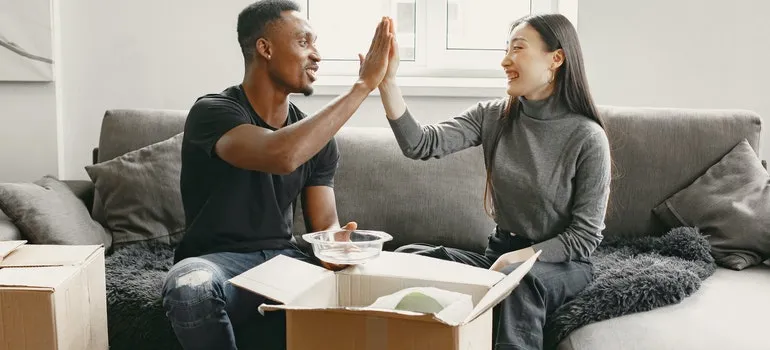 Now is the time to start planning
Once you know how you will transport your belongings you can start planning your relocation. Since it is an overnight relocation you will have to act quickly and decisively. The best way to tackle all the tasks that are ahead of you is by creating a moving checklist. List all of the tasks that are ahead of you:
getting packing materials
packing
transferring utilities
packing an essential moving box
looking for a storage facility Boise ID 
Add all of the things that you need to do, and once you are done simply check it from your list. That way you will be able to follow your progress and that is one of the key things when you need to learn how to organize an overnight move.
Decluttering will go a long way when you need to relocate overnight
Although you won't have a lot of time on your hands, decluttering will go a long way. The fewer items you have to pack and move – your relocation will be faster and more affordable. Start by going room by room and taking all the items that you don't need or don't use anymore. It can be hard and you will probably feel emotional but keep in mind that if you didn't use it in the past – you probably won't use it ever. Create piles for donation and throwing away. Sort your belongings and make your overnight relocation much easier. You can even include your kids, so they can have fun while moving. Create games and rewards for the person who finishes first decluttering. Your family will have fun while doing this!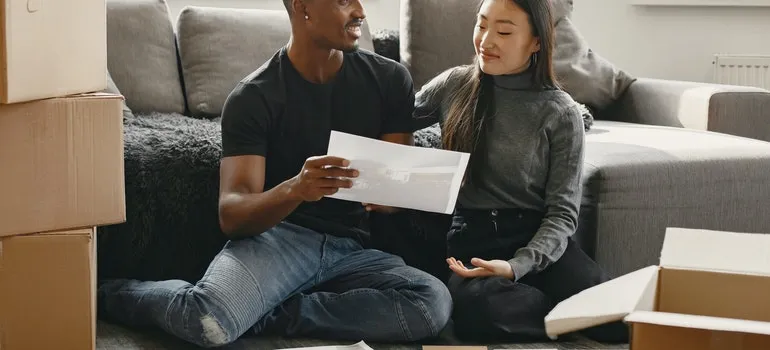 Get creative with packing
Although the fastest and the safest way is to pack everything into moving boxes -being creative with your packing can save you even more time. You can keep your belongings in your drawers, but you need to be extra careful with packing your dresser. Wrap it carefully, and pack it using moving blankets and plastic wrap. Wrap your fragile items using linen for example. There are a lot of things around your home that you can use to pack your belongings.
Label your boxes to easily unpack after organizing an overnight move
Not only do you need to pack your belongings, but you need to clearly label them. There are a couple of labeling systems – some people like to group their belongings by room. Some love to label them by colors or numbers. Do whatever fits you and your home, and make it efficient. Your movers will know where to take each and every box, so your unpacking will be much easier and faster. You will know where are the most important things at every moment. Start by unpacking the bathroom and kitchen first – those rooms you will need the most.
 Call junk removal companies
If you have an attic, garage, or basement, the best thing that you can do is to call a junk removal company. Cleaning and removing everything from these spaces can take time, and since you need to organize an overnight move it is much wiser to let professionals handle this type of room. They can dispose of all the trash for you, but they can also donate things that can be donated. Get a couple of offers and choose the best one for you and your needs.
An essential part of organizing an overnight move is packing an essential moving box
Before you start packing, you should pack an essential moving box. This box should be packed before all others and before all the chaos that will start once you start packing. Your essential moving box should have all the important documents, medication, chargers, and some toiletries. If you are moving in bad weather – you should pack additional clothes as well. Also, add some towels and linens, so you can feel comfortable in your new home as soon as you arrive. You will be able to rest before you start to unpack.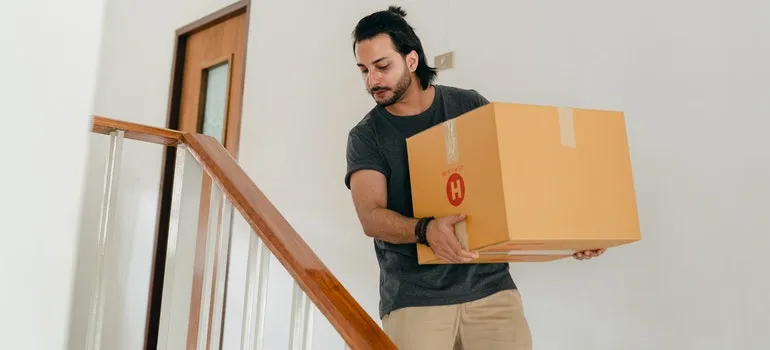 Ask for help
If you still do not know how to organize an overnight move, you should ask for help. Even if you hire a professional moving company – you will still need help. And asking your friends and family for help will make everything much easier. There are some really time-consuming tasks that would be much easier if you had help. Don't be afraid to ask for help, and it will really make your whole relocation much more comfortable. And if you are moving further away, you can even have a goodbye party – after everything is packed, order a pizza and enjoy some fun times with your friends and family. It will lower your stress levels, and the rest of your relocation will be much easier!

Everyone from the packers to the movers were awesome! They were all very professional and showed up when they were supposed to. would definitely use them again.
Let our team put together a comprehensive moving plan for you. Complete our simple free quote form or contact us at 1-208-375-0961.