How to handle moving into a smaller home
With today's real estate market being as it is, chances are that many families are all but forced to relocate to smaller homes. However, this process is even more challenging than a "standard" relocation. You may need to consider hiring one of the storage units Boise options to be able to adapt to your new home in the best possible way. You will also need to get rid of some items when moving into a smaller home, perhaps digitalize a few papers, etc. In this article, we will show you how to handle this process, so you can start enjoying your new home as soon as possible!
Moving into a smaller home and how to make it easier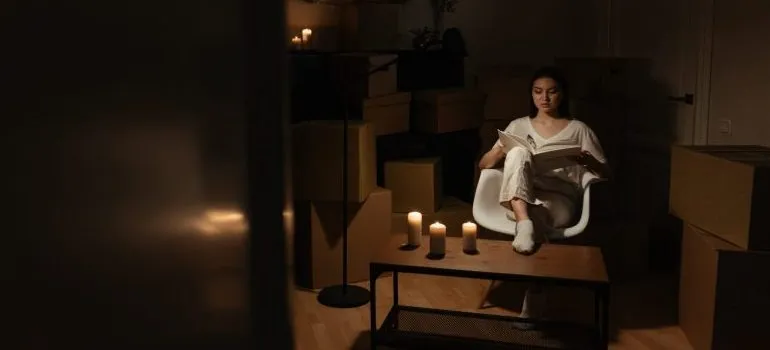 There will be a lot to do, so "buckle up". You will want to have as much time on your hands as you can possibly get. Therefore, try to start with your efforts as soon as you know you will be moving. And if you need any professional help, you can count on Peasley Moving & Storage! But for now, here's what you will want to focus your attention on:
Create a detailed inventory before you move
Go through each room and decide on items to take with you
Deal with your unwanted belongings
Digitalize some of your papers
Measure your current furniture
Utilize a storage unit
Make sure you have enough time
As you can see, this is a lot of work. You may want to make the whole process easier by enlisting a few friends or family members to assist you. At the very least, involve the entire family in this. To start with, you will want to:
Create a detailed inventory before you move
The fact of the matter is that you will not be able to fit all of your items inside your new, smaller, home. That is why you may want to write down all of your possessions and create a "master" inventory list. That way, you will be able to have a quick overview of all of your items, and an easy way to see if there are any duplicates. Even if you are hiring local movers Boise for a small move, the number of items you will be carrying with you will influence the overall price. Besides, having an inventory list will come in handy after the relocation, as well.
Therefore, the first thing you will want to focus on is to create this list. It will help you make a decluttering plan and will make the future steps that much easier.
Go through each room and decide on items to take with you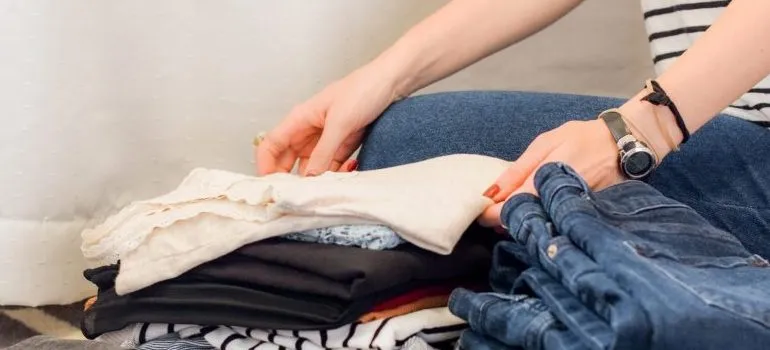 As you are creating the list, you will want to go through one room at a time, writing down your items and organizing them into three "piles". You don't need to actually take an item to the pile, just write it down as "keep", "store", and "get rid of". You will be keeping all the items you have a definite use for, as well as some of the others, but you should be discarding some of the items that you no longer need.
For example, most families have way too many clothing pieces than they are ever going to use. Then there are duplicate items or items that you have a newer version of. It is in our nature to hoard, and most homes have a decent-sized "clutter pile" in them. If you simply pack everything you have and let residential movers Boise transport them, you will soon find yourself in a very cluttered home. Do not make that mistake, mark the items you will no longer need and let go of them.
Deal with your unwanted belongings before moving into a smaller home
Once you've identified the items, it is time to figure out what to do with them. There are several options at your disposal:
Give the items to your friends/family/coworkers/etc.
Donating
Selling
Throwing away
Note that if you choose to donate your belongings to one of the various charities, the items themselves need to be in a good condition. Clothes, shoes, and other household items are readily accepted, as well as some furniture pieces. You can also contact one of the resale groups such as Freecycle.
If you want to make some money out of your items, you can always organize a yard sale, or post your items online. The most popular items for this purpose are books, toys, power tools, lawn equipment, as well as furniture, and kids' clothes.
Lastly, if you have a lot of junk that you simply don't know what to do with, you may want to rent a dumpster. That is a simple, stress-free, option that is extremely convenient.
Digitalize some of your papers
Chances are, you have a lot of documents, albums, and various bills and receipts inside your home. These can take up considerable space and will add weight to your relocation. What you can do is simply transfer these into the digital format. Scan all of the documents and you can freely shred them and throw them away.
Measure your current furniture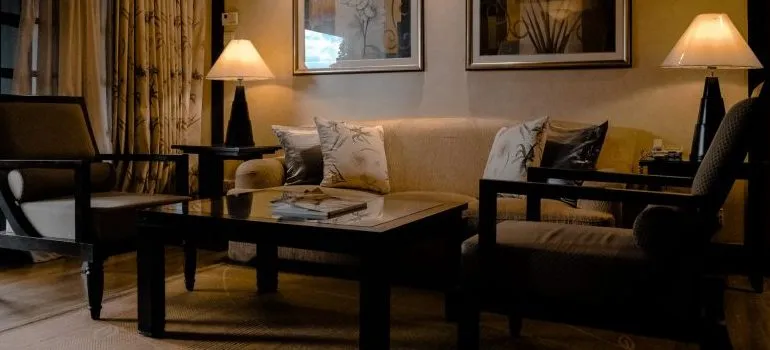 To make the most out of your relocation, you will want to utilize as many furniture pieces as you already own. While it may be impossible to go through the relocation without buying any new pieces, the better you organize, the less money you will need to spend.
That is why you will want to take measures of all your current furniture items and start making a plan for your new home. It will save you quite a few headaches when the time comes to create the new layout.
Utilize a storage unit
Of course, if you are keen on keeping all of your belongings, you can always rent a storage unit. This way, you get to keep all the items at a low monthly price.
Make sure you have enough time
While all this may sound simple, the fact of the matter is that it requires a lot of time. Whatever time you may think you need for the entire process, go ahead and double it. This will eliminate the stress associated with rushing, which happens when moving into a smaller home.

Everyone from the packers to the movers were awesome! They were all very professional and showed up when they were supposed to. would definitely use them again.
Let our team put together a comprehensive moving plan for you. Complete our simple free quote form or contact us at 1-208-375-0961.