How to handle moving a pool table
Pool tables are one of the most difficult items that people have to handle during a move. They could weigh up to 1,000 pounds and even disassembled they represent a real challenge to maneuver, load, and unload. That is why Peasley Moving & Storage always recommends professional help. Still, not everyone is willing to pay pool table movers. If you are moving a pool table, read the following lines and learn about your options.
Moving a pool table is complicated and dangerous. Please hire professionals!
Handling a pool table during a move is not only complicated but it can also be dangerous. Situations where you have to carry it through a staircase or maneuver it through a narrow corridor, for example, represent a real challenge. Particularly if you do not have experience in carrying heavy items. That is why the best way to do it is to call movers Caldwell ID and let them handle it for you. Professional movers know how to disassemble, pack, and move a pool table properly. And they are the best choice in this situation. Still, it is important to find movers that have experience in handling this type of item.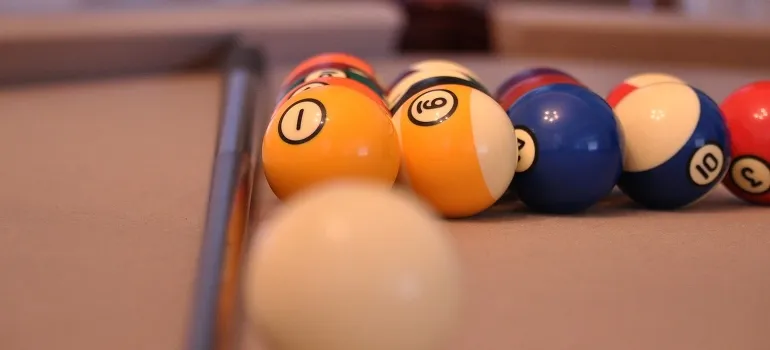 Find reliable movers with enough experience in pool table relocations
When you are searching for pool table movers, you need to make sure that they have enough experience in relocating heavy and bulky items. Sometimes movers will have pool table relocation listed as a separate service. If you see that you can be pretty sure that they know how to handle this. On the other hand, movers might consider this as a part of their standard service.
That is when you will need to confirm with them that they do indeed move billiard tables and that they have enough experience. When you are moving to Idaho, you want to have a nice undamaged billiard table to show off in front of your new neighbors. And only experienced moving crew can deliver it to your new home intact.
If you want to do it on your own prepare well
If you are moving on a budget, for example, maybe you want to skip paying professionals and relocate your snooker table on your own. And that is fine. Despite the fact that relocating a snooker table on your own is difficult and dangerous, people do it every day, which shows that it is possible to do it safely. However, to do it safely and successfully you will need to prepare well.
If you cannot find help, you cannot do it
First of all, you need to find help. Even though you decided to move a pool table on your own it doesn't mean that you will be the only one participating in this task. As we already mentioned billiard tables could weigh up to 1,000 pounds. So unless you are a professional strongman, you will need to find a few helpers.
Of course, make sure that they are strong enough and in good shape. You are going to need real help in this situation. If you fail on this task, you will need to reconsider your plans and hire residential moving services Boise to handle this. On the other hand, if you manage to find enough help you can continue with your preparation.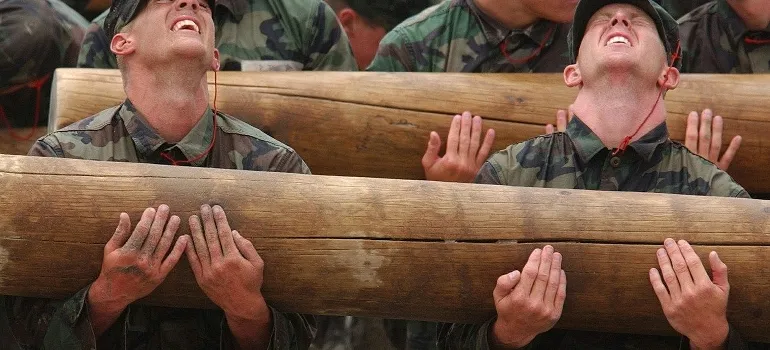 Rent an appropriate moving truck
Next, you need to consider transportation. Since standard pool tables are 7 ft., 8 ft., 8.5 ft. and 9 ft. long they are too big to fit in a van you will have to rent a truck. Luckily there are many truck rental companies out there and al you have to worry about is the size of your pool table and your inventory. If you manage to find a suitable vehicle you need to start gathering packing materials and other supplies.
Prepare suitable packing supplies and materials
A pool table is a delicate piece of furniture. One small hit or scratch could damage it significantly. And since it is so bulky, it is very difficult to maneuver it without touching anything. Therefore, you will need to protect it well before you start moving it. In addition, you should think about protecting your walls and doorframes since they could be easily damaged too.  Still, before you start packing your pool table, you will need to disassemble it. That is why you will also need to find appropriate tools. Moreover, you will need a dolly to move it, and a loading ramp if your truck does not have a liftgate. Here are the things that you will need to prepare before you start playing with your billiard table.
Moving blankets
Bubble plastic
Packing tape
Set of tools
Moving dolly
Straps
Loading ramp
Clear out your path before you start moving a pool table
Before you start handling your table, you need to make sure that you will have enough room to maneuver. So clear out the room in which you will pack your table. And make sure that the path to the truck is clear of any obstacles.
Disassemble, pack, and load your pool table into a truck
If you prepared everything, you can start disassembling and packing your table.  Use the internet to find out how to disassemble your type of pool table and use appropriate tools to do it. Of course, make sure that your helpers are around all the time. Once you detach a part wrap it in several layers of bubble plastic and secure it with packing tape. And pay close attention to small parts. Once everything is packed, lift the body on a dolly and secure it with straps.  Use a loading ramp to lift it into a truck and find a nice tucked in place for it. And that is it. Now all you have to do is carefully drive it to your new home in Idaho and reverse the process.
Always consider turning to professionals for help
As you can see, moving a pool table is a complicated and dangerous work. If you can afford them, hiring professional pool table movers is the best way to do it. If not, make sure that you do your research, find the right equipment and friends, and prepare well before you begin.

Everyone from the packers to the movers were awesome! They were all very professional and showed up when they were supposed to. would definitely use them again.
Let our team put together a comprehensive moving plan for you. Complete our simple free quote form or contact us at 1-208-375-0961.