How to Cash in on Unwanted Items Before Your Idaho Move
Relocating with reputable Boise moving and storage experts provides an opportunity for growth, new experiences, and change. But before embracing this new chapter, there's a task at hand: addressing the accumulated possessions. Decluttering before a move can simplify the process and provide financial benefits. This article explores all the advantages of selling your excess and offers guidance on how to cash in on unwanted items before your Idaho move efficiently.
Why Sell Before You Move Interstate?
Moving, as exciting as it is, also comes with its fair share of expenses. Costs accumulate rapidly, from hiring professional interstate movers Boise residents recommend to acquiring packing supplies. Lightening your load can offer relief in multiple ways. Fewer items to transport translates into saving on packing materials and potentially even renting a smaller, more affordable moving truck. But the benefits don't end with just cost savings.
Relocation often symbolizes a fresh beginning, an opportunity to reshape one's surroundings. Letting go of old items that have sat untouched or have outlived their utility can be a liberating experience. This ensures you're only bringing things to your new home in Idaho that you genuinely treasure or need, avoiding unnecessary clutter.
Moreover, there's the enticing prospect of monetizing the things you part with. Selling items can provide an influx of funds that can be used to offset moving costs or even to decorate your new place. Imagine using the proceeds from an old sofa sale to buy a piece that perfectly fits the aesthetic of your new living room.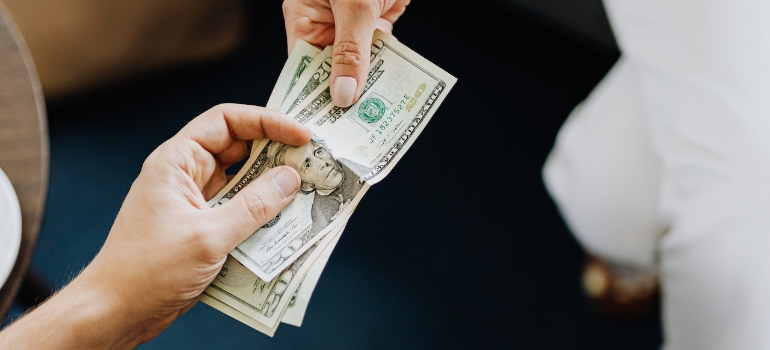 Identifying Items Worth Selling
Before plunging into the world of sales, it's essential to distinguish which items from your collection might fetch a good price or find a better home elsewhere. This process isn't simply about decluttering. It's a strategic assessment of what can bring in revenue and what will serve you better in your new Idaho home.
Bulky Furniture: It's time to assess the substantial items in your household. Perhaps it's that large dining table or the vintage armoire that's been passed down through generations. If these pieces might not fit or match the aesthetic of your new space, they could be prime selling material.
Outdated Electronics: While that old DVD player or the first-generation iPad holds sentimental value, modern replacements often offer better features and efficiency. Consider selling them and using the proceeds for newer models once you've settled.
Clothing: Everyone has pieces in their wardrobe that haven't seen the light of day in years. Maybe it's a jacket unsuitable for Idaho's climate or dresses that don't align with your current lifestyle. These could find new owners who'd value them.
Books and Media: Those shelves of novels, DVDs, and CDs consume space. Consider if some of these can be replaced by digital versions or if there are ones you're unlikely to revisit. They could be treasures for another.
Duplicate Items: Over the years, we tend to accumulate extras—two toasters, a trio of blenders, or a plethora of similar tools. Identify such redundancies and list them for sale.
Decor: Your new Idaho home might inspire a different interior design theme. Those paintings, vases, or lamps that might not fit your envisioned aesthetic could be perfect for someone else's abode.
Collectibles: Over time, you might have collected stamps, coins, or other unique items. Assess their market value. Sometimes, what seems like a mere collection can turn out to be a goldmine.
Sports Equipment: The kayak you once used or the snowboard gathering dust can be of value to sports enthusiasts. If you're unlikely to use them in Idaho, it might be time to part ways.
After this rigorous yet rewarding exercise, you'll have not only decluttered but also curated a list of items with potential monetary value. Remember, one person's redundancy can be another's necessity. As you transition to your new life in Idaho with the moving services Boise ID offers, the decluttering process can offer both fiscal benefits and the joy of knowing your cherished items have found a new home.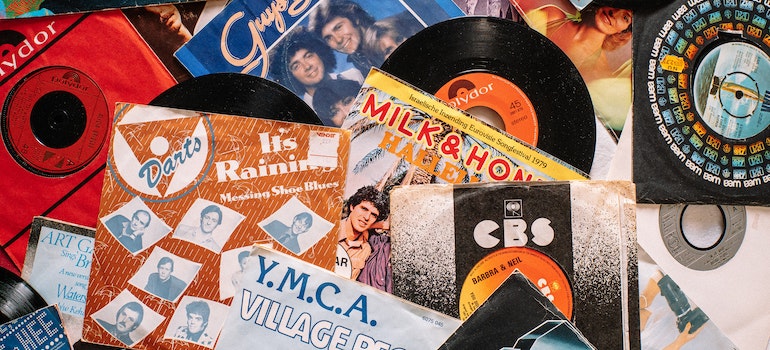 Best Ways to Cash in on Unwanted Items Before Your Idaho Move
When it comes to monetizing your decluttering efforts, the platform you choose can significantly influence the sale results. Each has its own merits, catering to specific types of items and target audiences. Let's explore the most efficient and profitable avenues.
1. Online Marketplaces
In the digital age, online marketplaces have revolutionized how we buy and sell goods. Platforms like eBay, Facebook Marketplace, and Craigslist offer vast audiences. With eBay, for example, the auction-style listing can be advantageous if you have a unique item that might spark a bidding war.
On the other hand, Facebook Marketplace and Craigslist are excellent for local sales, allowing you to avoid shipping costs and meet buyers in person. A crucial aspect here is to ensure your product photographs are clear and your descriptions are detailed, offering potential buyers all the information they need.
2. Local Sales Apps
Tailored for quick, local transactions, apps like Letgo, OfferUp, and Nextdoor provide platforms to sell goods in your immediate vicinity. These apps often have a more user-friendly interface, making it easy for buyers to search for specific items and sellers to list quickly. The advantage here is the immediacy—many sales can be completed within hours of listing.
3. Consignment Shops
For those with high-end clothing, antiques, or unique furniture, consignment shops can be an ideal choice. These stores sell your items for you, taking a percentage of the sale price as their fee. It alleviates the hassle of direct selling, and given these shops often have dedicated clientele, your items might find a new home faster. Stores like The RealReal for luxury clothing or local antique shops could be your go-to in this category.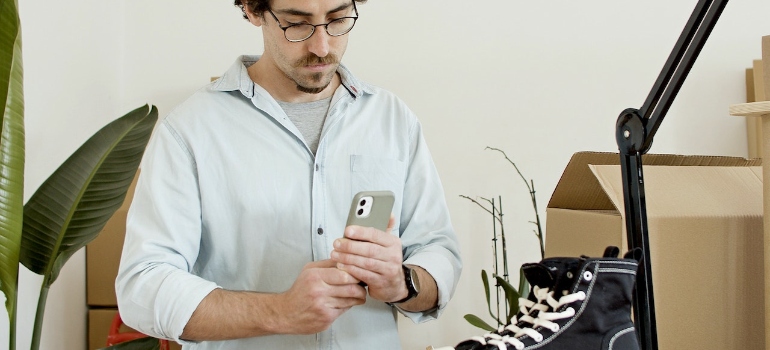 4. Garage/Yard Sale
Sometimes, the traditional way works best. Hosting a garage or yard sale can help you declutter and also cash in on unwanted items before your Idaho move. It requires some organization—setting up tables, pricing items, and advertising your sale on the locale:
Pricing Items for Sale
Research is Key: Before setting a price, browse online marketplaces or local classified ads to see what similar items are going for. This gives you a ballpark figure and helps ensure you're competitive.
Condition Matters: Price your items based on their condition. An almost-new item can be priced closer to its retail value, while items showing wear should be priced lower.
Bundle to Boost Sales: Consider bundling similar or related items together at a discounted rate. For instance, a set of books by the same author or a collection of kitchen utensils.
Leave Room for Negotiation: It's common for buyers to haggle, so price your items slightly higher than the minimum you're willing to accept.
Offer Bulk Discounts: This works especially well for items like clothing or books. Offer deals such as "Buy 3 for the price of 2" to move more merchandise quickly.
Use Psychological Pricing: Price items at $9.99 or $19.95 rather than round numbers. The intention of psychological pricing is to make prices appear more appealing to buyers.
Advertising Your Sale Locally
Utilize Local Classifieds: Websites like Craigslist or local newspapers often have sections dedicated to advertising sales. Take advantage of these, ensuring your ad is detailed and inviting.
Harness the Power of Social Media: Use local Facebook groups, Twitter, or even Instagram to promote your garage or yard sale. Quality images of key items can pique interest.
Leverage Community Boards: Many local grocery stores, libraries, or community centers have bulletin boards where you can post flyers about your sale.
Yard Sale Signs: These are crucial if you're hosting a garage or yard sale. Ensure they are large, readable, and placed in high-traffic areas around your neighborhood. Using bright colors can draw more attention.
Word of Mouth: Never underestimate the power of simply telling friends, family, and neighbors about your sale. They might not only be interested in themselves but also spread the word.
Offer Incentives: In your advertising, mention things like free refreshments or a "buy one get one free" deal for the first hour. This can encourage more foot traffic.
Remember, the goal is to make your sale known to as many local residents as possible and to present your items in a way that feels like a valuable opportunity for potential buyers. Effective pricing and strategic local advertising can significantly boost the success of your sales.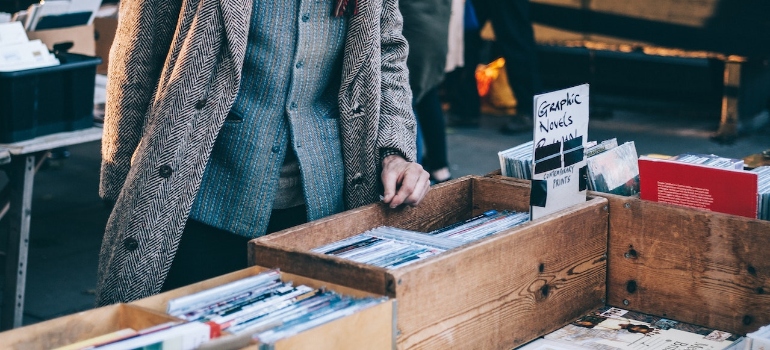 5. Specialty Shops
Certain items demand niche platforms. If you've got a rare book collection, local bookstores or specialty online platforms could yield better returns. The same goes for unique electronics, musical instruments, or collectibles. These specialty shops often have experts who can accurately value your item, ensuring you get the worth it deserves.
6. Direct Buy Companies
For those looking for an immediate sale without the haggling or waiting, direct buy companies can be an attractive option. Services like Gazelle for electronics offer instant quotes and immediate payments. While you might not maximize your profit, the convenience and speed can be a worthy trade-off, especially if time is of the essence.
In sum, the avenue you opt for can make a significant difference in the speed, convenience, and profitability of your sale. Weigh the merits of each platform against the nature of your items and your personal preferences to ensure a smooth and rewarding selling experience.
Tips for Effective Selling
When you've chosen the platform for selling, it's equally essential to maximize the likelihood of your items being sold before moving to Idaho. Here's how to do that:
Quality Over Quantity: Always use high-resolution images when selling online. Showcase different angles of the product and ensure the lighting is clear, allowing potential buyers to see the item in its true form.
Be Transparent: Accurately describe the condition of your items. If there's a minor defect or wear and tear, mention it. Honesty builds trust with buyers.
Stay Active: Engage with potential buyers by answering their queries promptly. Communication can make or break a sale.
Provide Options: Whenever feasible, offer various payment and delivery/pick-up options to cater to a wider range of potential buyers.
In essence, mastering the art of selling requires a combination of presentation, pricing, and precaution. Perfecting these elements will ensure that your items sell swiftly and that you get the best value for them, making your relocation process both profitable and streamlined.
How Additional Services Can Aid Your Sale Process
In the midst of decluttering and selling, you may come across scenarios where items don't sell immediately, or perhaps you're waiting for the right buyer who values the item as much as you do. In such situations, additional services can be invaluable.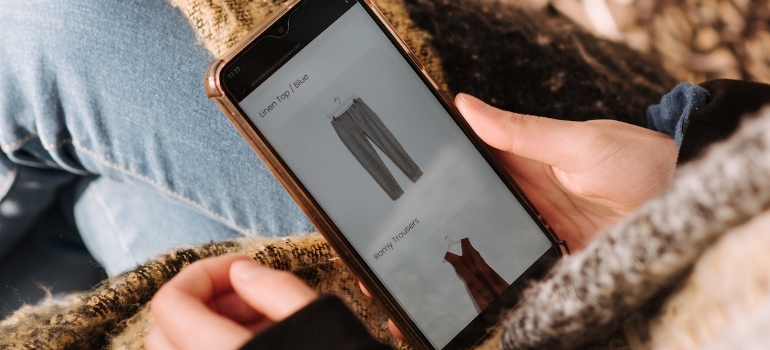 For instance, short-term storage offers can act as a buffer, holding onto your items in a safe and secure environment until they're sold. This not only safeguards your goods but also gives you the flexibility to negotiate with potential buyers without feeling rushed.
Furthermore, when dealing with large or fragile items, consider utilizing professional packing and freight shipping services. It may seem like an extra expense, but it can significantly expand your buyer pool beyond local boundaries. These services ensure that your sold items reach their new owners safely, enhancing your seller's reputation.
Finally, for those who aren't technologically inclined or simply lack the time, there are services that will handle the sale for you. They photograph, list, and ship your items, usually for a percentage of the sale price. This hassle-free option can be particularly advantageous for high-ticket or specialized items.
What to Do with Unsold Items
Every selling spree might leave behind some unsold items. Here's what you can do with them:
Charity Donations: Offer them to local charity shops or specific organizations that might find them beneficial. Not only is it a noble gesture, but it can also offer you some tax deductions.
Recycling: Eco-friendly disposal, especially for electronics, ensures you're responsible and might even fetch some returns.
Swap Meets: An opportunity to exchange items with others for something you might find useful.
Storage Considerations: For those items you're still attached to, consider longer-term, portable storage Boise solutions, ensuring they're safe until you decide their fate.
While selling is an excellent first choice, it's also valuable to have backup plans for items that don't immediately find buyers. Each of these options helps you move with less baggage and more peace of mind.
Maximize Benefits from Your Pre-Move Declutter!
Planning a cross-country move provides a chance to refresh, declutter, and even cash in on unwanted items before your Idaho move. If you make time and effort to sell the excess items strategically, you can lighten your moving load and pad your pocket. Beyond the tangible benefits, there's an undeniable psychological uplift in starting anew without being weighed down by the unnecessary. So, as you settle into your new Idahoan abode, relish in the peace of knowing you've optimized, profited, and paved the way for a clutter-free beginning!

Everyone from the packers to the movers were awesome! They were all very professional and showed up when they were supposed to. would definitely use them again.
Let our team put together a comprehensive moving plan for you. Complete our simple free quote form or contact us at 1-208-375-0961.