Hiring local movers vs moving by yourself
Which one is better – hiring local movers vs moving by yourself? The answer depends on many factors such as the size of your home and how far is your destination. This is why we at Peasley Moving & Storage curated this article that will help you make the best decision for yourself. We stand at your disposal in case you opt for hiring a company. Since we operate as a reputable Boise moving and storage company, we do our best to deliver no less than the top-level moving experience you deserve. Therefore, rest assured that by hiring our movers, you're making the right choice.
When hiring local movers vs moving by yourself is a good idea?
The length of your move determines whether you should hire a company, or move all by yourself. The amount of stuff you plan to move also matters. That being said, you have to think carefully before you decide to move on your own. Moving isn't as simple as it seems, which is why it's important to remain realistic. A complex endeavor like moving takes time to organize and execute without much stress.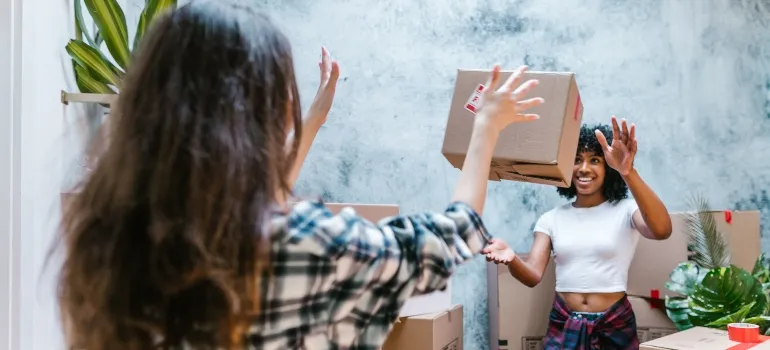 When you can move all by yourself?
If you can put a checkmark on everything from this list, then you can move by yourself with no problems:
You are moving to an apartment within the same city.
You own a car/van.
There are not too many bulky items, expensive artwork, or a piano to move.
Your move should last no more than a few days.
Friends and family members are there to help you pack and relocate in case you need extra pair of helping hands.
This, however, doesn't mean that short-term relocations are entirely possible to handle on your own. If you're moving into a big condo, and have a lot of items to move, it's advisable to contact a registered local moving company.
Hire movers if moving on short notice
In circumstances when you must pack your stuff promptly, your best choice is to hire professional movers. Last-minute relocations can be extremely stressful, especially if you have lots of other things on your schedule. That's why it's not a good idea to handle the move by yourself. Instead, check what local movers Boise has on offer. Contact a few of them, and let them know that you're moving in a hurry. Choose an experienced company that offers a free estimate. That way, your relocation will be much less stressful.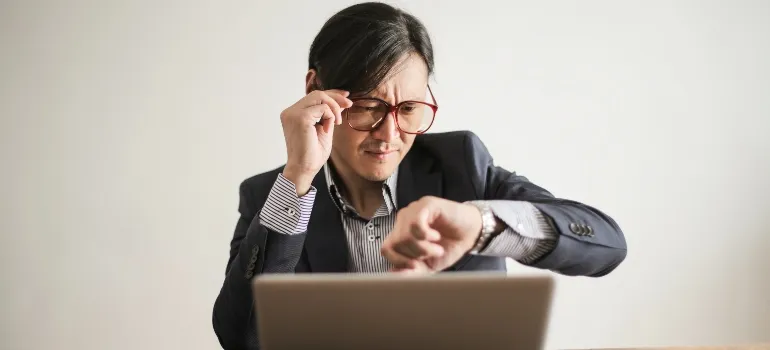 How to find credible local movers?
In case you've decided to hire a local moving company, there are a few things you must keep in mind:
Although there are many movers Star ID (or in any other city of your choice) offers, you have to start searching as soon as possible. Not all of them will be available when it suits you. Most professional movers with a solid reputation get booked pretty quickly.
Skip any company that works without a license.
You have to plan your moving budget ahead. Consult moving experts or use online moving estimate calculators to calculate approximate moving costs. However, keep in mind the final price always goes up.
All professional companies provide a free quote, therefore, avoid any moving scheme that charges for it.
Seek full-service movers with excellent storage units
If you want the movers that have it all in one place, then go for full-service moving companies. They specialize in both local and long-distance relocations. Moreover, they include an array of packing services. Therefore, your piano or heavy gaming equipment won't suffer any damage thanks to specialized packers. They are well-versed at getting ready all kinds of complex items for any type of moving journey. Most of them produce their packing supplies, often at reasonable prices.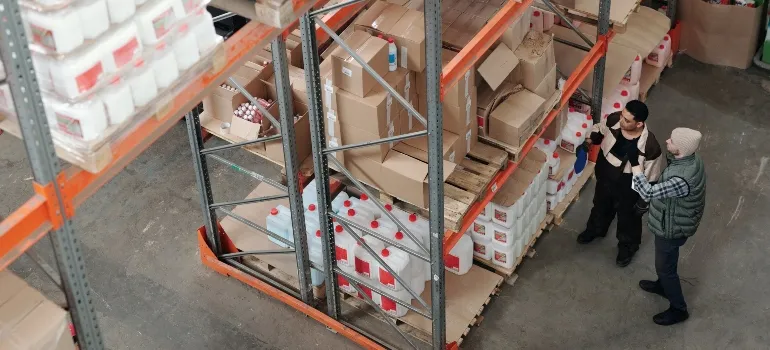 Another important aspect of an excellent moving company is the quality of its Idaho storage solutions. Moving locally also requires a safe space for your items no matter the weather conditions. While DIY storage solutions are functional for a day or two, actual storage units can keep your stuff in one piece for as long as necessary. Depending on your needs, you can choose either climate-controlled or portable units:
Temperature-controlled storage facilities are the best regardless of whether you're moving locally or across the country. The temperature inside the unit is always optimal so your precious valuables can stay in good condition.
Portable storage units are cheaper, but also quality storage solutions in case your move lasts for just a few days.
Ask for several free moving quotes
Pick a few reputable companies you'd like to hire. Book their moving estimates and wait until you get the approximate amount for your upcoming move. This is the best way to pick the company that delivers the quality, and at the same time fits your moving budget. You can opt for either virtual or on-site estimation.
Hiring local movers is much more cost-effective
So, what's the best solution for your move – hiring local movers vs moving by yourself? In 90% of the situations, moving with movers is what you should choose. Contrary to popular belief, it's not possible to save as much money as people want to do by moving o their own. In fact, DIY relocations are more likely to go wrong in so many ways. Items get damaged, and people get too stressed out. Plus, there's no one to come to their aid in case of unexpected circumstances. For these reasons, hiring movers is much more beneficial, as well as cost-effective. That way, your items remain safe, and you have professional moving assistance at your disposal the entire time. In addition, it doesn't necessarily cost as much as many think. Nowadays it's possible to find so many affordable moving companies that deliver high-quality services.

Everyone from the packers to the movers were awesome! They were all very professional and showed up when they were supposed to. would definitely use them again.
Let our team put together a comprehensive moving plan for you. Complete our simple free quote form or contact us at 1-208-375-0961.