Guide to moving from Nampa to Twin Falls
Are you moving from Nampa to Twin Falls and you're curious about the process? While you may be moving within Idaho, it is still a tiresome and complicated process. We decided to share our knowledge on the matter! We're professional movers with more than 130 years of experience. We've seen it all and helped many people start their "happily ever after". Moving from Nampa to Twin falls doesn't have to be the stressful, dreadful experience you might expect when you have reliable long-distance movers Boise by your side. We'll make sure to live up to your expectation and provide you the move of your lifetime!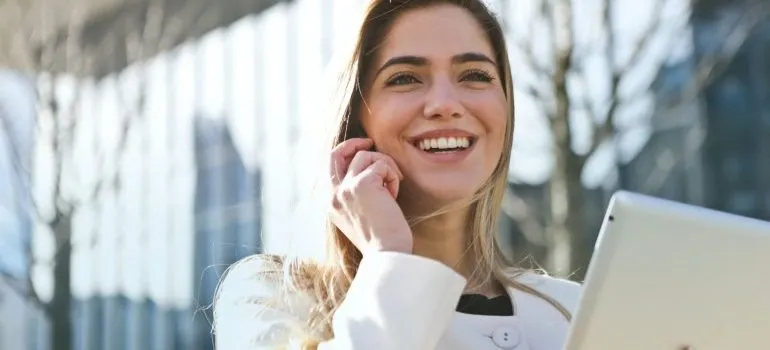 Book your moving date early 
One of the most important things when planning a move is starting to plan early. That will give you enough time to deal with the problems that might arise in the meantime. When you turn to a reliable moving company, you won't have to worry about it. Who wouldn't love everything done in a timely, professional manner? Movers Nampa ID will tether to your every need, making sure that your moving experience is up to par. Make sure to contact us early, that way you give us and yourself the opportunity to organize to the best of our abilities. We'll have fewer clients booked, too. When you contact us, we'll provide you with information about traffic and offer the alternative date and time that has proven to be better for moving in the past. We'll schedule a move that perfectly suits your needs and obligations! 
Choose the beginning of the week for
moving from Nampa to Twin Falls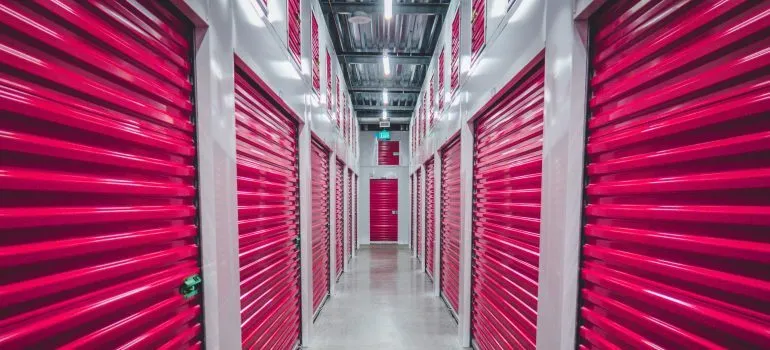 The general rule when moving is that you should aim to do it at the beginning of the week or a month.  Idaho moving companies will advise you to do so if your obligations and deadlines let you. That's when people go out less and traffic is functioning at it's best. That will help you get through a move quickly and avoid unnecessary stress and delays that are bound to happen at the end of a week or a month. Make sure to avoid moving on Fridays and weekends if it's possible. Moving companies will also warn you about the festivities, national holidays, and local celebrations. That's also when you should avoid moving. Who'd like to be stressed on their moving day even more that you'll surely be? That's why reliable moving companies are a crucial part of your moving experience. Choose wisely.
When to avoid setting your moving date
What to avoid when moving from Nampa to Twin Falls:

Moving at the end of a month

Moving at the end of a week – avoid Fridays and weekends

Avoid moving on national holidays

Not researching and thus booking an unreliable moving company

Start planning late

Calling moving company less than two months in advance to talk details about your move
What about packing?
Start packing at least two months in advance. That will leave you enough time to donate, sell, or gift items that you no longer need or want. It will also give you the time to get in touch with your family, friends, or movers if you encounter any problems during the packing process. Make sure that you choose friends that won't contribute to your stress, but the ones that are calming and know what they are doing. You don't need any additional stress. If you find yourself anxious, the best way to alleviate the stress is to fight it with getting informed. You can do so by researching The Official Website of the State of Idaho.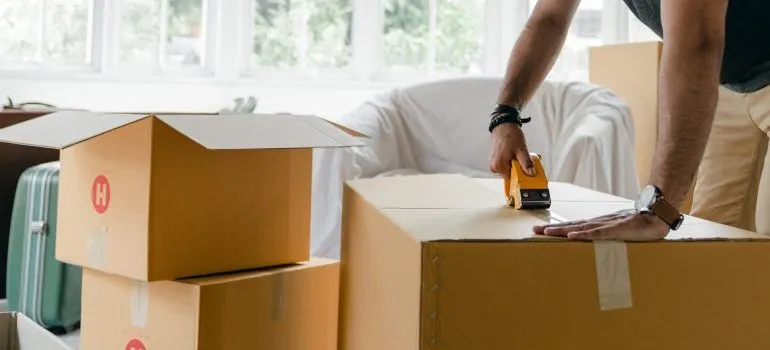 Consider placing your items in storage
Boise storage is a great option if you need a space to place your things for a little while. We offer many different kinds of storage, including temperature-controlled storage. Our storage spaces are clean and secure. Our workers and staff will be happy to get you through the process of securing storage and finding the perfect one for your needs. When it comes to security, our storage is covered by video surveillance and many additional security measures. It's also frequently and thoroughly inspected for safety, hygiene, and pest control. Call us, and we'll decide on the best option for you together!

What about item transfer?
Our heavy equipment movers will help you move your items from your house or the apartment into the moving trucks. Our workers are professional movers who are trained and experienced. They'll treat your belongings with utmost care so that they arrive at the final location in perfect condition. If you're worried about moving into the apartment because it's placed high – don't worry. Our movers will carry your items carefully to any floor needed! 
Get a free quote
If you're unsure whether you want help in certain parts of the process, or you're interested in prices of certain services, the best way to find out what you need is by getting a free quote. Our staff will provide all the information that you need related to moving from Nampa to Twin Falls. Get acquainted with our moving process, reasonable transfer and storage prices.

Everyone from the packers to the movers were awesome! They were all very professional and showed up when they were supposed to. would definitely use them again.
Let our team put together a comprehensive moving plan for you. Complete our simple free quote form or contact us at 1-208-375-0961.