Guide to moving from Meridian to Boise
When relocating to Boise from Meridian, preparation is key. You will want to sort out everything your specific situation requires, well in advance. You will also need to hire movers Meridian ID if you are not planning on performing a DIY move. Regardless of the option that you choose, you will need some general know-how in order to make your move easier. This article is going to show you that moving from Meridian to Boise can be done easily and efficiently if you properly prepare for it.
Moving from Meridian to Boise – How to prepare?
Here is the list of things that you might want to do:
Create a moving checklist
Make a family meeting
Hire a professional moving company when moving from Meridian to Boise
Ask your friends and family for help
Pack an essentials box when moving from Meridian to Boise
Say goodbye to your neighbors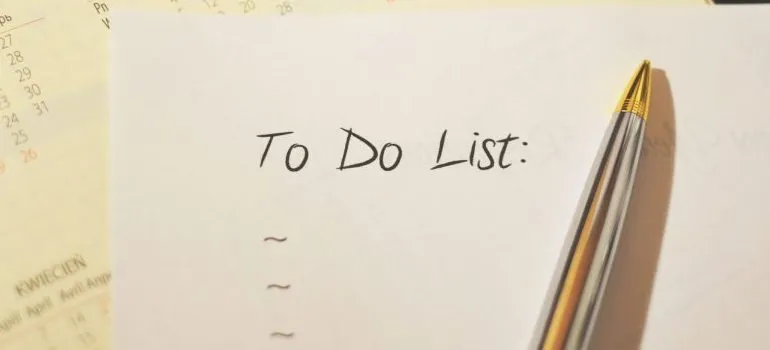 Create a moving checklist
First and foremost, you will need to utilize this particular moving staple. The fact of the matter is that every relocation can benefit from a good moving checklist. Whether it is looking for Idaho storage solutions, making sure that your garden is ready for the move, or anything else, it needs to be on the list. You can even make a game out of the checklist, among your family members. Simply decide on rewards for whoever finishes the most tasks in the allotted period. Think of some rules that your family will like and soon everyone might start competing in good fun. Other than that, a moving checklist is a great way to get positive reinforcement.
As you complete tasks and check them off the list, you will feel like you are progressing with your move. You will have a constant reminder of all the things that you've done and all the things that you yet need to do. It is not a bad idea to have several copies of the list. You will want to have it on your phone and stuck on the refrigerator, for example. Basically, whenever you think of a task, you should be able to write it down. Ditto for completing tasks.
Make a family meeting
If you are not relocating on your own, you will want to hold a family meeting that will be all about future relocation. This is really important as all the members might have some doubts that need to be dispelled or some concerns that you all need to work on. Depending on the family, this might be an easy thing to do or absolutely the hardest thing. What you want to do is give everyone plenty of time to properly "prepare" for the meeting. Make sure to account for everyone's schedule before setting a date. Also, like hiring any of the moving companies Boise, you want to plan for this meeting as soon as you know that you will be moving. The more time you all have, the better and easier it will be.
When it comes to talking to your family, try to be understanding and to provide as few ultimatums as possible. Hear what everyone is saying and think about everything logically. Emotions might run hot but you need to exercise control and stay calm as much as possible. Oftentimes what is said in rage is not meant and it can negatively influence the rest of our lives. Make sure that you recognize the emotions and to be as understanding as possible.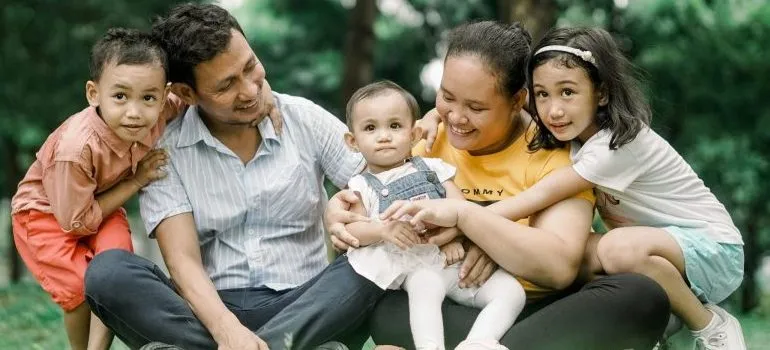 Hire a professional moving company when moving from Meridian to Boise
The best thing that you can do for your relocation is to hire professionals to assist you. In fact, if you are certain that you will go with movers, you need to start looking for them as soon as you know that you will be moving. There are many moving companies out there and you need to figure out which one is the best for you. Usually, people go with moving companies that specialize in their area, which is a good thing to do. However, by expanding your search, you may find companies that are perfect instead of really good. It all depends on your situation, really.
But do be wary of moving companies that offer really good prices. While some undercutting is fine, major price cuts are usually too good to be true. There are many fraudulent moving companies out there, unfortunately, and you need to spot them before they "get you". One of the best ways to avoid even dealing with them is to check if they are properly licensed and insured. If they are, the odds are the prices are not going to be as low but they are 99% reliable.
Ask your friends and family for help
Even if you hire movers, there will be a lot to do. There will be packing, cleaning, decluttering, and so on. Why not ask a friend or a dozen to help you with it? There will be many moving boxes to pack and it will all be easier and faster with more hands. Also, you will be spending more time with the people you love the most. Really, its a win-win situation for everyone involved. So, don't be shy and simply ask friends to come over and while they are there, they might as well do a bit of help.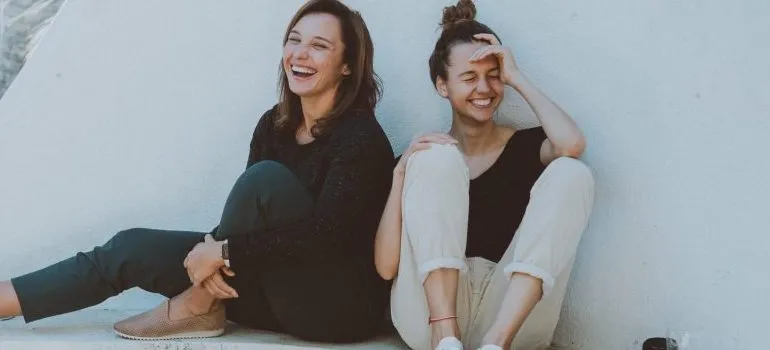 Pack an essentials box when moving from Meridian to Boise
Whenever you are undergoing a relocation, you will need to pack an essentials box or a bag. This box needs to contain all the "essential" items. What this means is that if you can't imagine spending a day without a particular item, it needs to go inside the box. Do try to be realistic, though, you can't really pack a 72″ TV in there but you can pack a small entertainment system or a laptop.
Say goodbye to your neighbors
Finally, before you move away, you might want to say goodbye to select neighbors. If you had a good time being around them, call them over and have a toast for all the good times that you've had!

Everyone from the packers to the movers were awesome! They were all very professional and showed up when they were supposed to. would definitely use them again.
Let our team put together a comprehensive moving plan for you. Complete our simple free quote form or contact us at 1-208-375-0961.