Guide to moving from Idaho to Nevada
Are you thinking about relocating from Idaho to Nevada? We have just the thing for you. In today's article, you'll find out all about the differences between Idaho and Nevada including the cost of living, job opportunities, the housing market, lifestyle, and more. "The Silver State" is mostly known for Area 51, mind-blowing stories, tales, and legends. Apart from hearing the name in songs and movies, many US citizens don't actually know much about Nevada. But Nevada has plenty of things to offer.  Without further ado, here's what you need to know before moving from Idaho to Nevada.
Guide to moving from Idaho to Nevada – all you need to know
You probably already know that Nevada is not very popular except for a few big cities, which is accurate. With a population of nearly 3 million, it is the 7th least populous state in the United States. It is also the 7th largest state in the nation! So if you're someone who enjoys some landscape, you'll be further thrilled to realize that the state boasts the largest amount of mountains in the nation. If you're a nature lover, you should call long distance movers Boise right away because we know you're going to love it here in Nevada.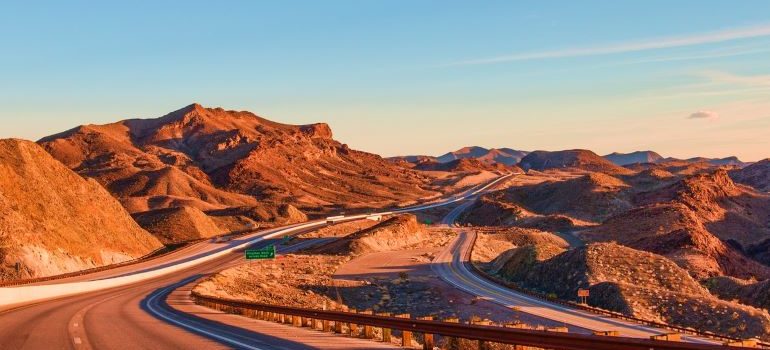 Ever wondered why they call Nevada "The Silver State"? It's because the greatest silver deposit in the nation was located in Nevada in 1859 which was also called Comstock Lode. Nevada is also the top producer of gold in the US, but what many don't realize is that it's the fourth-largest producer in the entire world.
Apart from all the attractions that the Las Vegas strip has to offer, you also have Lake Tahoe, Valley of Fire State Park, Red Rock Canyon National Conservation Area, and the Great Basin National Park that you can visit for some reprieve from the state's searing heat. All of these destinations have wonderful panoramic vistas and are also family-friendly! Oh and on that heat matter, moving from Idaho, the weather is definitely the thing you have to prepare for the most.
How to get used to Nevada's heat?
In Nevada, the summers are scorching hot and the winters are frigid. It is not the best spot for those who aren't used to such extreme weather. It's hot in Idaho as well, but not nearly as much as it is in Nevada. During the daytime, temperatures may soar to 100°F  and it can get really dry. During the night, the temperature drops dramatically and can even fall below 0°F. That being said, Nevada is prone to droughts, wildfires, thunderstorms, and floods due to its location. The wildfires have grown even more prevalent. As you may have heard in the news. You will need some time to get used to the weather for sure. We suggest that you don't go out during the hottest hours of the day unless you must have to. You shouldn't go out a lot in your first couple of months.
Which one is cheaper – Idaho or Nevada?
The overall cost of living in Nevada is lower than the national average, although big towns like Sparks or Reno have greater costs. But you'd be happy to know that living in Reno is still cheaper than living in Boise. If you'd like to move from Boise to Reno, movers Boise would be your best choice. But if you're coming to Nevada for Las Vegas, for a three-room apartment you can expect to pay roughly $3,200 per month, while a studio apartment would cost about $1000 per month. Unlike Idaho, Nevada has a very high sales tax. The seventh-highest in the country.
Crime rates in Nevada vs Idaho
Crime rates in Nevada are higher than in Idaho. So if you plan to move here, you can expect to spend a little more on security. We suggest that you leave your most beloved possessions back home, or store them in self storage Boise. Nevada is known for having one of the highest crime rates in the country and that's mostly what's giving us a bad reputation. But the good news is that these rates have dropped dramatically over the previous five years. Elko and Reno are the safest cities in Nevada.
Employment opportunities in Nevada
Due to the rich soil and plenty of gold, silver, and mercury in Nevada, the state's major businesses are mining and agriculture. The state's unemployment rate is around 8%, partly because there aren't many high-paying businesses except in the service industry. Tourism is a big industry in Las Vegas, Reno, and Sparks. But mostly Las Vegas. And the taxes on gambling are only getting higher. The Flamingo Las Vegas Hotel and the MGM Grand are among the state's largest employers, as one would assume.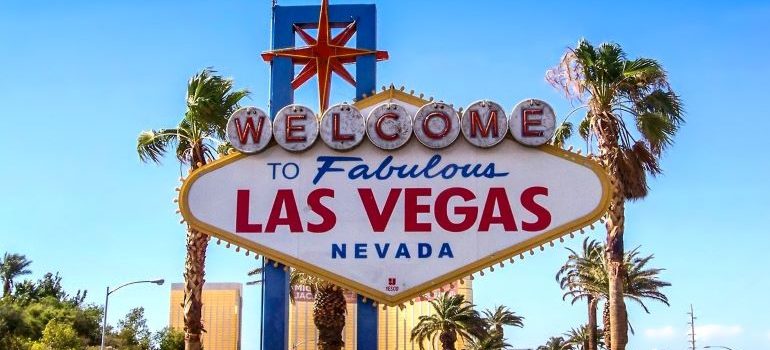 If you want to move your business from Idaho to Nevada, you'll be paying higher tax on property as a business owner, but there is money to be made here. You may want to have a smaller office, so consider leaving some stuff behind at business storage. You'll be among the highest-earning people in Nevada if you work in the medical field. Surgeons, psychiatrists, and people who practice internal medicine get an annual salary of about $200,000. If you're a surgeon, think about moving from Idaho to Nevada.
If you're a fan of the sun and don't mind the heat, Nevada may be the place for you, but be aware that certain days might be intolerable. This area in the states does have some of the most stunning scenery in all of America. So if you like the great outdoors, you may take full advantage of your free time and go on weekend getaways. We love doing that here in Nevada. Moving from Idaho to Nevada will give you the opportunity to truly experience a different lifestyle.

Everyone from the packers to the movers were awesome! They were all very professional and showed up when they were supposed to. would definitely use them again.
Let our team put together a comprehensive moving plan for you. Complete our simple free quote form or contact us at 1-208-375-0961.