Guide for moving from Nampa to San Jose
Thinking of calling San Jose your new home? No matter your reason for this move, it is certainly a fantastic idea! But, before you leave Nampa, you're going to need a few pieces of valuable information. And that's exactly where we come in! Here at Peasley Moving & Storage we know how difficult moving to a new city can be. And because of that, we want to make moving from Nampa to San Jose as simple as it can possibly be for you. San Jose is the largest city in Northern California, and boasts a population of over 1 million. Otherwise known as the capital of Silicon Valley, it draws in more and more professionals looking for their spot in the industry. Being only an hour away from San Francisco, and just 30 minutes from the Santa Cruz beaches, it truly is an amazing place to call home.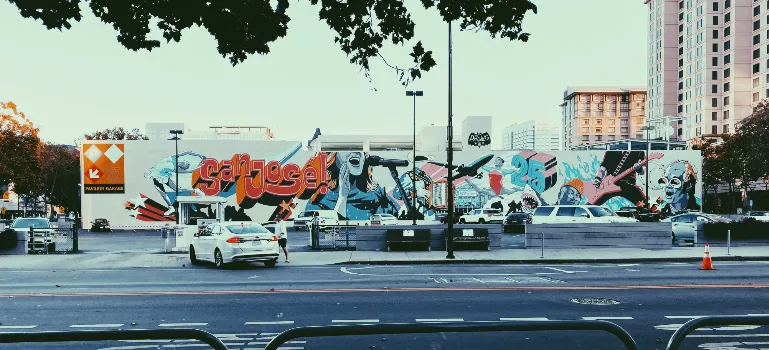 San Jose truly has everything you need to consider it as the perfect city. A powerful job market, affluent lifestyle, cultural diversity, and breathtaking natural landscapes. It offers a great mix of urban and suburban living, and there is always something happening that can entertain you. If you're moving with kids, you'll be happy to know that the public school system is highly rated. If you're dreaming of living in California and wish to move to San Hose, we've put together this guide to help you out. Let's see what you can expect from relocating here.
The job market is strong and flourishing
As we've already mentioned, San Jose is considered the heart of Silicon Valley. The name stems from the production of silicon chips. This has caused many high-tech businesses to move their operations here, so they can be closer to the production source. This, in turn, caused the production to skyrocket, attracting even more companies. So, it comes as no surprise that it is the desired location for many tech innovators and corporate giants. Right now, over 6000 tech companies and start-ups call San Jose home. If you wish to make a name for yourself in the industry, reliable movers Nampa ID can get you here in a flash. Many young professionals are moving here in hopes of landing a job in one of the top companies. Some of the best-known giants working from San Jose are Adobe, PayPal, Cisco, Western Digital, and Sage Intacct.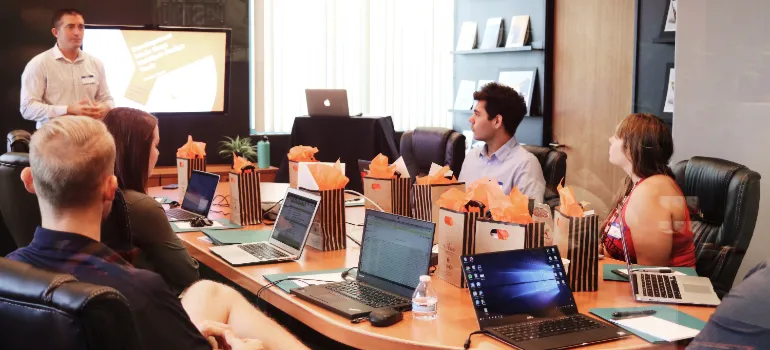 Moving from Nampa to San Jose ensures beautiful weather
Even though a lot of people move here for job opportunities, most stay because of the weather. Thanks to the amazing temperatures of the warm Mediterranean climate, San Jose has the best weather in the country. Living here, you can expect warm, dry, and sunny summers, followed by cool and mild winters. August is the warmest month, with the highest temperature being 71 degrees. In January, which is the coldest month, the average temperature is 59 degrees. If you're a fan of sunny days, long distance movers Boise can make sure you experience them as soon as possible.  And speaking of sunny days, San Jose has well over 300 of them. These sunny days do have a drawback, which comes in the form of droughts which are very frequent in California. With that in mind, residents are advised to conserve water and be on the lookout for wildfires.
There is something for everyone in the diverse neighborhoods of the city
The communities and neighborhoods of the city are famous for their diversity and beauty. So, once you're done moving from Nampa to San Jose, you'll surely have a very rich list of beautiful places to choose from as your new home. No matter how you imagine your perfect neighborhood, you're sure to find it here. These are only a few areas to consider if you plan on moving to San Jose.
Downtown San Jose. If you want the ultimate downtown living experience with no downsides, this is the place to consider. However, do keep in mind that the living costs in the area lean toward the higher end.
West San Jose. The west part of the city is ideal if you want to come home to a leisurely surroundings after a workday in the city. This residential area is definitely a favorite among families. And if you're moving here with a large family, we suggest renting portable storage Boise for that much-needed extra space.
The Alameda. If you enjoy rich history paired with amazing food and wine, then The Alameda is the neighborhood for you. The cuisine here is amazing, and since the area is over 200 years old, every building has a rich story to tell.
Cupertino. Yes, this is indeed the Cupertino where Apple's headquarters is located. The houses and schools here are exceptional, making it the choice of both young tech enthusiasts, as well as families with children.
Willow Glen. Looking for the perfect mix of urban and quant? Then your answer lies in Willow Glen. This is a popular living area thanks to its quick public transport link to downtown. It offers a great choice of bars and shops, as well as beautiful, historic homes.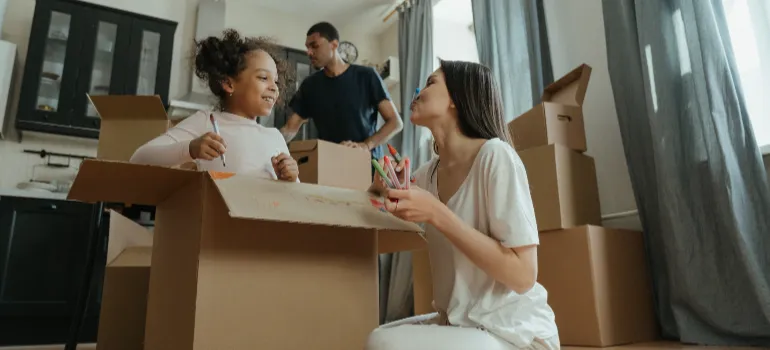 If you're relocating from Nampa to San Jose, prepare for the high costs of living
The cost of living in San Jose is famously high, and it is rated as the 31st most expensive city in the world. The living costs are roughly 50% higher than the national average, and this is definitely something to consider before moving from Nampa to San Jose. As of 2021, the median price of housing comes up to 1.2 million dollars. If you plan on renting an apartment, you'll have to set aside between $3000 and $4000. However, it is also worth mentioning that these high living costs are offset by the high earnings thanks to the incredibly strong job market. So, if this is something you can manage, relocating from Nampa is definitely worthwhile. All things considered, San Jose is definitely the place to be.

Everyone from the packers to the movers were awesome! They were all very professional and showed up when they were supposed to. would definitely use them again.
Let our team put together a comprehensive moving plan for you. Complete our simple free quote form or contact us at 1-208-375-0961.