Guide for moving from Nampa to Denver
If you find that your life in Nampa is no longer what you want, it could be the time to relocate. Maybe Denver is just what you need right now. Even though moving across long distances can be a bit tricky, it could also be worth it in the end. Job opportunities, affordable flats, and a general need for excitement are all good reasons to relocate to Denver. Therefore, you should start planning your move as soon as possible. If you've never moved before, the actual moving process can be rather scary. That's why it's not advisable to try to relocate on your own. Especially if you don't have experience. Hiring some movers Boise area relies on is a good idea. Not only will you have nothing to worry about, but they can also offer some useful tips. You could benefit from a guide for moving from Nampa to Denver.
Know how much time you have and what you need to do with it
Your first step when planning a relocation is asking around for reliable movers. However, you shouldn't wait until the week before the move. Your move begins the moment you decide to relocate. Some professional movers would advise you to start planning your move at least six months before the moving day. However, this in truth depends on a variety of factors. If you're planning a move across long distances and you need to find reliable long distance movers Boise residents usually rely on, you might indeed need a little more time. However, once you do find the right movers to help you, everything will be a lot easier. Therefore, you can start asking your friends and family who you know have recently moved if they have any tips. If they had a pleasant experience with a certain moving company, then you need to know all about it.
Move away from the old and step into the new
If you're ready to leave your old home in Nampa behind, then we're more than happy to help. Nampa is known for its food industry, its manufacturing companies, retail, and restaurants. That makes it a nice place to live in. However, if you're ready for a change, we can help you move to Denver and experience something new. From its popular jazz music scene during the night and spacious parks and museums during the day, you won't be bored in Denver for sure.
Before moving from Nampa to Denver, make sure you tie up all the loose ends
Multitasking is the key to relocating successfully. Especially at the very beginning, it's important to keep an eye on everything that has the potential to go wrong. Therefore, careful planning in all fields is in order. Moving from one state to another is that much more complicated. Make sure you're familiar with all the rules and regulations in the state of Colorado before you embark on this journey.
Be sure you're ready for your life in Denver
Furthermore, you should make sure you find the right accommodation as soon as possible. The real estate market in Colorado can be quite favorable. Therefore, you shouldn't run into any problems when it comes to finding a suitable living space. There are plenty of job opportunities there. However, you should keep an eye on those taxes. You can always use an online tax calculator. It's always better to be safe than sorry. Furthermore, before you contact your moving company, you should be sure that the moving process itself is your only problem left. With the right company, it should be fine.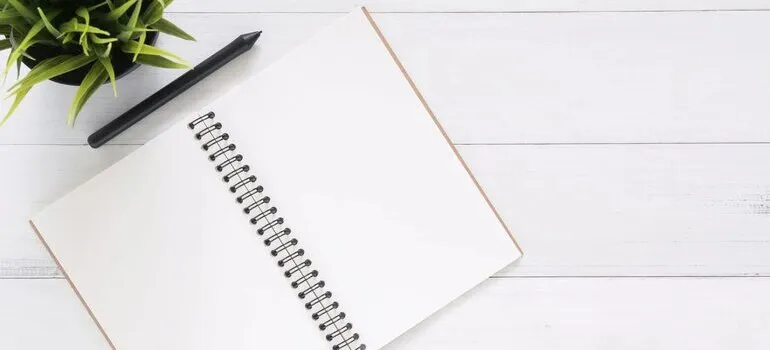 Moving from Nampa to Denver will not be easy and there are quite a few things you need to do
After you've taken care of all that, and you only have your interstate relocation to contend with, it's time to take a more serious approach to the actual moving process. As we mentioned, it's a lot easier if you have the help of the people who know what they're doing on your side. Therefore, contacting some of the moving companies Nampa ID residents rely on is definitely your next step. However, you should remember that multitasking is crucial here. It would be a smart idea to start doing some practical stuff to make things easier when the time for moving comes. Some of the things you definitely need to do include:
cleaning up your entire old place

categorizing your things and tossing everything you don't need

getting some moving supplies

a bit of light packing
Get the right people on your side
However, you should know that you're not alone in this. Your moving company is your partner. Therefore, you should be able to turn to them when you run into an issue you can resolve on your own. Luckily for you, moving trends change overtimes. In today's modern times, you can count on all sorts of commodities. All you need to do is find the movers that offer the kind of services you need. For example, if you have a lot of stuff that you don't know whether to throw away or bring with you, there is a solution. Find portable storage Boise residents use when they relocate.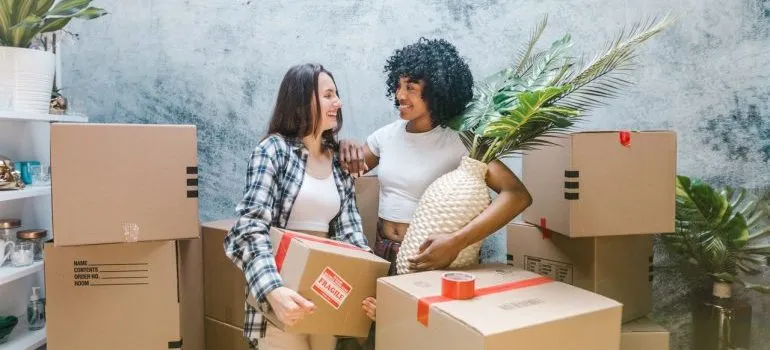 Get started now
You now know the basics of moving from Nampa to Denver. The most important thing is that you start planning really early on. Interstate relocations are among the most difficult ones. We haven't even mentioned the logistical part of the story. Finding all the needed permits and getting the paperwork in order is up to you. However, the relocation process is simply not something you can do on your own. Therefore, you need to choose your partners wisely. Hear out the people you know who've recently moved and learn about what they have to say. After that, it shouldn't be that hard to find the moving company they used. Once you have someone with years of experience on your side, it will be that much easier to relocate. They can help with everything you don't have the time to do yourself. Start planning today, don't waste another minute.

Everyone from the packers to the movers were awesome! They were all very professional and showed up when they were supposed to. would definitely use them again.
Let our team put together a comprehensive moving plan for you. Complete our simple free quote form or contact us at 1-208-375-0961.