Guide for moving from California to Boise
So, you've decided to move from the Golden State to Idaho? You've come to the right place. In this guide, we're going to get into all the important details about moving from California to Boise – how to prepare for it, organize the move, and what to do after your movers leave. Follow the tips we prepared for you and you will manage to move to Boise with no problems along the way. If this sounds like something you want to learn, grab a cup of coffee, make yourself comfortable and keep on reading.
Moving to another state – are you ready for the challenge?
We're sure you've already weighed the pros and cons of moving to another state. Although this transition is going to be a big one and scares you right now, you shouldn't be worried about it. Moving to another state will bring many new opportunities and adventures. You're going to meet new people and surroundings. There's no doubt this is going to be an exciting chapter in your life.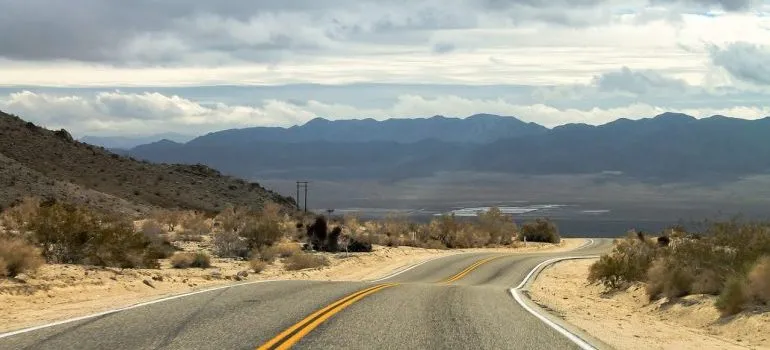 And yes, there are some challenges you're going to face during your move, but you can simply hire one of Idaho moving companies and let them assist you. Professionals can help you greatly – they can plan every step of your relocation and be by your side during the entire move. They'll make sure nothing goes wrong during your move to Boise. So, if you're worried about whether you'll be able to organize your interstate move, don't be. Hire a certified moving company and you will have nothing to worry about.
 The pros and cons of moving to Boise from California
Being one of the fastest-growing states in the US, it comes as no surprise that many people are moving to Idaho. Most of the people who are relocating to Idaho choose to start a new chapter in Boise, as it is the largest and most populated city in this area. But, before you too hire interstate movers Idaho to help you relocate your belongings from California, you should get informed about living in Boise, Idaho. It is important to weigh the pros and cons of moving there just to be sure that this is the right decision to make.
To help out, we've listed them for you. Check out the following and you'll know whether moving to Boise from Cali is something you should do.
The pros of moving to Boise
High quality of life at an affordable price
Lower rental prices
Low unemployment rate
Good education
Low crime rate and safe neighborhoods
Beautiful nature and a wide variety of outdoor activities
The cons of moving to Boise
High housing prices 
Median income lower than the national average
Bad transportation system
How to prepare for moving from California to Boise?
So what do you think about Boise? If this is the place where you can picture your family (and we're sure it is), you should start planning the relocation. Don't worry if you don't know how to do this. We've prepared a couple of steps that will help you relocate to Boise with ease. Follow all of them and you'll have nothing to worry about.
Start preparing early
Want to avoid problems and move without damaging your home? Then, you should start to organize your move as soon as you set the date of your move. The earlier you start, the simpler your relocation is going to be. We're sure you're thinking right now that there's no need for planning your move two months in advance. But, actually, that's exactly when you should start to plan it. There are so many things you will need to take care of before the relocation and it will be much easier for you if you start to deal with them ahead of time.
Call in the troops
Although you can handle the entire relocation by yourself, you should find help and include someone else in this process. Just think about it for a sec – you're not moving across the street. Your moving from California to Boise. Interstate relocations aren't simple and there's a big chance you're going to need help from a moving company. But, if you opt for hiring a moving company, you need to make sure it's reliable. Since there are many risks of hiring movers on Craigslist, you shouldn't use this website to find a moving company. Instead, look for a company that has good reviews and ratings, that is licensed, and has a professional crew. 
Get rid of the items you don't need
Moving everything you own to another state is pricy and unnecessary. Although you can place all of your belongings in storage pods Boise and move them wherever you want, you should declutter your home first. There's really no point in avoiding the decluttering process. Get rid of the items you don't need/use anymore and you will pack faster as well as save money on packing supplies. And, just to be clear, "getting rid of items" doesn't mean you should just throw them away. If those belongings aren't damaged and can still be used, consider donating them to people in need. 
Prepare mentally for the move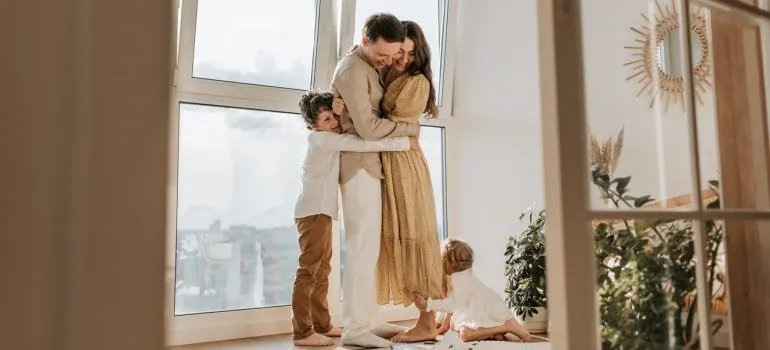 Some people get a bit overwhelmed during relocations… especially when they are moving over long distances. If this happens to you too, know that you're not alone. It's perfectly normal to have mixed feelings about your upcoming relocation. But, what's important is to keep fighting and look for ways that will allow you to manage anxiety and stress during your move. We advise you to prepare mentally for the move by talking with your loved ones. Tell them about your fears, worries, hopes. Have an honest conversation with them and you'll instantly feel much better.
As you can see, with the help of some simple tips, moving from California to Boise will be a breeze for you. In case you need any help with your relocation, please don't hesitate to reach out to us. We're here to help in any way we can.

Everyone from the packers to the movers were awesome! They were all very professional and showed up when they were supposed to. would definitely use them again.
Let our team put together a comprehensive moving plan for you. Complete our simple free quote form or contact us at 1-208-375-0961.