Guide for moving from Boise to Star ID
If you are planning on moving from Boise to Star ID and are looking for the best way to ease the move, you have some homework to do. Even though you are moving to a different city, because of the proximity, this should be an easy process. Especially if you decide to let one of the best Idaho moving companies coordinate your move from start to end. In this article, we will show you how to have an easy and smooth transition to Star ID without having to invest too much effort.
Star ID is a small town in Ada County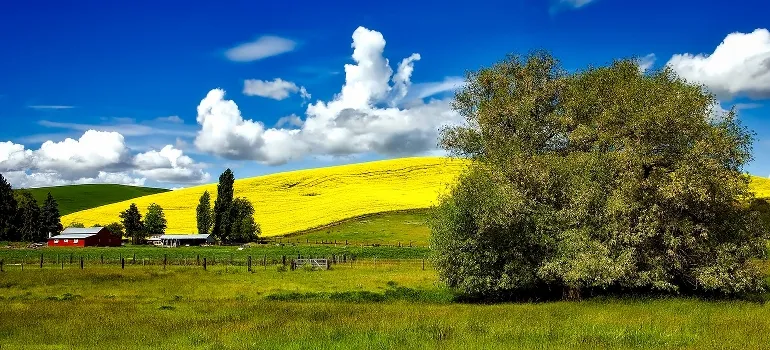 Star is a small town in Idaho, around 20 miles from Boise. It is a small and beautiful place and one of the best suburbs in the Boise area. The place has a population of around 11,000. The median home value is $258,100 with medium rent of $1,089. It is a great place to raise a family. It has great local educational institutions, lots of parks, and open spaces. One of the proofs how good it is to live in Star is the fact that back in 2005 the place had only 1795 residents. Still, popularity hasn't affected the quality of life in Star. And it is still a nice, safe, and quiet place to live.
Prepare a moving plan before moving from Boise to Star ID
The first thing that you need to do when moving from Boise to Star is to make a moving plan. Even though this should be a quick and easy move, you will still have many things that you need to do before the movers Star ID arrive. If you never moved before, please take some time to explore the process online and find out what are the things that you will need to do before moving day comes.
These are matters such as dealing with utility companies, change of address, decluttering, finding reliable movers, etc. Every move is different and depends on a number of factors. Factors like distance, the amount, and the type of items that you have to move are certainly most important. So, make sure that you research how best to deal with each of these factors.
Deal with your items before you call the movers
Once you prepare your plan it is time to deal with your items. Moving your inventory from one place to another is, essentially, what a relocation process is. And before you can ask for a moving estimate from different moving companies, you need to know exactly how many items you have to move. Therefore, a good place to start is by determining what items you are planning on relocating and what items you will want to get rid of.
When decluttering your home from all those belongings you no longer need, bear in mind that the weight of your items is one of the determining factors when it comes to the price of your move. So, if you are not sure whether to get rid of an old wooden closet, know that it will not be cheap to relocate it. You will probably have to hire piano movers Boise or some other special service to give you a hand.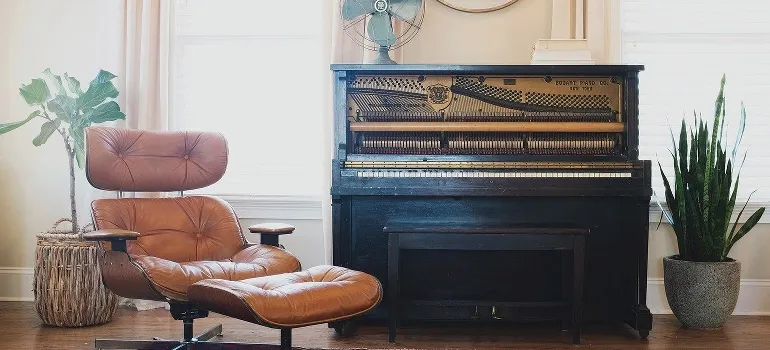 What should you do with items you no longer have a need for?
Once you gather the items you don't plan on transporting to Star, you will need to decide how best to get rid of them. And there are many ways to do it depending on their number, condition, and the time you have to deal with them.
Of course, the most profitable way to get rid of a large number of items is to organize a yard sale. Still, for this, you will need a lot of time and a lot of items. If you have furniture to sell, you can find a used furniture retailer to sell all your items at once. You can always try your luck online. Or you can donate your items to charity. Of course, if you do not want to get rid of your items, but you still do not want to move them, you can simply rent some Boise storage and store your items until you need them again.
Prepare a moving inventory list
After you get rid of the junk, you should make your moving inventory list. This means that you need to write down every item that you plan to move with you. That way, a moving company will be able to give you a precise moving estimate and you can use that list to check your items after delivery.  You can, of course, use plain pen and paper for this or you can find some moving inventory app online. Whatever works for you.
Prepare a moving budget
Once you finish with your items, you can start calculating your moving budget. Relocation, even though you are not moving far, can run up a bill. Especially if you are not careful and do not have a prepared budget. So make sure to make your calculations before you start calling for movers.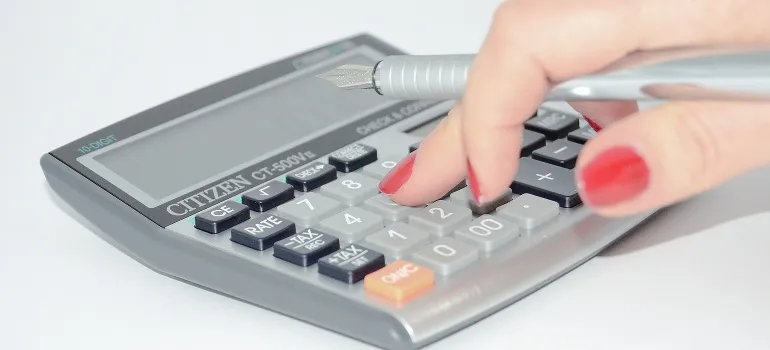 Find reliable movers with appropriate services
Now it is time to start searching for movers. Bear in mind that there are many fraudulent and reckless movers on the market. So, in addition to finding the right combination of services and rates that you want, you also need to make sure that you are hiring reliable and trustworthy movers. This can be a complicated and time-consuming process. But if you want to ensure a smooth and easy relocation process, it is something that you will need to do.
If you find good movers, moving from Boise to Star ID will be quick and easy
That is it, now, all you have to do is wait for your movers to arrive. If you did everything and managed to find reliable movers, moving from Boise to Star ID will be a quick and easy transition. Make sure to contact Peasley Moving & Storage for any follow-up questions and/or a free moving estimate for your upcoming move. We are here and our team is always prepared to assist you.

Everyone from the packers to the movers were awesome! They were all very professional and showed up when they were supposed to. would definitely use them again.
Let our team put together a comprehensive moving plan for you. Complete our simple free quote form or contact us at 1-208-375-0961.