Guide for moving from Boise to San Francisco
Relocating from one place to another is a prospect that you want to thoroughly prepare for. If you are moving from Boise to San Francisco, you will want to do research on both cities first. Following that, you will need to find and book a good mover, consider renting inventory storage, and prepare for the relocation process. In this article, we will guide you through the steps of this process, providing you with enough information to get you started on a road of enjoyable moving experiences.
Moving from Boise to San Francisco 101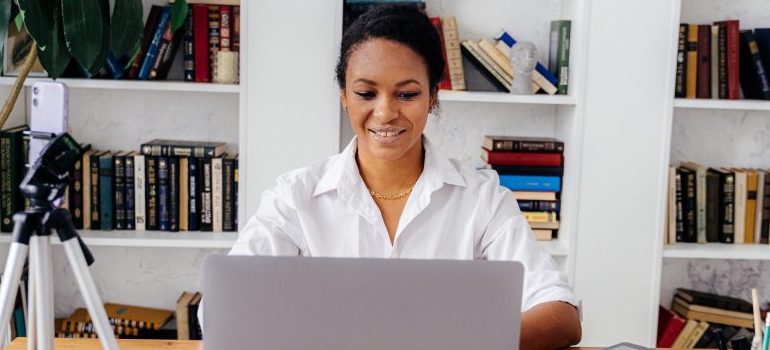 Do your research thoroughly
Book a moving company ahead of time
Create a moving checklist
Obtain the necessary supplies
Obviously, the list above simplifies the process. All of the items on the list require a considerable time investment, so it is advisable to start as soon as you can. You are going to have a lot on your proverbial plate. Simply finding adequate long distance movers Boise can take you weeks. The more time you have, the less rushed your decisions can be. And you don't want to rush anything unless absolutely needed.
Moving from Boise to San Francisco part 1: Research
While you may think that you need to start by researching your new city, San Francisco in this case, that is the wrong approach to take. What you need to do is analyze your current home city and figure out what it is that you like the most. The fact of the matter is that you can replicate most of the circumstances of your old home while improving on the others. That is why it is very important to start your research in Boise.
Boise, ID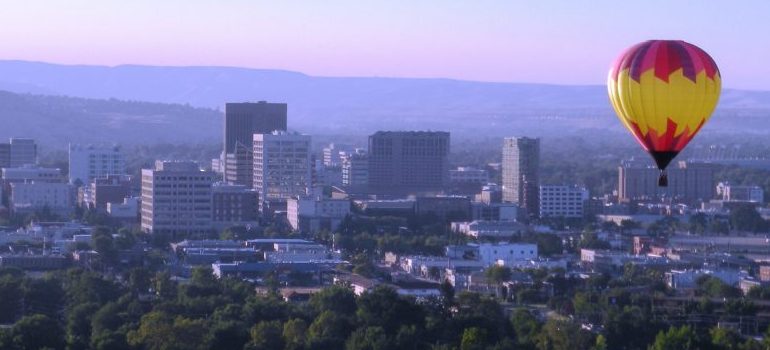 As one of the best places to live in Idaho, Boise has a lot of going for it. The city is large, with around 227,000 residents. Here are some statistics:
Median home value: $255,000
Median rent: $960
Household median income: $60,000
Area "feeling": Dense suburban
Boise ranks highly in several categories: Nightlife, outdoor activities, health&fitness, commute times, family appeal, and housing opportunities. Some of the downsides include cost of living and crime& safety factors. But you will be moving to San Francisco, where the cost of living is even higher so you can safely disregard that one.
The one thing that makes Boise truly special is its community. The city is full of kind-hearted people that make newcomers very welcome. This is something that is very hard to replicate but it is possible. If this is one of your requirements, you will need to look for a neighborhood that embodies these values. However, as Boise is not a very diverse city, there is room for improvement. 
San Francisco, CA
Generally regarded as one of the top cities for young professionals, the city of San Francisco offers a wealth of opportunities. As you might expect, the city is ranked very highly in almost all categories. The categories that are less-than-ideal are the cost of living, housing, and crime&safety. That is why it is extremely important that you do your research thoroughly before you choose your new neighborhood.
Generally speaking, the safer the neighborhood is, the higher the home prices. Bargains are few and far between, as many people choose to make San Francisco their new home. Let's look at the overall statistics to get a better impression of how it compares to Boise.
Median home value: $1,100,000
Median rent: $1,900
Household median income: $112,500
Area "feeling": Dense urban
As you can see, these statistics are quite different than those in Boise. It stands to reason, as San Francisco is a much larger city, with around 900,000 residents. The potential for high income is there, but the home prices are "through the roof". This usually means that you will either have to downsize heavily or find a place to rent.
Even though the median household income is double that of Boise, you are going to be spending a lot more. Everything costs a lot more in "San Fran", simple as that. Chances are that you are going to be stunned at some of the prices that are normal in the city. But, with the added income, you should be able to maintain or even improve your quality of life.
Moving from Boise to San Francisco part 2: The moving process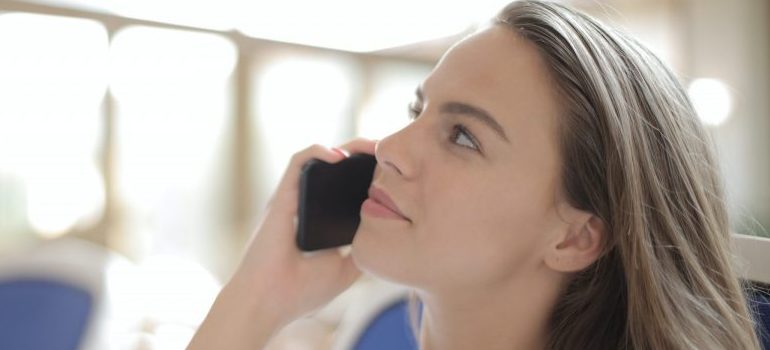 Once you find the ideal neighborhood and place to live, you are going to need to turn your attention to the moving process itself. The first thing you will need to do is decide whether you will be performing a DIY move or utilizing one of the moving companies. If you decide on the latter, Peasley Moving & Storage offers a great mix of service quality and affordable prices. Regardless of the moving company you end up choosing, you will want to book them ahead of time, especially if you will be moving during the summer.
As the "prime moving season" summer may restrict the availability of moving companies, both in Boise and San Francisco. If you wait until the last moment to book your movers, you may not have a choice when it comes to the moving dates. If you want to choose your own date, booking a couple of months early is recommended. Otherwise, you may need to resort to hiring movers that will either charge you too much or will do a shoddy job.
Moving checklist and why it is important
The most important document for your relocation is going to be a moving checklist. There are so many tasks that you will need to complete, you are going to need a way to organize them all. And that is precisely what this checklist will allow you to do.
All you need to do is to write down every single task that needs doing. Update the list as necessary, adding more tasks when you think of them, and crossing off the finished ones. Self-organization makes relocation easier, after all! It will allow you to plan ahead, coordinate your time and efforts, and manage your various responsibilities. Make sure that the list is placed in a prominent position in your home so it constantly reminds you of what you need to do.
Obtaining the necessary supplies
As you are going to need plenty of supplies, packing or otherwise, it is a good idea to start obtaining them early. If you want to make your move cheaper, look into some of the free options such as moving boxes from your local convenience stores, freecycle, or similar. You can always have your movers deliver the supplies to your home if you don't want to bother with obtaining them on your own. And if you don't know which supplies you will need for moving from Boise to San Francisco, all you need to do is get in touch with your mover and ask about them. 

Everyone from the packers to the movers were awesome! They were all very professional and showed up when they were supposed to. would definitely use them again.
Let our team put together a comprehensive moving plan for you. Complete our simple free quote form or contact us at 1-208-375-0961.