Guide for moving from Boise to Las Vegas
While relocating from Boise to Las Vegas does not fall into the lengthiest category, it is still almost a 10-hour drive. Due to this fact, the first thing that needs to be on your mind is finding a quality moving company. You will want to choose from the Idaho moving companies that have decades of experience in long distance moving jobs. However, there are a few things that you might want to do alongside the way. In this small guide, we are going to show you how to be moving from Boise to Las Vegas in two simple stages. We will also provide you with a few tips and tricks to make the relocation process even smoother.
Moving from Boise to Las Vegas in two stages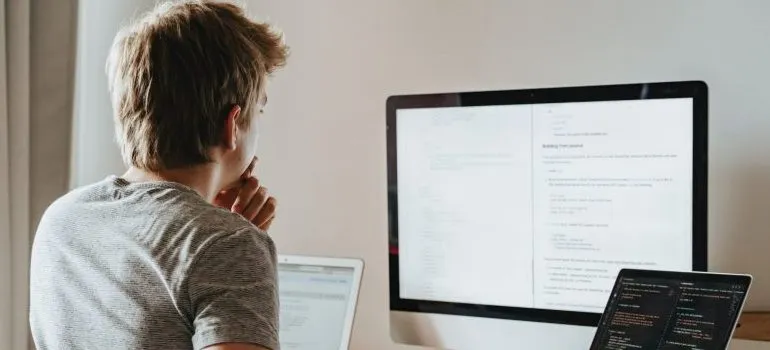 The first notion that we wish to impart is that you are going to need a lot of time. Therefore, it is advisable that you start with this process as soon as you know you will be moving. You may want to compare movers from different areas such as Caldwell moving teams, for example, in your search for the best deal for your relocation. And you may also want to set aside some free time to spend in Las Vegas prior to the relocation. But we will get to that. For now, just have in your mind that this is a process that will require quite a lot of time investment. With that in mind, let's go to the first stage.
Stage one of moving from Boise to Las Vegas: Preparation
In this stage, you are going to be doing the following two things:
Figuring out what you like about Boise
Getting to know Las Vegas
This sounds simple enough, right? But the fact of the matter is that doing these things is not actually that easy. You will need to sit down and carefully consider what it is that you can't imagine living without. What are the locations that make you smile and make you happy? You might take these for granted, we all do, it is perfectly normal. But worry not, we have prepared some statistics about each area to help you with your search.
Boise, ID – revisited
Boise is one of the best cities to live in Idaho, with a population of around 226,000 people. It features a dense suburban environment, high home prices, and below-average rent. The median home value in Idaho is around $254,000, with the median rent being just shy of $960. These facts are important as you will want to compare them to Las Vegas to get a better understanding of what you are getting into.
But before that, there is another important statistic that you need to look at. Median household income. In Boise, the average household earns a median income of around $60,000. While this may be below the national average, you have to take into account that the costs of living are also lower. And that brings us to our next point. Living expenses. While you may have calculated that you can purchase or rent a property with your current finances, you need to carefully examine the living costs as well. This is something that many people fail to do. And then they end up in an unenviable situation. Therefore, make sure that you are "up to speed" on how much money you will need to live in Las Vegas.
Las Vegas, NV – the new frontier
To start the comparison, Las Vegas is a much larger city than Boise, with a population of almost 635,000 people. The city is well known for its entertainment amenities, and its nightlife. However, that is just a part of what Las Vegas has to offer. First of all, you will be glad to hear that the housing situation is not really that dire in Las Vegas, as the median home value in Las Vegas is about $259,000, which is almost the same as in Boise. That means that you might not even have to downsize when moving. The median rent, however, is higher, and it is at around $1,100. For this reason, more than 53% of Las Vegas residents own their homes.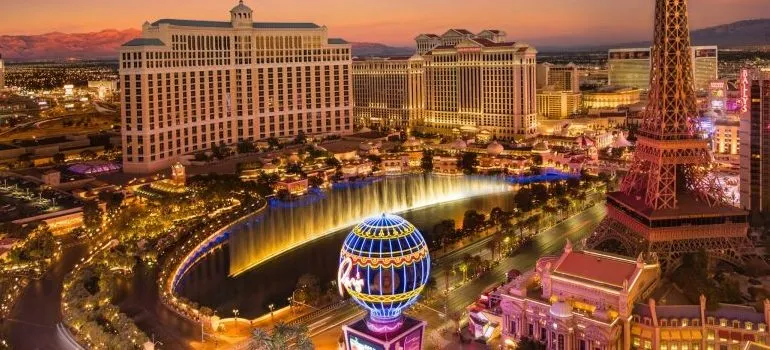 A fact that might surprise you is that the median income in Las Vegas is actually lower than in Boise, being at about $56,400. Then there's the fact that living in "The Entertainment Capital of the World" is almost 4% more expensive than in Boise. This is not a big deal, of course, but coupled with a lower median income, it can present you with a few difficulties. Of course, all of this is mitigated if you already have a high-income job.
Another thing to note is that weekends in Las Vegas can get really hectic, as the city experiences a large influx of people. That is why you might want to familiarize yourself with the benefits of moving on a weekday and plan your relocation accordingly. Speaking of relocations, it is time to go to the second stage.
Stage two of moving from Boise to Las Vegas – the relocation process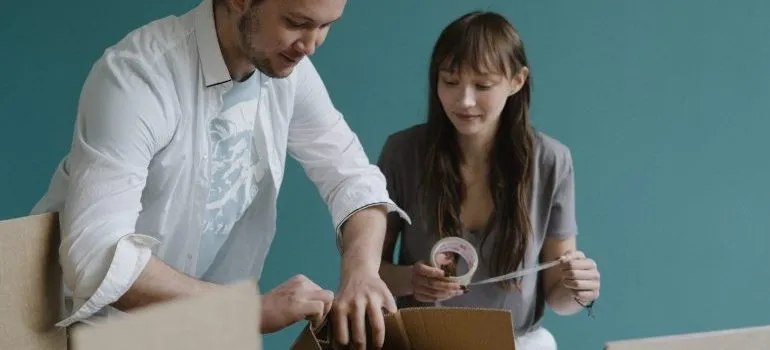 Once you've figured out the ideal neighborhood and are ready to start planning your relocation in earnest, here's what you will want to do:
Find a quality moving company
Create a moving budget
Create a moving checklist
Declutter
Obtain packing materials and supplies
Enlist some help from friends and family if required
Remember to pack an essentials bag
Consider the use of a portable storage Boise container
While the moving process is obviously more complicated than that, going through the above bullet points is pretty much the bulk of it. You can always talk to your movers if you want to find out more about the process itself, about the city of Las Vegas, or anything else that concerns your relocation. Having a quality moving company by your side when moving from Boise to Las Vegas will make everything easier.

Everyone from the packers to the movers were awesome! They were all very professional and showed up when they were supposed to. would definitely use them again.
Let our team put together a comprehensive moving plan for you. Complete our simple free quote form or contact us at 1-208-375-0961.