Guide for moving from Boise to Anchorage
Moving is never that easy. Especially if you're moving to a place that's totally different from your current city. And it's pretty much safe to say that you're likely in that exact situation if you're moving from Boise to Anchorage soon. Of course, no matter what you do, you'll need some time to adapt to Anchorage. However, properly preparing for the move can help you to start adapting to the change even before the move. Of course, that doesn't only include, planning, packing, and finding long distance movers Boise has to offer, but also researching and learning as much s possible about Anchorage. Gathering as much info as possible about your new city is bound to help you transition more easily. Plus, comparing Anchorage to Boise will aid you in understanding your future city much better. So without further ado, let's see how Anchorage stacks up to Boise.
Consider the geographical aspects of each city
When it comes to the number of residents, Boise and Anchorage are not that different. Anchorage is home to a bit more people than Boise, with about 294,000 residents compared to 226,000 that live in Boise. And in that regard, they are quite similar. However, Anchorage is significantly larger than Boise. While the area of Boise is only about 83.67 square miles, the area of Anchorage is 1,961.1 square miles. That's an insane difference.
That also means that population densities are quite different as well. The population density of Boise is 2,749 people per square mile, while the density of Anchorage is a mere 166 people per square mile. Naturally, with that kind of a difference, you can expect these cities to look and feel a lot different. In Anchorage, there isn't really any crowding. And if you're used to living in a busy city, that "empty" vibe of  Anchorage might take some getting used to.
The weather is something you should be mindful of
If Alaska is known for something, that's its harsh weather. And while Idaho is considered to be one of the colder continental states, Idaho weather is nothing compared to Anchorage. However, you'll likely get used to Anchorage climate a lot easier than, say, someone who moved from Los Angeles. Plus, you'll have great Idaho movers by your side, which means that you'll have more time to prepare yourself for that severe Anchorage weather. But just how different is Anchorage?
Well, to start with, Anchorage is much snowier than Boise. While Boise is well below the national average, Anchorage is more than two times above the national average when it comes to snowfall. Also, both summers and winters are much colder in Anchorage with summers lingering around 67°F while winters sit at about 9°F. This is much lower than Boise's summer average which is usually around 92°F and winter average which is usually around 24°F. All that said, Anchorage is pretty different from Boise weather and climate-wise. And you should be aware of that when planning a move from Boise to Anchorage.

Let's talk money and living expenses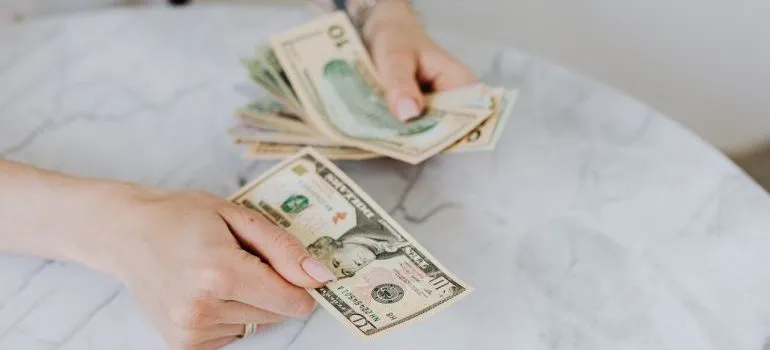 Let's put it this way – After your move to Anchorage, expect to spend more money on basic living expenses. Contrary to what it may seem, Anchorage is rather expensive. As a whole, Alaska is a lot more costly than most other US states. That means that you're much better off hiring a company for moving and freight shipping Boise has to offer than a company from Anchorage. But services are not the only area where Boise and Anchorage differ in prices. There are very few similarities, actually, if any at all. But let's check out the exact differences:
Consumer Prices in

Anchorage are

25.30%

higher

than in

Boise

B

oise rent prices

are 14.80%

higher

than Anchorage prices

Groceries are 37.09%less expensive in

Boise compared to

Anchorage

Restaurant Prices in

Boise

are 4.08%

higher

than the Anchorage restaurant prices

Transportation prices are up to 72% higher in Anchorage compared to Boise
That said, it's also perhaps important to mention that the average pay in anchorage is more than 40% higher than the average pay in Boise. But, it all pretty much evens out when you take into consideration how much more expensive living in Anchorage is.
The crime rate is worth considering when moving to Anchorage from Boise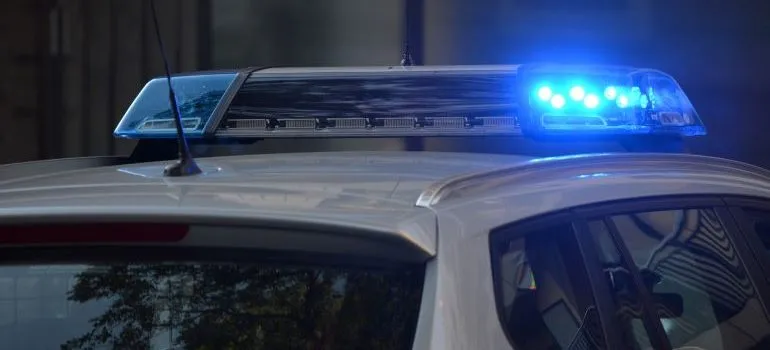 Boise is a pretty safe city. It's well below the national average when it comes to any form of crime. However, Anchorage is notorious for being crime-infested. Sadly, being more cautious is something you'll have to get used to after you move to Anchorage from Boise. Luckily, there are numerous ways to stay safe in a high-crime city. But to stay safe, you have to know what you need to protect yourself from. That's why it's very important to analyze the crime rates of the city you're moving to – in this case, Anchorage.
Assaults are the most common form of crime in Anchorage, with robberies and rapes following close behind. So if you want to stay safe you have to be very careful. We'd advise you to do more research on your own since safety is one of the most important things when moving.
It's important to be careful when moving from Boise to Anchorage
While Boise is a very lively and safe city where you can find everything you might need fr your move, like amazing movers, great storage, and quality packing supplies Boise residents recommend, Anchorage is a completely different animal. It takes a special kind of person to enjoy Anchorage. With its harsh weather and questionable safety, Anchorage is not the choice of many. That being said, moving from Boise to Anchorage might be the right step for you, personally. Who knows, you might be one of those people that fit in perfectly with Alaskans and Anchorage may be your dream home.

Everyone from the packers to the movers were awesome! They were all very professional and showed up when they were supposed to. would definitely use them again.
Let our team put together a comprehensive moving plan for you. Complete our simple free quote form or contact us at 1-208-375-0961.