Downsizing after retirement – how and why
After working hard for decades, you are finally at a point where you can relax and spend your days doing what you love. However, most people start having the same thought after going into retirement, and that's whether they should keep living in the same home. Most likely, you are living in a large home where your kids were born and where you have made a lot of precious memories. Now that you are experiencing an empty nest syndrome, you are probably wondering whether downsizing after retirement is the way to go. At Peasley Moving & Storage, we have worked with a number of people who decided to move after retirement. That's why we feel competent to help you make this decision that's going to change your life for the better. Soon enough, you'll be browsing for the best Idaho moving companies at the moment.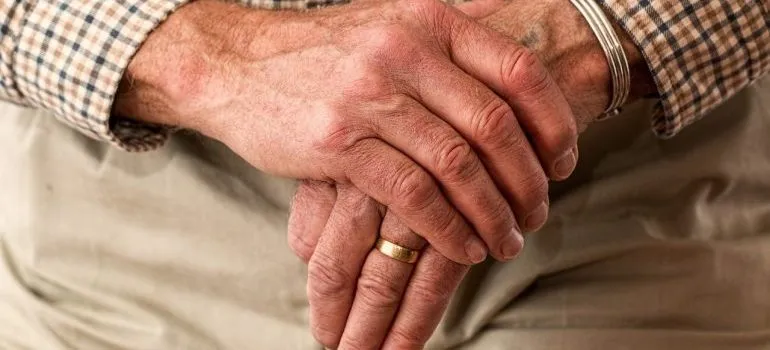 Why is downsizing after retirement a good idea?
It's completely understandable that you might struggle to make a final decision. After all, people are emotional beings and, right now, you have all sorts of emotions tying you to your current home. And it certainly seems like we get more emotional as we age. However, the years that come after retirement might be accompanied by certain health concerns and problems. That's why you might not have the luxury of continuing to live in a two-story house. There are many reasons why you should downsize after retirement, including:
You'll be able to travel more, as a big house also comes with a lot of costs and expenses. 
Less-stressful life is on the horizon after moving into a smaller house after retirement. 
You'll have less upkeep to worry about, as it's much easier to take care of a smaller house. 
In other words, you'll be able to have a much simpler life by moving into a smaller home after retirement. That's why you shouldn't waste a minute longer, but go and look for the perfect home to move into, as well as heated storage Boise in which to put your extra items, and be on your way to a brand new and exciting life. That's what this upcoming process should be – an adventure.
How to downsize after retirement?
Relocation is difficult at any age. However, it seems to be the most difficult for our senior citizens. Once you get to a certain age, you might not have enough strength and energy to carry heavy moving boxes Boise, so you might be inclined to seek some assistance. That's why the first thing you need to do is look into reliable senior movers in your area. Any relocation could benefit from professional movers, but there are some relocation types where movers are of utmost importance. Senior relocation is one of them.
Purge your belongings
Obviously, you aren't going to be able to relocate all of your belongings to the new address. You can always put the extra items in a storage unit or you can declutter your household and purge all of those unnecessary belongings. Decluttering can be a boring and tedious task, but it can't be avoided at times. Once you decide what goes and what stays, you can donate or throw away your items. Moreover, you can go the extra mile and organize a yard sale that's going to help you save some money during relocation. With all the expenses that await in the upcoming period, you can certainly use every extra dollar you can get.
Take your time when moving
Unless you are forced to have a last-minute move, you shouldn't rush any of the many moving tasks. Insufficient planning and the lack of time aren't going to bring anything good. Besides, since you are in retirement and you have all the time in the world for yourself, there is no reason to rush your move in any way, shape, or form. Start with moving preparations eight weeks before the moving day. You can create a moving checklist and start tackling the tasks you have put on the list. As always, one of the biggest tasks that await will be packing.
You can start to pack your property as soon as you decide what goes in the new house. Of course, you can always hire local movers in Boise and opt for professional packing services if you find it easier for them to handle your belongings. But if you decide to pack your belongings by yourself or with the help of your family members, it's wise to start packing two months before the moving day. Start with the items you use the least and work your way up to the essential everyday items. That is definitely a good recipe for success.
Throw a farewell retirement party when downsizing after retirement
Not everything will be about the execution of moving tasks. There is no reason to get so wrapped up in your duties that you forget to have one last hurrah in your current house. Throwing a farewell party when downsizing after retirement is a great idea, as it's going to allow you to say goodbye to your home of many decades. Don't let the word party fool you. All you have to do is gather some of your neighbors, friends, and family members, order some good food and start reminiscing about all the wonderful moments you've spent in your home.
Right now, downsizing after retirement might seem like a very intimidating process. After all, going through a residential relocation in Boise is never easy, no matter your age. But with all the wonderful things and opportunities that await after relocating into a smaller home, there's no reason to keep putting off this possibility. With a new home come new neighbors and a new surrounding, all of which ought to be a positive thing.

Everyone from the packers to the movers were awesome! They were all very professional and showed up when they were supposed to. would definitely use them again.
Let our team put together a comprehensive moving plan for you. Complete our simple free quote form or contact us at 1-208-375-0961.