Common obstacles for moving after college
The period of life between adolescence and full adulthood is a difficult time for many. In addition to transitioning from school and searching for a job, young adults also have to deal with finding a place to live and moving there. Some of them will go back home to live with their parents again, and some of them will find their place to live. Both will have some difficulties. The search for an apartment and moving is not easy after college. Our movers Boise will make moving easier with their expertise, but there are some obstacles to moving after college. We will try to explain what these obstacles are so that you can be ready for what awaits you.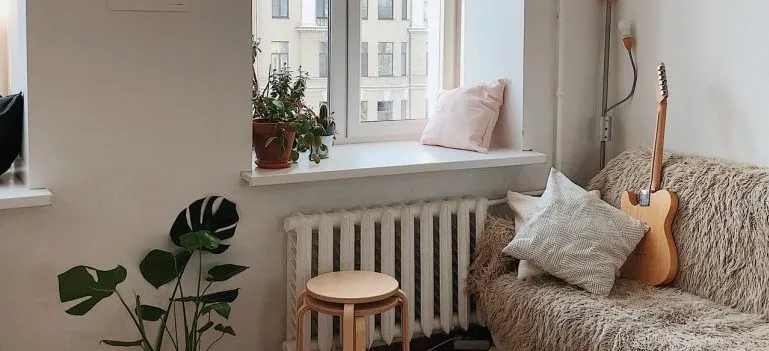 Returning to the parents' house after college
The natural challenges of transitioning to a new life are combined with the challenges of moving and searching for one's apartment may be too much for the individual. Sometimes it is necessary to go back to your parent's house because you are still looking for a job. More and more people are graduating from college and it happens that it is difficult to find a job in the profession. That is one of the obstacles to moving after college.
Logically, you can't look for your apartment and live alone when you don't have a job to pay rent. That's why moving with your parents is a great idea until you find a job. Living in a comfortable atmosphere with the family is not so bad. However, some students are troubled by a guilty conscience because of this.
What to do with all the stuff?
After moving, you have things that are in your parents' house, but also things that were with you. It is now a larger quantity of things for which there is probably not enough space in the house. You probably have some furniture to bring but you don't have room for it. Then it's a great idea to look for temperature-controlled storage Boise. That way, you will keep your furniture or some other valuables in the storage until you rent an apartment, or at least until you find a job. Some things are simply not for adult life, so you can sell them or give them to someone.
Lifestyle change is one of the obstacles to moving after college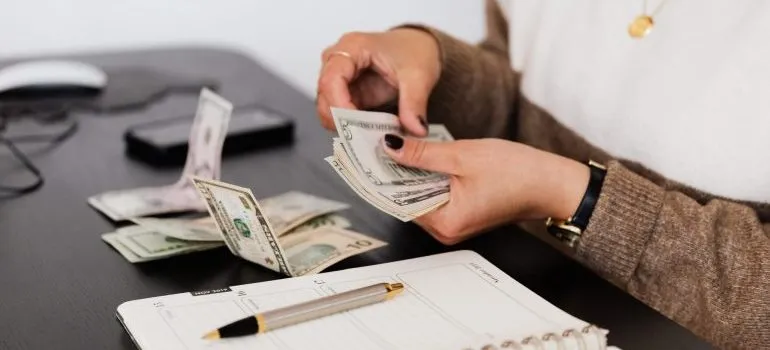 Lifestyle change is not always easy. Until yesterday, you were a student who goes to lectures and parties, but today you are already a serious young person who needs to look for a job and an apartment for the first time. The whole situation can be stressful and cause some students anxiety. To make it easier for yourself, be prepared that not everything will be easy. With a moving company, you will be able to make one part of the process easier for yourself. They will arrange transfers quickly and easily, and they will also bring storage pods Boise. This way you will be able to pack yourself and know that your belongings are safe and protected from damage.
Financial pressures
If you didn't get a job right after college it's not the end of the world. With a little effort, you will quickly find what you are looking for and work as you wish. Since there are no more parents to give you money, the financial pressures are greater. All the cost of living is on your back. Such as paying for an apartment, moving, ordinary living expenses, etc. And in addition to all that, you also have a student loan that you need to pay. You can try to find a job online. It is time to realize that you are no longer in college and to try to adjust to it.
The balance between work and life
Student life is fun. All you have to do is have fun and go to lectures and study. However, life after college ceases to be fun. Expect your many "adult" commitments as well as all expenses. For some, it is too much and anxiety flares up. You need to look for a job or if you have found one to work. It will take you a long time to get used to the balance between work and other responsibilities. But if you prepare in time for the obstacles to moving after college, it will be easier for you to cope and overcome them.
Finding an apartment on the budget is a common obstacle for moving after college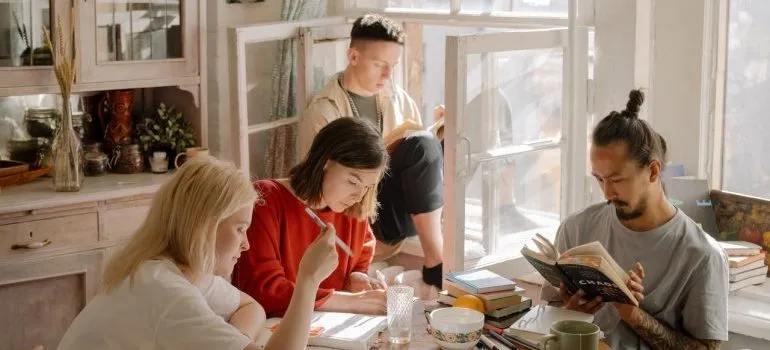 If you are one of the lucky ones who found a dream job right after college, it's time to look for your apartment. The search for an apartment is not easy with a small budget. There are a few things that can help you overcome these obstacles to moving after college.
Choose smaller apartments – No one after college has a big budget. So for a start, come to terms with living in a small apartment.
Accept the worse part of the city -Everyone has a part of the city where they would like to live. However, if you are on a budget, you must agree to a compromise and accept an apartment in another part of the city.
Look for a roommate – Living with roommates is not easy, but it can significantly help you save money on rent and bills. So for a start, choose an apartment with roommates.
Hiring reliable movers can help with obstacles for moving after college
Some obstacles to moving after college can be easily overcome just by hiring proven movers. They will know how to pack your things for moving, they can help you with packing and storing things and transporting them to storage or your new apartment. That's why you should research movers before hiring them. Experienced workers will do everything for you and you will not have to think about moving. With a little effort, moving after college can be easy and simple. Good luck with the move!

Everyone from the packers to the movers were awesome! They were all very professional and showed up when they were supposed to. would definitely use them again.
Let our team put together a comprehensive moving plan for you. Complete our simple free quote form or contact us at 1-208-375-0961.