Common mistakes when renting a commercial warehouse
Relocating your business carries with it certain responsibilities. None greater than having to store expensive equipment. Depending on where you're relocating your business to, you might find yourself in a world of trouble if you're not careful. It's not a good idea to try to transport everything all at once. Furthermore, if you're relocating your business across long distances, it can be downright impossible to achieve it in one trip. However much you'd like to get it over with, patience is necessary in such cases. Therefore, most smart entrepreneurs rely on commercial storage units. That way, they don't have to put extra pressure on themselves. Contacting reliable service providers like Peasley Moving & Storage to help you relocate is always a good decision. However, you should be aware of some common mistakes when renting a commercial warehouse. You don't want to leave anything to chance.
Apply your business savvy to your current predicament
Renting storage units is a common practice today, for both residential and commercial relocation. The difference exists and the fact is that you need to be more responsible when it comes to renting a commercial warehouse. After all, you're trusting the company's materials to someone else. One misstep and a lot can go wrong. Therefore, it's important for you to be informed about all the problems that can sometimes occur when renting commercial warehouse.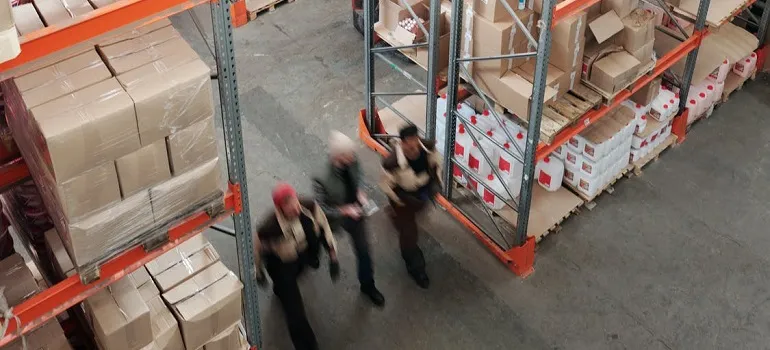 Common mistakes when renting a commercial warehouse are not that hard to spot
Applying your business savvy is more crucial now than ever. You should look at this as an opportunity to cooperate with another service provider and learn from the experience. Most common mistakes people make when hiring industrial storage services to include:
neglecting the importance of the location of the storage unit
bargaining and making compromises when it comes to the matter of price
forgetting the importance of preparing items for storage
not paying attention to the organization within the warehouse
Location is important, but not crucial
Choosing a warehouse that has a good location is important. Depending on your needs, the location can be more or less crucial to the entire endeavour. If you're not planning to frequent the facility once you drop off your office equipment, it's okay to choose a location that's out of the way. Furthermore, if you're relocating your office far away, it would be nice for the storage facility to be near the main road. However, if you're planning on visiting your unit often, then it's extremely for the storage unit to be in a location that's as convenient as possible.
The matter of price
Price is important, there are no two ways about it. However, it's always better to be safe than sorry. Relocating business itself can, and in all likelihood will be, rather pricy. Hiring long distance moving companies Boise has to offer, for example, can actually be the smartest way to reduce unnecessary relocation costs that may arise. Commercial relocation especially requires a lot of attention and resources. Your entire business could suffer if you make a mistake when relocating your office. That's why storage services are so useful during these times.
Common mistakes when renting a commercial warehouse concern the price value more than anything
Even if you do end up paying more, in the end, it is a smart idea to pay more upfront. There's a lot hanging on your decision and you shouldn't be cutting corners in this case. Furthermore, you can always ask for an online quote from more than one company. Those are usually free and serve the purpose of informing you about the approximate value of the service you require.
Double-check everything
Once you leave your belongings in a storage unit, they could stay there for longer than you intended initially. If your office can do without that equipment for a month or two, you need to be vigilant. Make sure you use appropriate covers and boxes. You don't want to leave anything to chance. Of course, a reliable storage unit is one that's completely pest-free. However, you want to be absolutely sure your belongings are safe there. Therefore, you should prepare your items for storage as best as you can. There are also certain items that shouldn't be put in storage.
Your skills will be tested
Learn all about the layout of your storage space. You should be able to find everything you need at a moment's notice. Therefore, you should pay close attention during the storing process. It's important that you learn where everything goes in case you need it soon. Furthermore, your boxes and container should be labeled to avoid any confusion.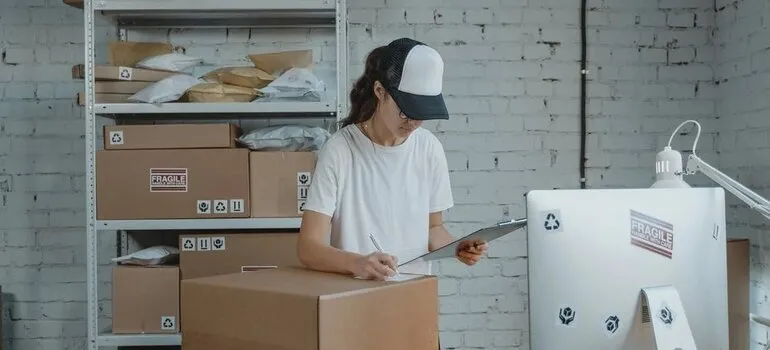 Mistakes when renting a commercial warehouse can be obvious yet unavoidable
Even the best of us make mistakes. You should, therefore, make a point of protecting your items in case anything happens. If it was about your own personal belongings, you could afford yourself the luxury of taking risks if you wanted to. However, there's a lot hanging on this. Damaged goods can lead to problems. In order to avoid that, you should definitely choose your storage provider wisely.
We are ready when you are
Now that you know what common mistakes when renting a commercial warehouse are, you should do your best to avoid them. Don't count your pennies and rely on a good moving company with a spotless reputation to help you. Learn all about where your items are stored and label each box clearly. And remember, the location of the storage unit itself is only important if you need to make regular visits there. Otherwise, you can choose a warehouse that's out of your way without a second thought.

Everyone from the packers to the movers were awesome! They were all very professional and showed up when they were supposed to. would definitely use them again.
Let our team put together a comprehensive moving plan for you. Complete our simple free quote form or contact us at 1-208-375-0961.