Can moving make you happier?
What makes us happy? While it may seem like a straightforward question with a simple answer, a lot of us are unsure of what will truly make us happier. Is it the promotion that will make us happier, finally going on a dream vacation, or even getting married? None of these guarantee happiness. Even though that may seem gloomy, don't worry. Being among the best Idaho moving companies, we often help people who are moving in search of happiness. That is precisely what makes us qualified to answer the age-old question – can moving make you happier? As you may expect, the answer isn't that straightforward. However, with this article, we will give you everything you need so that you can answer that question for yourself.
The science of happiness
It's no secret that where you live matters. However, how much is it accurate to say that moving can make you happier? Well, according to science, three main factors determine the level of happiness we experience throughout our lives. The first factor that affects everything in our lives, including happiness, is, of course, genetics. According to the World Happiness Report, around 40% of our happiness is influenced by genetic factors. The second factor that determines how happy we are are environmental factors, and the third is how we choose to spend our time.
Of course, the science behind happiness, while new, suggest these three factors as the main ones determining our happiness. However, it is essential to underline that these factors are not isolated and give only a predisposition that may or may not be the determining and underlying cause of your happiness. Be that as it may, science can give us invaluable insight into what makes human beings happiest.
If you want to be happy, you should stop trying to be happy
As we said, how happy we are is determined by a variety of factors and their interaction. Since genetics is not something we can change, if you want to influence your overall happiness, you can rely on changing either your environment or the way you spend your time.
Now let's get frank if the underlying cause of your lack of happiness is because of these two factors, then changing them can, in turn, affect how happy you are. So, in that case, the question of whether moving can make you happier is quickly answered. If your surroundings are what is causing your unhappiness in any way, then yes, moving can make you happier. If that is the case for you, you can rely on our expert moving services Boise ID recommend to help you in reaching your happy place. But, of course, the reality is seldom that simple. On the contrary, scientists explain the more you try to be happy, the less likely you are to achieve it.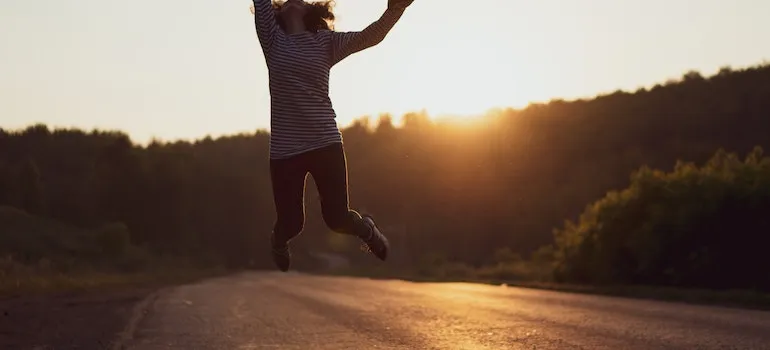 Even if you are sure that moving will make you happier, we recommend answering a couple of questions from this article first:
 Are you moving simply because you need a change of scenery?
Are you moving because your needs and lifestyle require it?
Can moving make you happier if what you are looking for is financial freedom?
These are not the only questions we will try to ask so that we may together find an answer you are looking for to the main question – can moving make you more satisfied?
Finding a place that will make you happier
Being happy is influenced, as we have established, by a variety of factors. Since the environment is one of the most critical factors, we will look over how knowing and recognizing the reasons for moving can help you answer the question if moving will make you happier. Let's start off by saying that moving is a stressful process. And because it is stressful, it does not surprise that researchers found that people who recently moved are usually less happy on average.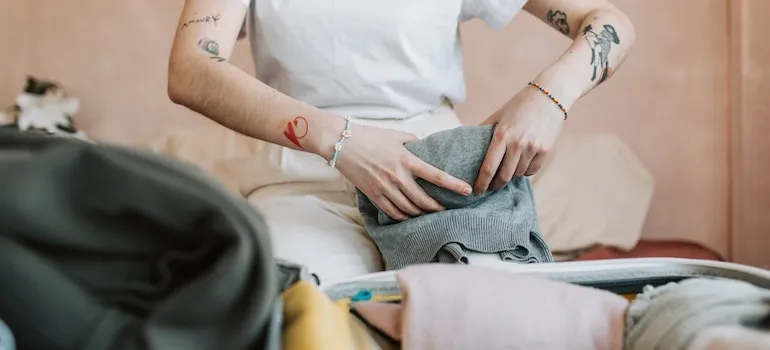 As our long distance movers Boise trusts can confirm, moving somewhere far away from your home will, without a doubt, affect your mood. Losing a sense of routine and meaningful connections to people you know can result in lowered happiness. Even if it's only for a brief period of time.
But all of this is something that is entirely in your control. Most people can quickly form new relationships and routines and, in essence, set roots in a place they moved in. If you can successfully form roots in a new environment, then you don't need to wonder can moving make you happier; it can.
Moving for a job
If you are moving because of a job, it is hard to say that it will make you happier. Firstly, let's start off by saying that most people who are forced to move because of their corporate jobs rarely find moving to be a pleasant experience, even if they have the best Boise residential movers by their side. This is because when moving is something that is not your choice exclusively, it's hard not to feel like you are forced to live in this new, unfamiliar city. If you are moving for your dream job, on the other hand, moving will likely make you happier. However, in that case, your happiness depends on your job rather than the move itself.
For people who are pursuing their entrepreneurial dreams, moving can also be a way to make themselves happiest. Firstly, it's a situation similar to the one we just mentioned. Moving for a dream job, especially when that job entails you being your own boss, has a high probability of making you happy.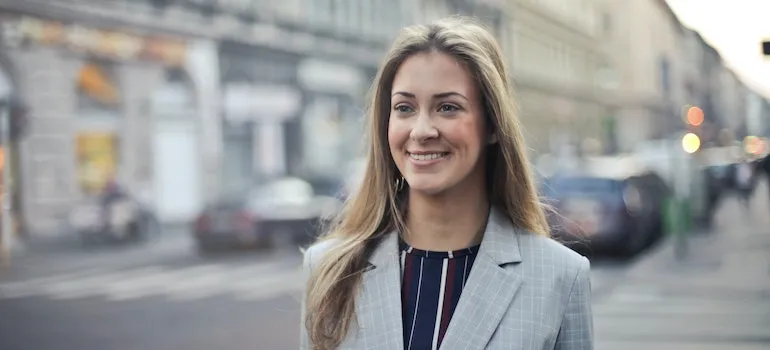 Not only that but your happiness will most likely be tied to the success of your business. In that case, to make sure that moving will make you happier, you will have to answer one simple question – can moving increase the chances or even guarantee that my business will be successful? If the answer is a straight-up yes, then all you have to do is contact our commercial movers in Boise and schedule your moving day.
The environment you are moving to will determine your happiness
Since environmental factors account for most happiness levels, before deciding on moving, you should research. Knowledge is key to making any decision. Because of that, you should compare your current living space with the dream city you are hoping to move to. identify critical environmental factors that you think you are lacking. That can be anything. If what you need to be happy are sandy beaches and warm weather, then moving to Hawaii will likely make you happier.
However, never forget to include other vital factors. As we said, financial stability and interpersonal relationships play a big role in overall happiness. So if you do decide to move, make sure that you have a plan for establishing a source of income (if needed) and a plan for making new friends.
Remember that climate, landscape, and friends play the most important part in how happy you will be in one place. However, if you find that the way you spend your free time is what impacts your overall happiness, then you're in luck. You are one of those people that can thrive almost anywhere. The main thing is to pinpoint what makes you happier and see how moving can fit into that equation.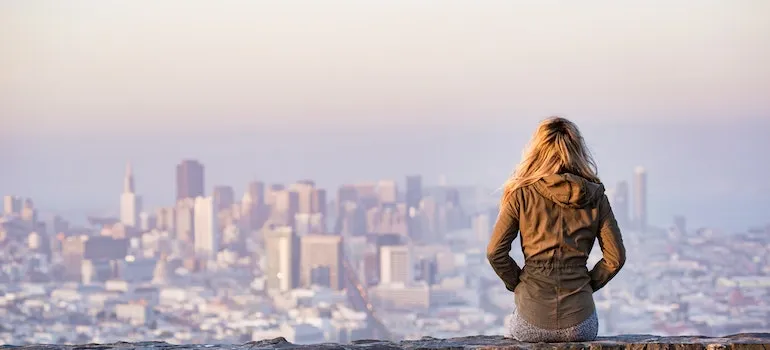 Moving does not have to permanent
Changing your address, even temporarily, does count as relocation. many people move and change their address with a plan of returning home after a period of time. Students are the best example of this. They move to pursue education or internships. Two reasons make these types of relocations especially interesting. First, it frames moving as a means to an end. Students don't move just for the change of scenery. They move because it will allow them to reach a specific academic goal. That's when moving becomes an instrument for achieving more happiness. Secondly, it stresses the importance of getting out of your comfort zone. When we leave our comfort zone, it's when we learn and grow as people. And that doesn't have to mean permanently moving somewhere.
Moving abroad for a volunteering experience or for an internship can make you happier. Of course, there is no guaranteed happiness at the end of that trip. Be that as it may, moving, even for a shorter period of time, is essential to gaining new experiences, meeting more people, and learning about different cultures, and all of that can make you happier. It can make you an overall balanced person. If you view moving as something that you can try with no commitments, it's much easier to understand what will and what won't make you happier.
Can moving to Idaho make you happier?
According to World Population in Review rankings for the happiest states in the US, Idaho is the ninth happiest state. Of course, as we may all assume, Hawaii is the state with the highest ranking, with an overall 69.58 happiness score. But what does this score mean for Idaho, and what indicators were considered when making this list? To make a concise list of the happiest states, researchers used a total of 31 indicators that included everything from the rate of adult depression and job security to quality of life, and other indicators. Each of these 31 indicators was ranked on a scale of 1 to 100, and an average of all those indicators gave a final happiness score of each state.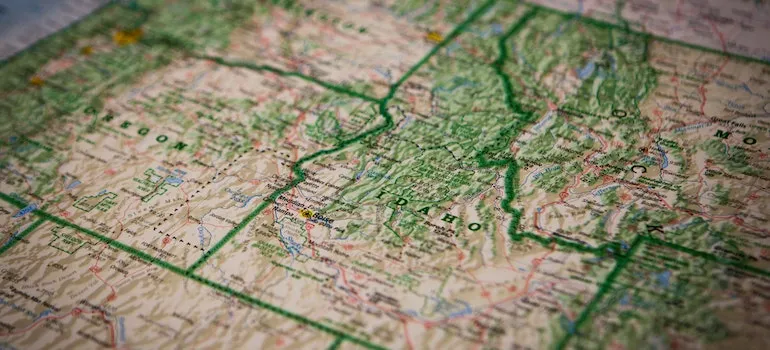 But what makes Idaho one of the happiest states? As interstate movers Boise locals rely on can attest to, Idaho is known for excellent community life. As we all know, interpersonal relationships play a big part in overall happiness, and moving to Idaho may provide you with a sense of community. When it comes to work, according to this list, Idaho is also second-ranked in terms of work environment, which included workplace happiness.
Living in Idaho
As Idaho is one of the largest states, it is natural to assume that it has a large population. With just over a million residents, the Gem State isn't densely populated. However, in 2015 alone, Idaho international movers helped over 75 thousand new residents move in. With that high migration rate, it seems logical to presume that moving to Idaho is a good idea. Idaho has so much to offer besides the beautiful scenery. It was named one of the best states for the middle class and the best state for homeownership. Idaho got this place primarily due to the high ownership rate of 71% and the highest middle-class job growth. Not only that, but from 2015 to 2019, this state had a significant rise in median household income. In fact, in 2021, the median household income reached almost $70 000.
Is moving what will make you happier?
If this article helped you in answering the question from the beginning – can moving make you happier, then our job is almost done. We are always happy to assist all our clients. We can help with invaluable advice through short articles or with moving and storage services. If you believe that moving can make you more content, you can contact us to schedule your relocation with movers you can trust. After all, why not start your journey to happiness with one of the best moving crews there are?

Everyone from the packers to the movers were awesome! They were all very professional and showed up when they were supposed to. would definitely use them again.
Let our team put together a comprehensive moving plan for you. Complete our simple free quote form or contact us at 1-208-375-0961.