The benefits of self storage while renovating
Renovating a home is always a step in the right direction. It allows you to adapt your living space to your unique needs – to give it a personal touch and let it reflect who you are. To truly make it your own. As such, the process is extremely rewarding. However, it's also messy and, if you don't take the right approach, it can become risky and take a lot longer than anticipated. Fortunately, you can counter this problem when you opt for self storage Boise solutions. This simple, low-effort choice can impact virtually every aspect of the process. So, let's see what are the benefits of self storage while renovating and how you can use them to make the job cleaner, safer, and more efficient.
Keeps your belongings safe from damage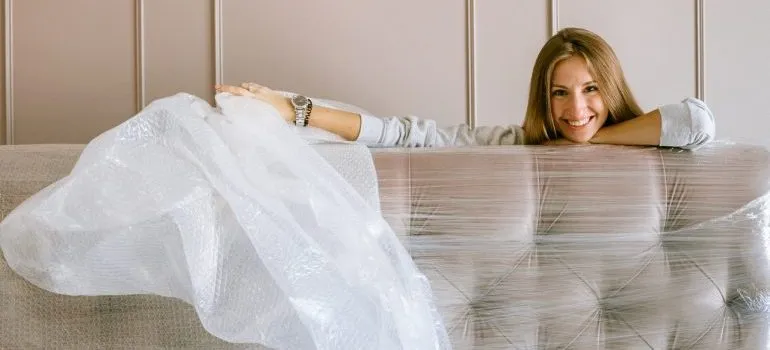 As we already said, renovation is a messy process. Almost every part of it involves dust, dirt, debris, or splatter of some kind. Granted, contractors are, in general, conscientious about it and do their best to prevent damage. Still, accidents happen. Paint splatters, buckets get knocked over, heavy tools get dropped. And, in the blink of an eye, your favorite sofa is ruined. Rustic armoire gets scratched. That glass coffee table gets broken. Although contractors will pay for the damage, they can't compensate for the emotional value. But, a combination of self storage and moving services Boise ID movers provide can prevent all this from happening. After all, if your belongings are at a secure location, there's no way anything bad can befall them.
Puts your mind at ease
Once the renovation starts, there will be a fiesta in your home – every single day. The thing is, there's a lot of people involved in the renovation process. From workers to technicians, to craftsmen, and more. Some of them you'll meet in person while you check in on their progress. Maybe even all of them. But the fact remains: these people are strangers. And they'll parade through your home for days on end.
Of course, if you chose a reputable contractor, you can expect them to have a network of vetted, reliable subcontractors. Still, having strangers in your home can create an overwhelming sense of unease. One of the biggest benefits of self storage while renovating is that it alleviates this feeling. With it, you'll always know your belongings are safe and away from prying eyes.
Speeds up the entire process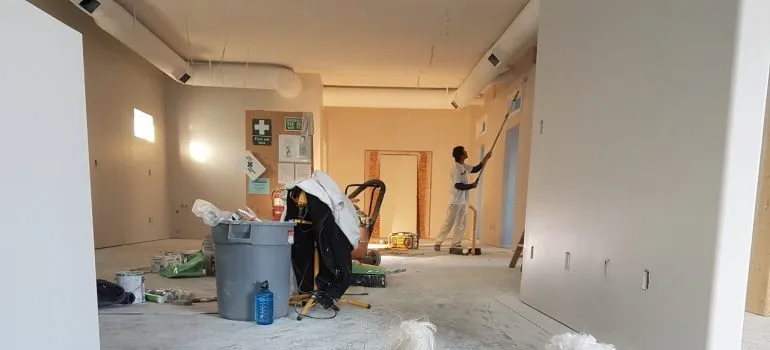 Your workers will need a lot of space to operate at peak efficiency. They need to move freely, without tripping over things or tippy-toeing around, scared to damage something. Furthermore, renovation, like any other construction work, demands a variety of tools and materials. A lot of them, for that matter. Having to walk to the front yard or their truck to pick them up is more than an inconvenience. It's wasted time. And – it accumulates, the longer the work goes on. But, with something as simple as self storage, you're countering all the above. You're creating a work environment that emphasizes speed, without sacrificing quality or risking safety. An ideal scenario, for both you and your workers.
Declutter to increase the benefits of self storage while renovating even more
When you decide to use self storage during renovation, you inadvertently create another amazing opportunity to further improve your living space. Preparing your belongings for storing takes a bit of time and effort. You have to:
Empty every drawer, cupboard, and locker;
Separate everything into piles;
Take inventory (optional, but recommended);
Find the best packing supplies Boise can offer;
Pack everything as safely as possible.
Now, this process is already extensive enough. Still, it pays to squeeze decluttering in there. And, yes – it will take some extra engagement. But, in the long run, you only stand to gain. Decluttering allows you to:
Save money when moving your items to storage. If you're hiring movers, they'll charge you less for lighter cargo. And, if you DIY, you can rent a smaller truck to transport your belongings;
Rent a smaller storage unit, thus avoiding unnecessary expense;
Buy and use less packing materials;
Boost your renovation budget by selling excess items;
Settle in faster after renovation, because you'll have less stuff to haul and unpack.
As you can see, most of the benefits go toward saving money. Since renovating isn't exactly cheap, every little bit helps. Especially when you know these numbers can add up to quite the pretty penny.
Make your place reflect your style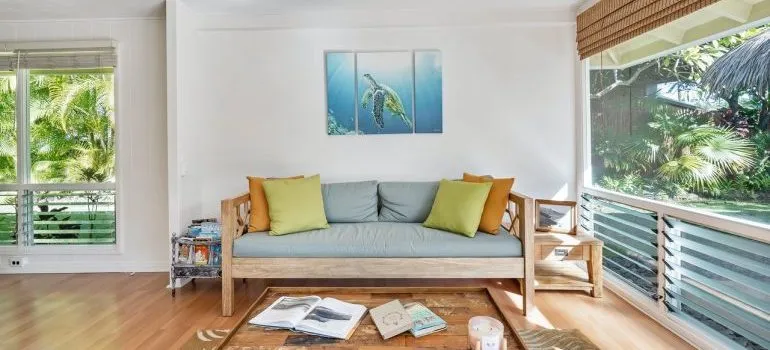 We already mentioned that using self storage can help you settle in faster if you combine it with decluttering. However, it lets you do more than re-stage the furniture. It allows you to completely reimagine the space. With all your belongings in storage, you have a blank canvas to work with. You can take out furnishings, one by one, to gradually expand upon your vision of a perfect home. You can try out new layouts and combinations to make your place your own.
Self storage is excellent as a contingency
You can be the god of planning and organization. You can hire the absolute best contractors money can buy. Yet, you still cannot predict, with 100% certainty, if the job will be done on time. Renovation is a complex process. Complications can occur, through no fault of your own or your contractors. In most cases, this means work will take additional time. And the last thing you want is to keep your belongings in a work environment for a prolonged period. So, drawing upon the first three points, you should have a safe place for your items. After all – better safe, than sorry.
Research to ensure the safety of your belongings
As you can see, there are many benefits of self storage while renovating. However, the only way to reap them all is by opting for the right facilities. So, here's our last piece of advice. Don't settle for the first company you find. Instead, do a bit of research and contact reputable movers that offer high-quality and secure storage. After all, when you have the right people by your side, every undertaking becomes a lot easier.

Everyone from the packers to the movers were awesome! They were all very professional and showed up when they were supposed to. would definitely use them again.
Let our team put together a comprehensive moving plan for you. Complete our simple free quote form or contact us at 1-208-375-0961.