The benefits of living in Meridian ID
There aren't many people who had seen Meridian at its early days that believed it would become what it is today – one of the fastest developing areas in Idaho. However, what started out as a small community is now a developed city with over 100,000 residents. We here at Peasley Moving and Storage Boise have witnessed a growth in the population of Meridian first-hand, and we have certainly relocated our fair share of households and companies to this area. That puts us in a position where we can list some of the biggest benefits of living in Meridian ID that we know have contributed to its popularity. You don't have to take our word for it – visit Meridian and you will see what we are talking about.
Meridian is one of the most family-friendly cities in America
If you have created a family that is by far the most important thing in your life, then you will want to provide it with the best of the best. Life in some of the most family-friendly cities in America will allow your family to live in a peaceful environment that is going to provide your kids with the best start in life. So if you are looking for such a place, and you would like it to be in Idaho, we suggest you get in touch with the best moving companies Meridian has to offer and move to this amazing area.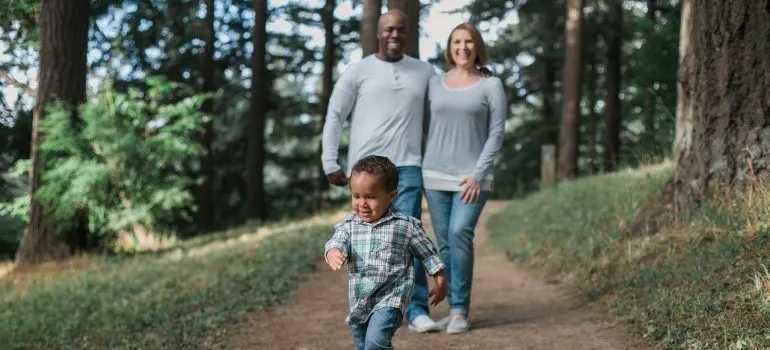 There are many reasons why Meridian ranks as one of the most family-friendly cities in the States. A stimulating environment and kind-hearted people are only one of the numerous advantages that Meridian offers. However, the thing that makes this friendly city a perfect environment for kids is the low crime rates. The safety of your kids and family is always your number one priority.
Small-town charm and big-city amenities
Meridian is the third-largest city in Idaho, making it a metropolitan area. However, Meridian has managed to do something that many other cities have failed to do. It retained its small-town charm. That's why we like to say that the best of both worlds meets here. With many amenities and entertainment venues, Meridian will give you everything that a big city will. But it will also provide you with the calmness and warmth that is so typical for smaller communities. So if you are currently located in Eagle (or some other nearby city) and yet you wish to live in a perfect mixture of two worlds, consider hiring movers Eagle ID and relocating to this amazing area. Happiness most likely awaits in this rapidly growing area.
One of the biggest benefits of Meridian ID is its proximity to Boise
There's no denying that Boise is a fascinating city. Nobody knows that better than our local movers in Boise, as we have first-hand experience of the impressions the city leaves on people. However, not everyone finds their footing in a big metropolis. Then again, it certainly feels nice to indulge in all the things a big city can offer every once in a while. If you wish to be able to visit Boise on a frequent basis without having to live in it, then Meridian will be the perfect choice for you.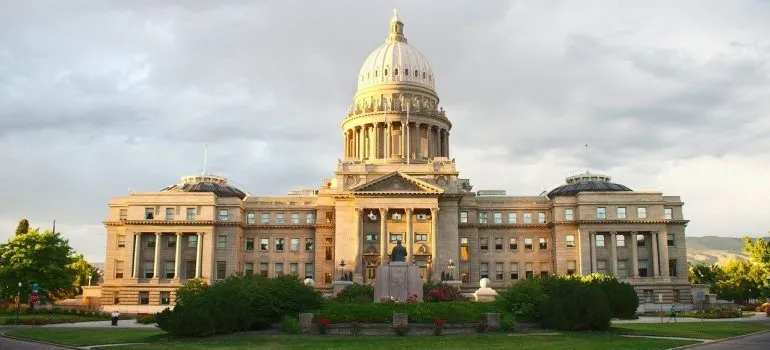 As the capital of this state, Boise, ID has a lot to offer to its visitors. Of course, we are firm believers that living in Boise can never be a wrong decision. It all depends on what you like and want out of the area you inhabit.
Weather simply made for outdoor activities
Can you think of anything nicer than a Sunday afternoon spent with your family in the great outdoors? If that's how you imagine your perfect weekend, then you will love living in Meridian. One of the biggest pros of Meridian, ID is the fact that it is conveniently located to places where you can partake in all types of activities. From skiing in the winter to fishing in the summer, Meridian's position and weather will make it easy to do what you love most. In fact, when listing all the benefits of living in Idaho, its weather usually takes up a spot that is high up on the list.
Affordable cost of living is one of the main benefits of living in Meridian ID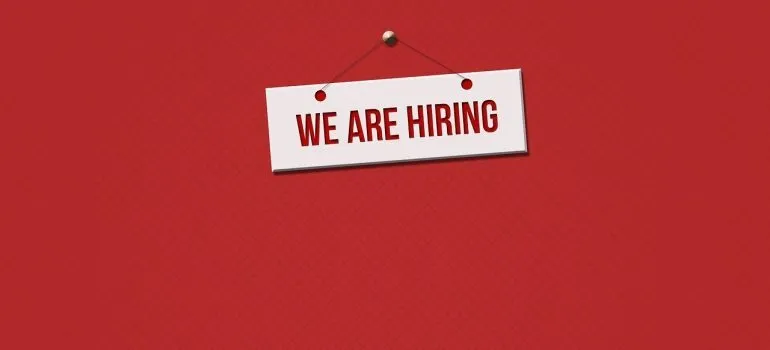 For people that are currently living in a metropolitan area and are struggling to make ends meet, this will come as a piece of good news. Namely, Meridian is a city that offers a plethora of employment opportunities. Likewise, it provides an affordable cost of living. If you are someone with a family (or just a single person trying to make it in this world), then you are definitely going to need to live in a place with affordable prices. With an unemployment rate of 4.8 percent, it's clear that Meridian will provide you with the best chances of success. So much so that you ought to hire residential movers in Idaho to help you move to this wonderful location.
Will you love living in Meridian?
It's hard to say. The fact is that there are many benefits of living in Meridian ID. All of them point to you loving your life in this location. However, the only way to be 100% certain of this is by taking a leap of faith. That means moving to this city and hoping for the best. Of course, there's always the option of visiting the city for a longer period of time and assessing how much fun you will have. But if you think that a beautiful, perspective and vibrant city will be the right place for you, then you shouldn't look any further. Meridian has everything you and your family will ever need.

Everyone from the packers to the movers were awesome! They were all very professional and showed up when they were supposed to. would definitely use them again.
Let our team put together a comprehensive moving plan for you. Complete our simple free quote form or contact us at 1-208-375-0961.