A Look at Treasure Valley's Friendly Communities
Today, the Treasure Valley, located in southwestern Idaho, is a rapidly growing area with a vibrant community spirit. The region is known for its breathtaking landscapes, outdoor recreational opportunities, and strong economy. These factors are attracting people from all over the country. However, what truly sets Treasure Valley apart is its friendly communities. Join Peasley Moving & Storage Boise on a virtual tour and take a look at Treasure Valley's friendly communities! Who better to guide you than the team of experienced local movers?
How Much Do You Know About Treasure Valley?
Treasure Valley is a region located in southwestern Idaho. It encompasses several counties including Ada, Canyon, Gem, Payette, and Washington. The region is home to a diverse array of landscapes, from rolling hills and fertile farmland to breathtaking mountain ranges and scenic rivers. One of Treasure Valley's defining characteristics is its small-town vibe. Locals tend to know each other by name and there is a strong sense of community. This is reflected in the region's friendly neighborhoods, where residents often come together for events and support each other through good times and bad.
Despite its small-town feel, Treasure Valley is rapidly growing and boasts a strong economy, making it an attractive destination for businesses and job seekers alike. The region also offers a plethora of outdoor recreational opportunities. This includes hiking, fishing, skiing, and more. All in all, Treasure Valley is a unique and special place that offers something for everyone.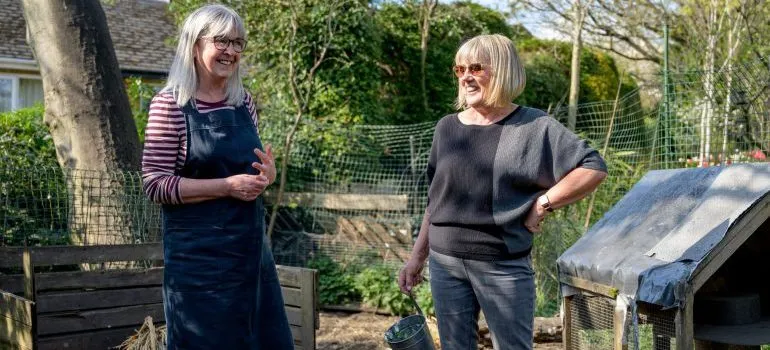 History of Treasure Valley
Treasure Valley has a rich history that dates back to the Native American tribes. They first inhabited the area, including the Shoshone-Bannock, Nez Perce, and Shoshone-Paiute. In the mid-1800s, gold was discovered in the Boise Basin, leading to a rush of settlers and the establishment of towns such as Boise and Idaho City.
In the early 1900s, agriculture became a major industry in the region, with farmers producing crops such as potatoes, sugar beets, and onions. The construction of irrigation systems and the establishment of the Idaho-Oregon Fruit Growers Association further solidified the region's agricultural identity.
During World War II, the region was home to several military installations. Mountain Home Air Force Base, which played a significant role in the war effort was one of them. In recent years, the region has experienced rapid growth. According to movers Nampa ID offers, plenty of people are moving to the area for its natural beauty and booming economy.
Towns and Cities with friendly communities
Boise is the capital and largest city in Treasure Valley. It's known for its vibrant downtown area, outdoor recreational opportunities, and thriving arts and culture scene. The city is home to attractions such as the Idaho State Capitol Building, the Boise River Greenbelt, and the Idaho Botanical Garden.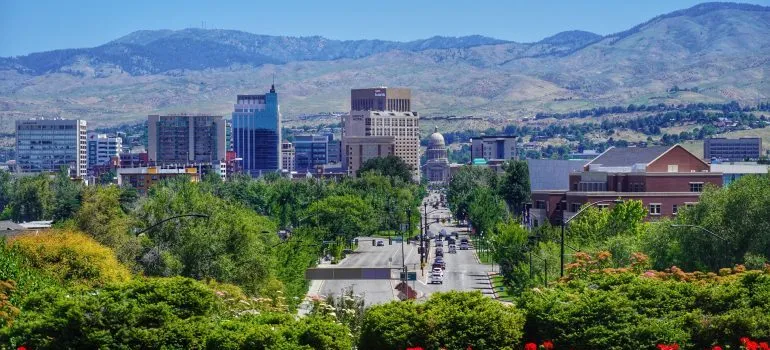 Meridian is another notable city in the region. It is located just west of Boise. The city is known for its family-friendly neighborhoods, excellent schools, and high quality of life. Meridian is also home to attractions such as the Roaring Springs Water Park and the Julius M. Kleiner Memorial Park. Crews from moving companies Meridian has reported that people from all over the US are moving to this warm and friendly city.
Nampa is a city located in Canyon County, known for its historic downtown area, which features buildings dating back to the early 1900s. The city is also home to the Nampa Civic Center, the Warhawk Air Museum, and the Ford Idaho Center, which hosts concerts, sporting events, and more.
Caldwell is a city located in western Treasure Valley. It's known for its rich agricultural history and local wineries. The city is home to attractions such as the College of Idaho, the Caldwell Night Rodeo, and the Indian Creek Plaza, which hosts outdoor concerts and events throughout the year.
Treasure Valley's friendly communities and people
People living in Meridian ID and other Treasure Valley cities speak highly of the area's small-town vibe and friendly communities. They often mention that it's easy to make friends and that people are genuinely interested in getting to know their neighbors. This sense of community is reflected in the numerous events and activities that take place throughout the region, such as farmers' markets, parades, and community festivals.
Residents also love the natural beauty of Treasure Valley, with its stunning landscapes and outdoor recreational opportunities. The region is home to several parks and trails, including the Boise River Greenbelt, which is popular for hiking, biking, and picnicking. In addition to the friendly communities and natural beauty, residents highlight the region's strong economy and job opportunities.
Treasure Valley's economy
Treasure Valley's economy is diverse. There are several industries and businesses driving the local economy. Some of the major industries in the region include agriculture, technology, healthcare, and manufacturing. Reputable movers Eagle ID say that many people move to Treasure Valley for work and end up staying for the quality of life.
Agriculture has been a significant industry in Treasure Valley since the early 1900s. Farmers are producing a variety of crops such as potatoes, sugar beets, and onions. Today, the region is home to several agricultural companies and organizations, such as the Idaho-Oregon Fruit Growers Association and the Idaho Potato Commission.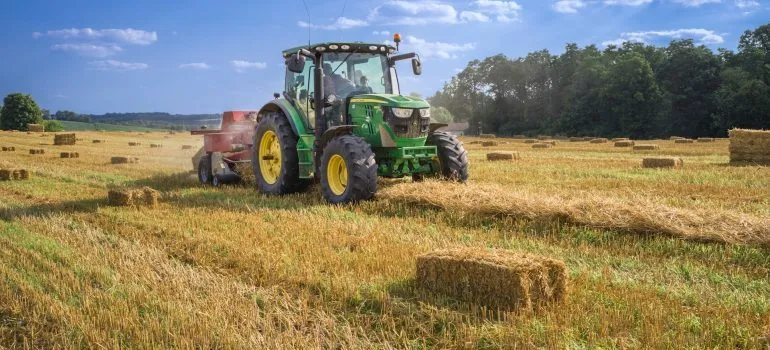 Technology is another important industry in Treasure Valley. Several high-tech companies, such as Micron Technology and HP Inc., have a presence in the region. This has led to the development of a skilled workforce and a thriving startup culture, with several small businesses and tech startups calling the region home.
Healthcare is also a significant industry in the locale. There are several hospitals, clinics, and medical centers located throughout the region. St. Luke's Health System and Saint Alphonsus Health System are two of the largest healthcare providers in the area, providing quality care and job opportunities for healthcare professionals.
Manufacturing is yet another important industry. Manufacturing companies produce goods such as electronics, food products, and machinery in this area. These companies provide job opportunities and contribute to the region's economic growth.
What makes Treasure Valley a special place to live and visit?
With Treasure Valley's friendly communities, there are always places and events to enjoy. Movers Kuna ID present you with some of the fascinating places with cool stories behind them which make Treasure Valley such a special place to live and visit!
The Basque community
The Basque community is an integral part of Treasure Valley's history and culture. Their influence is evident in various aspects of the region. The Basque Block in downtown Boise is a bustling hub of Basque culture, featuring restaurants, bars, and cultural centers that offer a taste of Basque cuisine, history, and traditions. Basque festivals, such as the annual San Inazio Festival, attract people from all over the region to celebrate Basque culture with music, dance, and food.
Basque sports, such as pelota, are also popular in Treasure Valley, with enthusiastic crowds cheering on their favorite players. The Basque community's contributions to the region are a testament to the rich and diverse cultural heritage of Treasure Valley.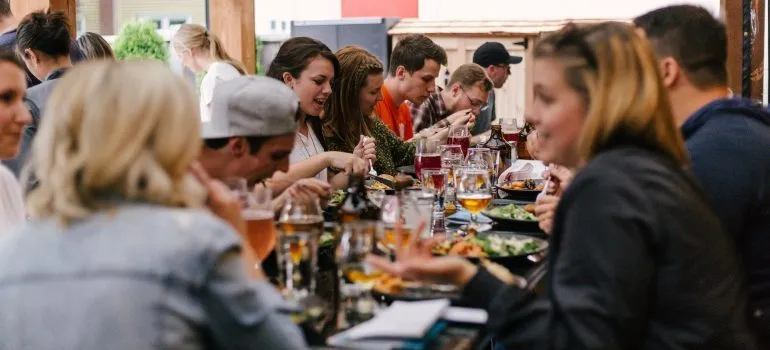 The Idaho Shakespeare Festival
The Idaho Shakespeare Festival is one of the most popular cultural attractions in Treasure Valley. It draws visitors from all over the region and beyond. Founded in 1977, the festival presents world-class productions of Shakespearean plays in an outdoor amphitheater, nestled in a beautiful natural setting on the Boise River. In addition to Shakespearean works, the festival also features productions of other classic and contemporary plays. You can enjoy musical performances and special events as well.
The festival's outdoor setting creates a unique and memorable experience for theater-goers, with the natural beauty of the surrounding landscape adding to the magic of the performances. The Idaho Shakespeare Festival has become a beloved institution in Treasure Valley, offering residents and visitors alike the opportunity to enjoy the very best of theater in a stunning and unforgettable setting.
The Oregon Trail
The Oregon Trail is an important part of Treasure Valley's history, as it was a major route for pioneers who traveled westward in the 19th century. The trail spans over 2,000 miles from Missouri to Oregon, and Treasure Valley was a key stopping point along the way. Thousands of pioneers passed through the region, seeking a better life in the West.
Today, visitors to Treasure Valley can learn about the Oregon Trail at several historic sites and interpretive centers, including the Oregon Trail Center in Montpelier, Idaho, and the National Oregon/California Trail Center in nearby Wyoming. These centers provide a fascinating glimpse into the hardships and triumphs of the pioneers who traveled the trail and offer interactive exhibits and activities for visitors of all ages. The Oregon Trail is a significant part of Treasure Valley's history, and its legacy continues to be felt today in the region's culture and identity.
Treasure Valley's friendly communities enjoy the Boise Music Festival
The Boise Music Festival is one of Treasure Valley's biggest annual events. It attracts thousands of music fans to downtown Boise each summer. The festival features a diverse lineup of popular musical acts, ranging from country and rock to pop and hip-hop. In addition to the music, the festival also includes a variety of food vendors, arts and crafts booths, and other entertainment options, making it a fun and exciting event for people of all ages.
The Boise Music Festival has become a beloved tradition in Treasure Valley, according to movers Caldwell ID. It brings together people from all walks of life to celebrate the joy of music and community. Whether you're a die-hard fan of a particular band or simply looking for a fun day out with friends and family, the Boise Music Festival is an event you won't want to miss.
Western Idaho Fair brings Treasure Valley's friendly communities together
The Western Idaho Fair is one of Treasure Valley's most popular annual events. Visitors from all over the region come to celebrate the region's Western heritage. The fair takes place over ten days in August and features a wide range of attractions and events, including live music, carnival rides, food vendors, livestock exhibits, and much more.
Visitors can also enjoy a variety of competitions, such as baking contests, photography contests, and even a rodeo. The Western Idaho Fair is a beloved tradition for many Treasure Valley residents and offers a fun and festive atmosphere for people of all ages. Whether you're looking to enjoy some classic fair food, check out the latest livestock exhibits, or simply soak up the energy and excitement of the crowds, the Western Idaho Fair is an event that should be on every Treasure Valley resident's calendar.
Treasure Valley's recreational activities
Treasure Valley is known for its stunning natural beauty and abundance of outdoor recreational activities. Whether you're looking to explore the region's scenic trails, hit the slopes at a nearby ski resort, or simply relax and enjoy the great outdoors, there are plenty of options to choose from. Here are some recreational activities in the area that movers Star ID recommend for you to try:
Hiking and Biking. Treasure Valley is home to an extensive network of hiking and biking trails, ranging from easy nature walks to challenging mountain climbs. Some popular trails include the Boise River Greenbelt, Table Rock Trail, and the Ridge to Rivers trail system.
Water Sports. With the Boise River running through the heart of the valley, water sports are a popular activity in Treasure Valley. Visitors can enjoy rafting, kayaking, and tubing on the river, as well as swimming and fishing in local lakes and reservoirs.
Skiing and Snowboarding. In the winter months, Treasure Valley is within easy driving distance of several popular ski resorts, including Bogus Basin, Tamarack Resort, and Brundage Mountain. These resorts offer a wide range of runs for skiers and snowboarders of all skill levels.
Golfing. The area is home to several world-class golf courses, including the BanBury Golf Course, Crane Creek Country Club, and Ridgecrest Golf Club.
Camping. With several state parks and national forests in the area, camping is a popular recreational activity in Treasure Valley. Visitors can enjoy everything from rustic tent camping to RV camping with full hookups.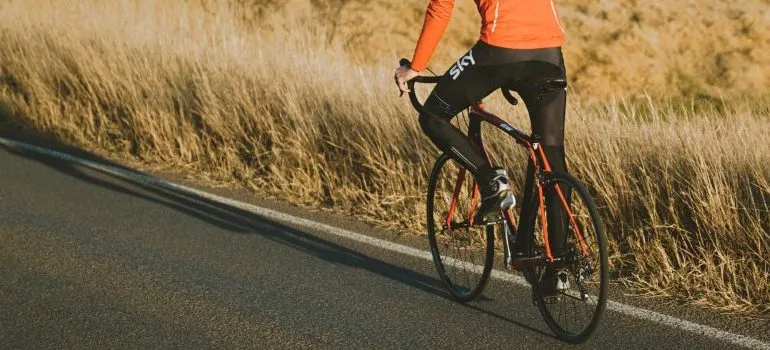 Tips for people visiting Treasure Valley's friendly communities
Treasure Valley offers a wide range of experiences for visitors. From exploring the region's rich history and culture to enjoying its many recreational activities and natural beauty. Whether you're looking for a relaxing getaway or an action-packed adventure, there's something for everyone in this charming part of Idaho.
To make the most of your trip, be sure to plan ahead and take advantage of the many local resources and attractions in the area. From visiting historic landmarks like the Idaho State Capitol and the Oregon Trail to enjoying local festivals and events like the Boise Music Festival and the Western Idaho Fair. There are plenty of ways to immerse yourself in the Treasure Valley's friendly communities and their unique culture and spirit. So come and experience the warmth and hospitality of this friendly community. Discover all that this hidden gem of Idaho has to offer.

Everyone from the packers to the movers were awesome! They were all very professional and showed up when they were supposed to. would definitely use them again.
Let our team put together a comprehensive moving plan for you. Complete our simple free quote form or contact us at 1-208-375-0961.