A Guide to Efficient Unpacking After the Meridian Move
Moving to a new home in Meridian often presents the challenge of unpacking, a task that goes beyond merely emptying boxes. Adopting a strategic approach is paramount, turning an otherwise burdensome task into a manageable process. With the right strategy, the phase of unpacking after the Meridian move becomes a seamless transition, allowing you to set up your new space efficiently. This Peasley Moving & Storage ID guide provides insights and tips to streamline unpacking, starting with a closer look at what the move entails.
Understanding the Meridian Move
Relocating always has its unique quirks and challenges, and a move in or to Meridian is no exception. Familiarity with the locality can offer a distinct advantage, from understanding the best times to move to knowing local resources and amenities. It's beneficial to recognize the local moving logistics, housing layouts, or even typical traffic patterns that might impact the move-in process.
Being informed not only helps in the preparation phase but also eases the transition with moving companies Meridian offers, allowing new residents to integrate more quickly into their new surroundings. A well-informed move is a smooth move, and understanding the specifics of relocating in or to Meridian can make all the difference.
Importance of the Packing Phase
Efficiency during the unpacking process often hinges on decisions made during packing. One of the most practical strategies is implementing a robust labeling system. Clearly labeled boxes streamline the unpacking process, ensuring items reach their designated spots without unnecessary shuffling. For example, a box labeled "Kitchen – Utensils" immediately communicates its contents and destination.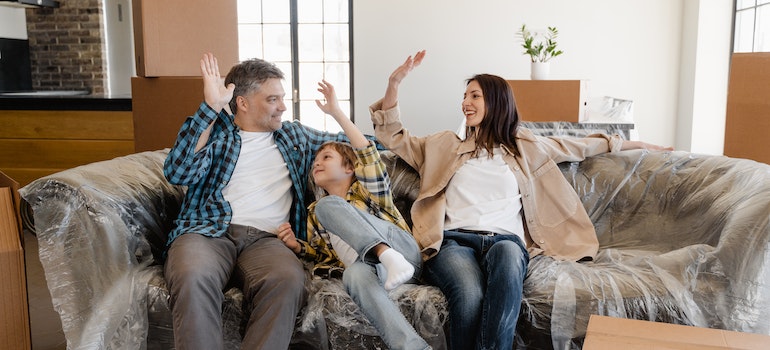 An inventory list, maintained during packing, can be invaluable. This list, whether digital or on paper, allows for quick checks, ensuring all items are accounted for upon arrival. It acts as a roadmap for the unpacking process, outlining where each item should go and reducing the guesswork and potential misplacement of belongings.
Lastly, consider an essentials box. This box should contain items you'll need immediately upon moving in—things like toiletries, a change of clothes, basic kitchenware, and important documents. Having easy access to these essentials means you can take your time with the larger unpacking task without sacrificing comfort or functionality.
Preparing Your Home for Unpacking After the Meridian Move
Before the major unpacking begins after moving to Idaho, some foundational work can transform the process from a chaotic ordeal to a systematic progression. Firstly, commit to a pre-unpack cleaning. Even if the previous occupants cleaned or the property managers had it done, giving your new space another thorough cleaning assures you're placing your items in a pristine environment. This doesn't just pertain to aesthetics; it's about health, too. From vacuuming carpets to sanitizing surfaces, ensuring your space is clean will give you peace of mind.
Safety should never be an afterthought. As the boxes start to pile in, it's easy for pathways to get obstructed. Ensuring clear pathways reduces trip hazards. It's also essential to have emergency exits unblocked. As an immediate action:
Check and install smoke detectors.
Ensure fire extinguishers are accessible and in working condition.
Keep first-aid kits handy and within reach.
Then there's the matter of layout planning. While it may seem tempting to dive right in and figure it out as you go, having a clear plan for where your furniture and large items will go can drastically reduce the time and energy spent. Here's a suggested approach:
Sketch Out the Layout: Use floor planning apps or simple pen and paper to map out where major items will reside.
Prioritize Large Furniture: Decide on placements for beds, sofas, and dining tables first.
Consider Flow and Functionality: Ensure that the arrangement allows for easy movement and that each room serves its intended purpose efficiently.
Incorporating these steps ensures a smooth transition and saves considerable effort in the long run. The more groundwork you lay before unpacking, the smoother the subsequent stages will be.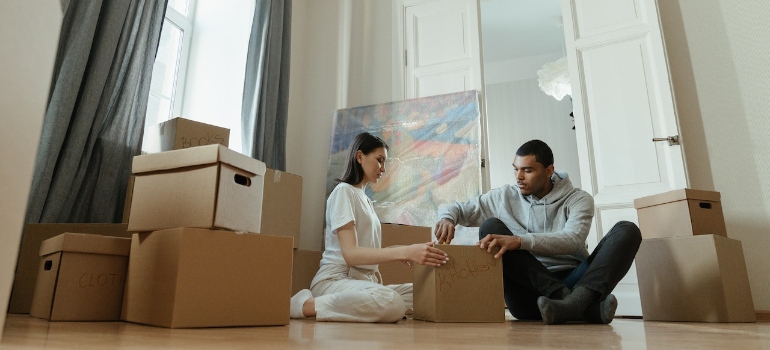 Room-by-Room Unpacking Strategy
Successfully settling into your new home is often a matter of strategy, especially when it comes to unpacking after the Meridian move. Here's a detailed guide on how to approach each room.
Kitchen
The kitchen, often described as the home's nucleus, is where meals and memories are made. Begin with the large appliances: refrigerators, stoves, microwaves, and dishwashers. Ensure these are installed correctly, leveled, and connected to power. For cabinetry, adopt a zone system. Dedicate zones for baking, cooking, and storage. Allocate spaces for utensils, pots, and pans nearest to the stove and dishes near the sink or dishwasher for easy access.
Pantries benefit from clear labeling – group items like baking ingredients, grains, and snacks. If your kitchen has an island, determine its primary use – will it be for preparation, eating, or both? Establishing these zones early on can facilitate cooking and reduce time spent looking for items.
Bedrooms
Bedrooms are personal sanctuaries. Begin by setting up the bed, ensuring a comforting space to unwind after the moving chaos. Organize your wardrobe methodically. Separate workwear from casual attire. Dedicate sections for accessories, shoes, and seasonal wear.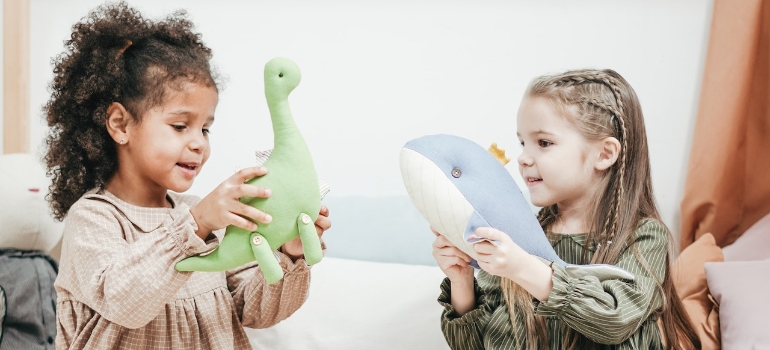 If your bedroom has an adjoining bathroom or balcony, think about the items you'd need there – perhaps a cozy reading chair by the balcony window or convenient toiletry storage in the bathroom. For children's rooms, prioritize setting up their beds and toys, creating a familiar environment. If space permits, consider designating a small area for activities or study.
Living Room
Your living room is the central hub for relaxation and entertainment. Prioritize large furniture first: sofas, center tables, and entertainment units. As you place your TV, consider the room's lighting to avoid screen glare. Surround sound systems benefit from corner placements, allowing sound to travel evenly.
If your living room doubles as a study or reading area, ensure sufficient lighting and comfortable seating in those sections. Factor in walking pathways, ensuring that they're clear, especially if you have elderly members or children. Introduce houseplants or art pieces that could act as focal points or conversation starters.
Bathrooms
Bathrooms, while functional, also offer a spa-like retreat. Start with essentials: shower, toiletries, and towels. Use under-sink storage for cleaning supplies. Allocate drawer or shelf space for personal care items – skincare, haircare, and makeup. If multiple members use the bathroom, consider individual baskets or containers labeled for each person. Install non-slip mats for safety if you have a bathtub, and set up adjacent spaces for bath salts, oils, or candles, enhancing the relaxation experience.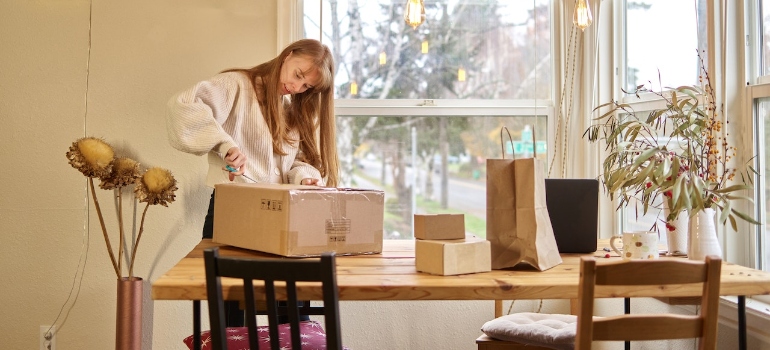 Additional Rooms for Unpacking
The more rooms, the longer the unpacking after the Meridian move, but approaching it room-by-room can streamline it and make it manageable. Here's a guide on unpacking those Boise moving boxes and tackling each unique space:
Dining Room: Ensure your dining table is centered within the room, allowing equal space for chairs and free movement around the perimeter.
Home Office or Study: Prioritize setting up essential tech equipment, then organize stationery and books for a productive workspace.
Laundry Room: Designate specific shelves or bins for detergents, fabric softeners, and other laundry tools to streamline your laundry process.
Mudroom or Entryway: Install wall hooks for coats and shoe racks, creating a tidy transitional space.
Balcony or Patio: Begin by positioning large outdoor furniture, then accessorize with planters or decorative items.
Library or Reading Nook: Start by arranging bookshelves, then focus on seating and lighting to enhance the reading ambiance.
Playroom or Kids' Activity Room: Anchor large toys or furniture and use bins or baskets to categorize smaller toys, ensuring an organized play space.
Walk-in Closets or Dressing Rooms: Arrange clothing by type or season, utilizing shelf dividers or storage boxes for accessories.
Home Theater or Media Room: Position the screen or TV first, then arrange seating for optimal viewing, keeping in mind the acoustics.
Craft Room or Workshop: Create designated zones for each activity or craft, ensuring tools and materials are within arm's reach.
Basement or Attic: If used as a functional room, set up larger pieces first, then move on to smaller decor and storage solutions. If you do not have a basement or attic but need extra space, utilize storage units in Boise Idaho. Organize items in clear bins, labeling them for easy accessibility, ensuring efficient use of space.
Bar or Wine Cellar: Organize wines or liquors by type and ensure glasses are stored in an easily accessible manner.
These rooms, each with its unique function, can be seamlessly integrated into your new home by employing these unpacking and organizing strategies!
Efficiently Handling Fragile Items
Handling fragile items during unpacking after the Meridian move requires meticulous attention and care. Damage during unpacking can be as disappointing as during transit. Start by creating a designated, clutter-free zone for unboxing these items. A clean, flat surface, perhaps covered with a soft cloth or blanket, can serve as an ideal spot. Keeping this area away from high foot traffic reduces the chances of accidental knocks or drops.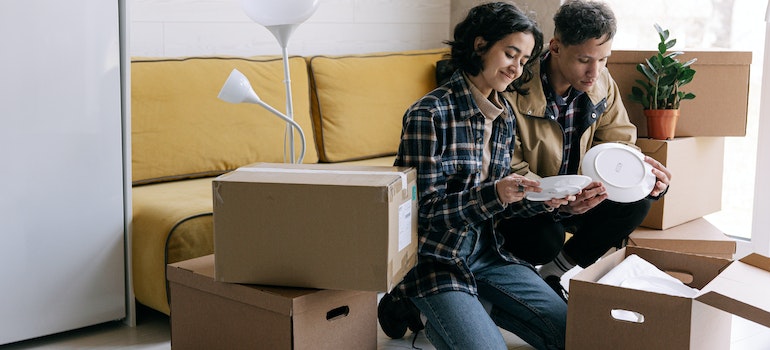 As you unpack, keep essential tools at hand – scissors, utility knives, and gentle cleaning cloths. Remove packing materials layer by layer, being patient, especially with items wrapped in bubble wrap or foam peanuts. After unveiling each item, inspect for any signs of damage that might have gone unnoticed during the move. Once assured of their condition, determine their final placement in your home, considering factors like safety from children or pets and their visibility for aesthetic appreciation.
Organizational Tools and Resources
The unpacking phase offers a prime opportunity to implement systems that foster a well-organized home. Efficient use of space and easy accessibility to belongings are key to creating a harmonious living environment.
Shelving Systems
A good shelving system can be transformative. In closets, adjustable shelves accommodate items of varying sizes, from bulky winter coats to slender scarves. In rooms, strategically placed shelves can utilize vertical space, freeing up floor area and reducing clutter. Opt for designs that complement your interior and offer flexibility for changing needs.
Storage Containers
Transparent bins are a revelation when it comes to storage. They allow easy identification of contents without the need to rummage. For smaller items, drawer organizers compartmentalize space, ensuring every object has its designated spot. Using a mix of large containers for bulkier items and smaller ones for bits and bobs can streamline storage areas.
Tech Solutions
The digital age brings with it an array of apps and software tailored for home organization. These tools help catalog belongings, create unpacking checklists, and even visualize room layouts. Leveraging technological aids makes the task of settling into a new place more structured and less overwhelming.
Dealing with Leftover Packing Materials
Once you complete unpacking after the Meridian move, you'll often find yourself surrounded by a sea of empty boxes and packing supplies. Rather than letting them contribute to waste, consider eco-friendly options. Flat-pack cardboard boxes for future use or pass them on to someone else in the process of moving. If they've reached the end of their life, ensure they are recycled appropriately. Bubble wrap, packing peanuts, and other protective materials can be stored for later or offered to local shipping stores. Always remember, responsible disposal goes a long way in reducing environmental impact and decluttering your new space.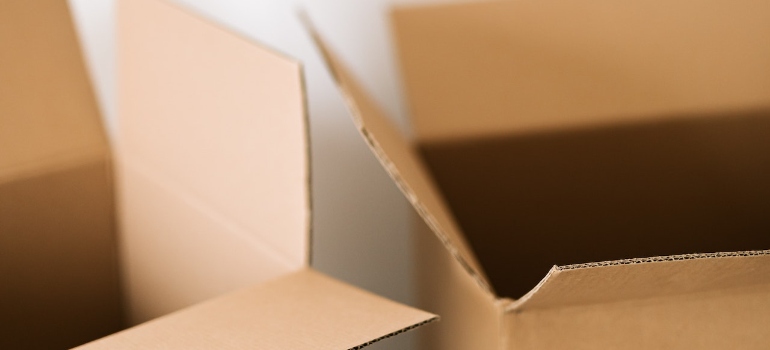 Addressing Unforeseen Challenges
Even with meticulous planning, hiccups can occur. In such cases, having a documented inventory and availing of moving insurance can expedite the claims process. Another common challenge is underestimating the spatial constraints of the new place. If furniture doesn't fit or rooms feel cramped, a fresh perspective or minor adjustments might be the solution.
Sometimes, outsourcing is the answer. For tasks that seem beyond your capability, such as lifting heavy furniture or assembling intricate pieces, hiring professional furniture installation services ensures safety and efficiency. Being adaptable and resourceful will make these unforeseen challenges surmountable.
Making Your New Place Feel Like Home
Turning an unfamiliar space into a home is an art. Begin with personalizing rooms by hanging your favorite photos, adorning walls with art pieces that speak to you, or arranging books on a shelf in that particular order you love. Introduce textures and colors through throw pillows, curtains, and rugs that echo your style.
Beyond decor, establish routines. Brew your morning coffee the same way, continue with cherished family traditions, and create new ones unique to this space. Engage with your new Meridian community, familiarize yourself with local amenities, and let the space grow with you. Over time, with these personal touches and experiences, the unfamiliar becomes familiar, and your new house genuinely starts feeling like home.
Ticking the Last Box of the Unpacking Process
Relocating and settling into a new place in Meridian is undeniably a significant undertaking. The task of unpacking after the Meridian move goes beyond mere physical movement of belongings. It is a process of creating a sanctuary, a place of comfort and belonging. So, as you unpack and organize, remember that every box you empty, every picture you hang, and every memory you create is a step closer to making your new space truly your own. Approach each phase with patience and optimism, and soon, you'll bask in the warmth of a home you've skillfully crafted.

Everyone from the packers to the movers were awesome! They were all very professional and showed up when they were supposed to. would definitely use them again.
Let our team put together a comprehensive moving plan for you. Complete our simple free quote form or contact us at 1-208-375-0961.