A Comprehensive Guide to Moving for Individuals with Special Needs
Navigating the logistics of moving can be a challenging task for anyone. But for individuals with special needs, this process often requires additional planning and consideration. This Peasley Moving & Storage ID guide to moving for individuals with special needs is designed to assist with that. It aims to provide essential tips, expert advice, and supportive resources. Our ultimate goal is to make this process more manageable and less stressful for individuals with disabilities, their families, and their caregivers. And, of course, to enable a transition that is as smooth and comfortable as possible, allowing those with special needs to settle into their new environment with ease and confidence.
Understanding the Moving for Individuals With Special Needs: The Boise Challenge
Boise is dedicated to fostering an inclusive environment for all residents, including those with special needs. However, relocating to a new city can present unique challenges for individuals and families seeking to accommodate their specific requirements. Understanding and addressing these challenges is essential for a successful move to Boise.
Inclusive Infrastructure in Boise: Accessibility, Medical Facilities, and Public Transportation
Moreover, Boise's commitment to inclusivity is evident in its infrastructure and services designed to support individuals with special needs. The city offers an array of resources to ensure accessibility and enhance the quality of life for everyone. One of the primary challenges faced by individuals with special needs during a move is finding suitable housing that meets their specific requirements. They need to take care of:
Accessibility.
Proximity to medical facilities.
Public transportation.
Furthermore, Boise's city authorities have taken significant steps to improve accessibility. The city's public transportation system has been modified to provide better mobility options for people with disabilities. Boise offers accessible buses with ramps and designated spaces for wheelchair users.
Additionally, Boise boasts a network of healthcare facilities that cater to the needs of those with special medical requirements. This ensures that residents have access to quality medical care and support, which is particularly vital during the transition period of moving to a new city.
Engaging with Local Community Organizations
The Boise community is known for its support and empathy toward individuals with special needs. Local organizations and support groups play a crucial role in providing guidance, assistance, and a sense of belonging to those who are new to the area. Moreover, when planning a move to Boise with special needs considerations, it is essential to engage the services of a reputable moving company. With trustworthy moving services Boise ID offers, one can turn specialized moving solutions tailored to cater to the needs of clients with special requirements to their favor.
Settling in the new house for individuals with special needs
Accessibility is a fundamental aspect to prioritize when selecting a new residence in Boise. Look for properties with features like ramps, wide doorways, and step-free entries to facilitate easy movement for individuals with mobility challenges. Single-story homes or properties equipped with elevators can also be beneficial, ensuring that all areas of the house are easily accessible.
Proximity to Medical Facilities and Specialized Clinics
More, pay attention to the layout of the home, ensuring it allows for easy navigation with mobility aids if needed. Then, having access to quality healthcare is essential for individuals with special needs. When choosing a new home in Boise, consider the proximity of your potential residence to medical facilities and specialized clinics. Living near healthcare providers can ensure timely and convenient medical support if required. Additionally, research the availability of home healthcare services in the area. It can be valuable for individuals who may need regular assistance.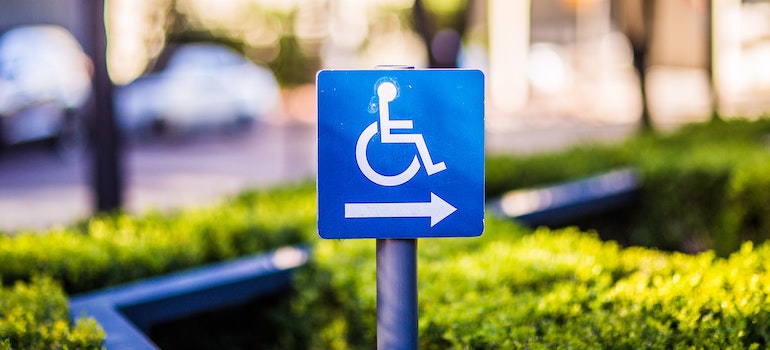 Boise's Diverse and Inclusive Communities
Boise is known for its diverse and inclusive communities. Choosing a neighborhood that embraces this ethos can significantly impact your overall living experience. Research local neighborhoods to identify those known for their welcoming and supportive environments. Connect with community organizations and support groups focused on special needs. This can help you gain insights into the neighborhood's inclusivity and available resources. Consider the availability of essential amenities and services in the vicinity of your potential home.
Amenities and Services: Enhancing the Quality of Life
Having grocery stores, pharmacies, parks, and recreational facilities nearby can enhance the quality of life for individuals with a disability. Access to recreational areas and parks that are wheelchair-friendly or equipped with adaptive equipment can provide opportunities for leisure and social interactions. Moreover, seeking the assistance of local movers Boise trusts can significantly streamline your relocation process. Local movers have in-depth knowledge of the area, making them well-equipped to handle the unique requirements of your move.
How to know which moving company is right for you?
Individuals with disabilities face unique challenges during a move, and it is essential to choose a moving company that is sensitive to these needs and can provide personalized services tailored to their requirements. Firstly, when researching moving companies in Boise, prioritize those with experience in handling relocations for people with disabilities. A company that has successfully assisted individuals with special needs in the past will be better equipped to understand.
Additionally, inquire about their training procedures for staff members to handle relocations for people with special needs sensitively and competently. A compassionate and well-trained moving team can make a significant difference in the overall moving experience. Familiarize yourself with the moving regulations and rights specific to Idaho. This knowledge will empower you with a better understanding of your rights as a customer.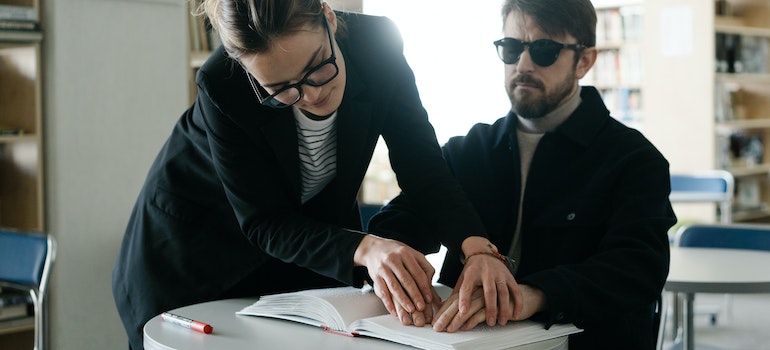 Idaho's rights and regulations for moving with people with special needs
Before hiring a moving company in Idaho, verify that they are licensed and certified to operate within the state. A licensed company is more likely to have met certain safety and quality standards. Apart from following relocation advice for people with disabilities completing the process safely requires moving insurance. Inquire about the liability coverage provided by the moving company. While they may offer basic protection for your belongings, it's essential to understand the extent of their liability in case of loss or damage.
Idaho state law requires moving companies to provide reasonable accommodations when servicing moving for individuals with special needs. This means that the moving company should make efforts to accommodate your specific needs throughout the moving process. Whether it's providing additional assistance, offering specialized equipment, or adjusting the moving timeline to allow for more flexibility, the moving company should be receptive to meeting your requirements.
Finally, clear and open communication with the moving company is essential for individuals with disabilities. Discuss your needs and concerns with the company well in advance, so they can adequately plan and prepare for the move. Transparent communication ensures that both parties are on the same page.
Pre-move activities: What should you do?
When packing for the move, it's crucial to be organized and considerate of your specific needs. Start early to avoid last-minute rush, and declutter your belongings to lighten the load. Prioritize essential items and consider the accessibility of everyday items when packing. For instance, keep frequently used medical supplies, medications, and adaptive equipment within easy reach.
Furthermore, Boise experiences distinct seasonal changes, so be mindful of the local climate when packing. During colder months, ensure you have warm clothing and blankets readily available, while summertime calls for lighter attire and protection from the sun. It is always a good idea to opt for professional equipment. That is why you should hire reputable packing supplies Boise offers. This will keep you from any unwanted accidents during the move.
If you have existing medical needs, coordinating your healthcare transition becomes paramount. Begin by reaching out to your current doctors and specialists, requesting copies of your medical history. Once you've chosen your new healthcare providers in Boise, promptly furnish them with these records. This process ensures seamless continuity of care, preventing potential gaps in your treatment or medication regimen.
Furthermore, when it comes to the transportation of vital medical equipment, selecting reliable medical equipment shipping services becomes crucial. These specialized shipping services are adept at handling sensitive equipment with the necessary care and precision, ensuring your devices arrive at your new home safely and ready for use.
The Day of Moving for Individuals With Special Needs
Effective communication with your chosen Boise moving company is key to a successful moving day. Make sure to provide them with a detailed inventory of your belongings, any specific accommodations you may require, and a clear timeline for the move. If you have valuable or sensitive items, discuss the best ways to transport and protect them during the journey. A reputable moving company experienced in assisting individuals with disabilities will be attentive to your needs and work closely with you to ensure a smooth and secure move.
Building a strong support network of friends and family members can make a significant difference on a moving day. Their assistance can be invaluable in organizing belongings, packing, and managing logistics. If you have specific needs due to a disability, communicate these requirements to your support network in advance, so they can be better prepared to assist you effectively. Having a team of supportive individuals around you will not only make the physical aspects of the move easier but also provide emotional comfort during this transitional period.
Transportation Options
Ensure that your transportation arrangements on a moving day are accessible and accommodating to your needs. If you require wheelchair-accessible vehicles or any special assistance, arrange for these services well in advance. Familiarize yourself with Boise's public transportation options and accessibility features so you have alternative transportation options if needed. Confirm the availability of accessible parking near your new home to facilitate unloading and settling in.
The safety of your belongings is of utmost importance during the move. Acquire sturdy and reliable moving boxes Boise local use or inquire with your chosen moving company if they provide packing materials. Properly label each box to indicate its contents and the room it belongs to, making unpacking and organizing at your new home more manageable. Consider color-coding or using clear plastic bins for essential items, making them easily identifiable.
Settling into Your New Boise Home
Once moving for individuals with special needs is done, they should assess their new home to identify areas that may need modification for better accessibility. Consider installing grab bars and handrails in bathrooms and near staircases to enhance safety and mobility. If necessary, make adjustments to doorways to accommodate wheelchair access. Ramps can be added to entryways for smooth access in and out of the house.
Optimizing Space and Accessibility
Furthermore, consider the placement of furniture and other items to ensure easy navigation and ample space for movement, especially if you use mobility aids. In the kitchen, you may need to lower countertops or install pull-out shelves to make it more user-friendly. Think about using lever-style handles on doors and faucets for easier operation. In the living areas, ensure that seating is comfortable and supportive. If needed, consider adding adaptive furniture or cushions for enhanced comfort and accessibility.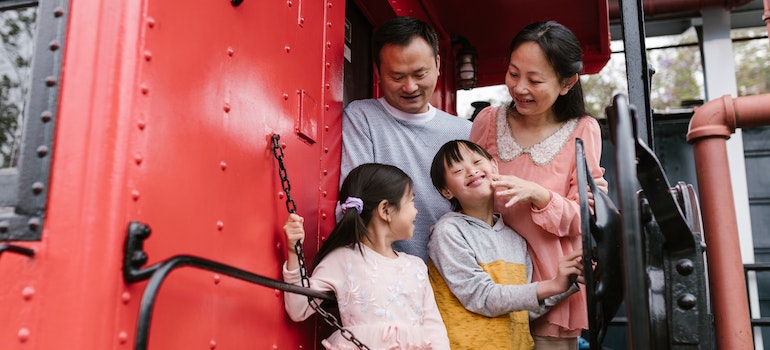 Essential Elements for Comfort and Well-being
Creating a restful and accessible bedroom is essential for your well-being. Adjust the height of the bed to a comfortable level, and consider using a hospital-style bed with adjustable features if required. Ensure that the pathways around the bed are clear and place necessary items within reach. Adequate lighting and easily accessible storage options are also important considerations. Boise offers a range of resources and support groups for individuals with special needs, providing invaluable assistance and fostering a sense of community.
Resources and Support in Boise
Local disability organizations, such as the Idaho State Independent Living Council (SILC), can provide guidance on accessibility, housing options, and available services. Reach out to these organizations to access information and resources tailored to your needs. Embrace the opportunities this vibrant city has to offer, and you'll find yourself welcomed into a caring and inclusive community.
Feel welcomed in the new community of Boise, Idaho
Moving for individuals with special needs can be both exciting and challenging. However, with the right preparation and knowledge, it can be a positive experience. We have emphasized the importance of planning for a move, especially for individuals with special needs. We have also focused on the unique context of Boise, Idaho. Taking advantage of the city's infrastructure, services, and supportive community, helps you achieve a successful and fulfilling move to Boise. Remember how to stay positive, reach out for help when needed, and embrace the opportunities that await you in this welcoming city. Happy moving!

Everyone from the packers to the movers were awesome! They were all very professional and showed up when they were supposed to. would definitely use them again.
Let our team put together a comprehensive moving plan for you. Complete our simple free quote form or contact us at 1-208-375-0961.