5 mistakes when renting self storage
Self storage units can be quite useful in different life situations. People rent these units when preparing for moving, decluttering, or when running a business. Storage renting can come in handy in this situation when you need to remove things from your home. Also, it is important to find a reliable renter for storing your valuable items. Some goods need additional care due to their materials. Peasley Moving & Storage advises investing in quality self storage options. However, when renting storage there are some things that can go wrong. Luckily, in this article, you can discover ways to avoid mistakes when renting self storage.
#1 Not timing your move well
The stress of moving is something that we experience at least once in our lifetime. Much of this stress lies in expecting preparations and packing. In addition, moving day expectations can only add to this overwhelming experience. One of the main things that people need to do regarding every move is to make a moving plan. This should also include planning which items to pack for storage. Usually, people focus on packing goods for transport directly to a new home. In addition, they may fail to plan which items to put in moving boxes Boise offers. Also, placing boxes in self storage in a manner of a good organization is vital.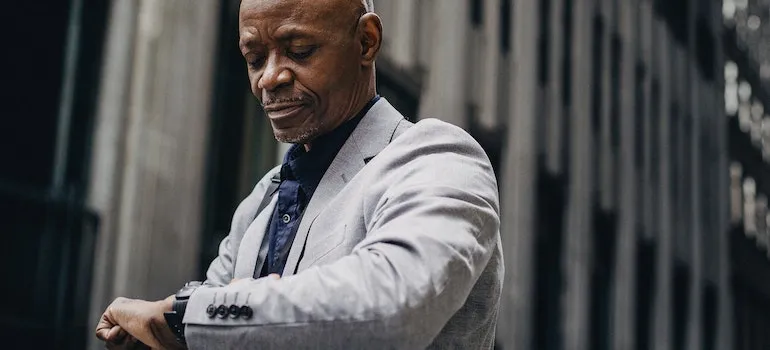 This way you will know where your goods are when you need them. There will be no need to mine through all the boxes if everything is in its place. Also, if you crowd the storage space with items everywhere, you will walk through a complete mess. Therefore, take time to write down where would you put the items in self storage. Place things that you may need sooner at the front of the unit.
#2 Avoid safety mistakes when renting self storage
When choosing a storage company, it is necessary to research them. Sometimes you may be in a hurry and in great need to find a company quickly. This may lead to choosing a rental company that is not suitable for your standards. When you have a plan and when you know what you are looking for in a company, it would be easier to narrow down the research. For example, if you need to rent storage pods Boise, make sure to contact a moving company and get all the necessary information regarding it. Dimensions, size, price, and other facts are important. If you do not have the right information on the pods, you might plan to put something in a pod that cannot fit in there. Also, pay attention to safety features. Check if the company has 24-hour video surveillance.
#3 Do not store items you do not need
When moving or spring cleaning your home, you would like to get rid of some items. There are some mistakes when renting self storage that you can unwittingly make. One of these would be to store items you will not use in the future. This will only create a mess in the unit and you will waste money on rent.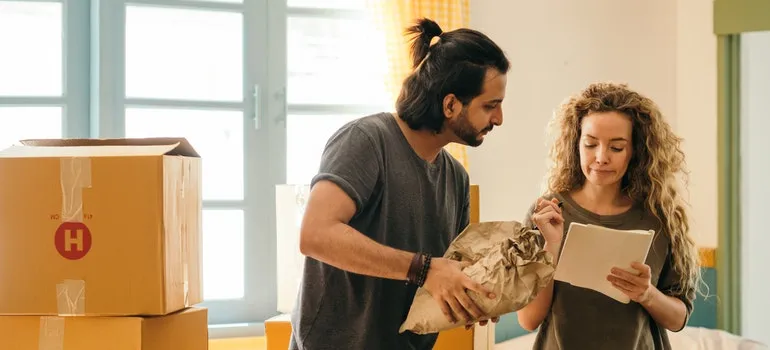 In addition, it matters which type of items you plan to put in self-storage. Food and perishables are definitely not on the list. Especially temperature controlled storage Boise can be useful to store art pieces, electrical devices, or other sensitive items. However, putting damp goods in storage can be quite dangerous. Moisture is the worst enemy of self-storage. Therefore, make sure to clean up all the appliances and dry well all the items. You do not want to take moldy items when opening a storage unit.
#4 Apply smart packing ideas
When it comes to packing goods for storage it is important to use adequate packing supplies. You can use dry towels to wipe off all the water drops from your belongings. Instead of using newspapers, it is better to wrap things up in bubble wrap. Over time the ink can print on your belongings and ruin your precious items. For longer storage periods, it is better to use bubble wrap for the full benefits of self-storage. It will provide better cushioning and in case of falling, items will have better protection. Also, remember to label the boxes so you can know exactly in each moment where your goods are. Even when only cleaning your home, and storing possessions, labeling is more than useful. You definitely do not need to run through each box to find some items you might need urgently.
#5 Security tips to avoid mistakes when renting self storage
Security of your goods should be a top priority when trying to store things away. Renting temperature-controlled units is not enough. You need to think further when it comes to taking care of your goods.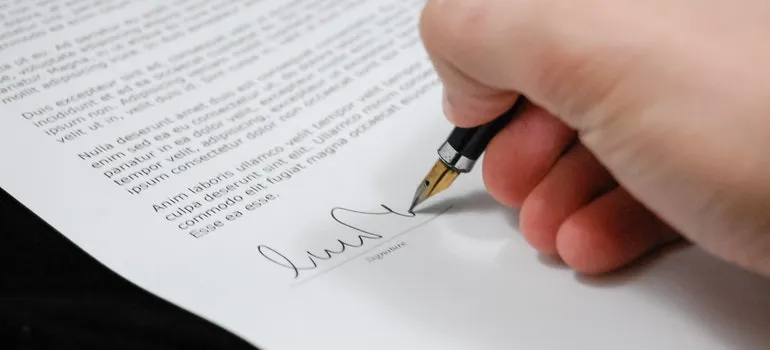 Even when choosing the most reliable and secure storage, you need to have some additional insurance. There is always the risk of loss or damage. Remember that most companies offer basic insurance coverage for your belongings. However, any further loss or damage that might happen and the company will not be responsible for it. But in the case when buying additional coverage, if something is damaged or gets lost, the company will have to provide either a replacement or refund you for it. It is vital to check with a storage company what kinds of protection plans they offer. You certainly do not want to lose all the items for good.
A good storage plan goes a long way
Using self-storage is a great and useful idea. However, there are always some unintended errors that you definitely need to avoid. For this reason, you have to
Prepare well and on time so there will not be any surprises.
Contact several companies and get all the necessary information.
Ensure that size, type of storage, and transport logistics are your top priority.
Think about acquiring quality packing supplies.
Check the insurance and security as well as renting prices so you can also get some discounts for additional renting options.
If you follow this guide, you will save yourself from a great many risks, avoid mistakes when renting self storage, and enjoy its many benefits.

Everyone from the packers to the movers were awesome! They were all very professional and showed up when they were supposed to. would definitely use them again.
Let our team put together a comprehensive moving plan for you. Complete our simple free quote form or contact us at 1-208-375-0961.