3 facts to remember when moving to Meridian, ID
Is life taking you to Meridian, Idaho in the foreseeable future? Then you are on the verge of a relocation that you will remember for the rest of your life. However, we can bet that there are still many things you don't know about this city. So before you get swept away in your search for moving companies Meridian, you might want to read this article. We have decided to compose a list of some of the most important facts to remember when moving to Meridian, ID. Of course, we strongly urge you to do online research of your own. These will be only the basic facts about this lovely city – but there's much more to be learned.
Top 3 facts to remember when moving to Meridian
Packing up your possessions and deciding to make new memories in a new place is never easy. But it can be much easier if you have all the necessary facts at your disposal. Today, we aren't going to talk about the process of hiring movers, packing your possessions, or the process of sending a shipping container overseas. The thing we are going to talk about, however, will be all the impressive facts one should learn about Meridian before moving here.
1. Meridian is the ninth-best place to live in the USA
Have you ever wondered what your life would be like in one of the best cities in America? By thinking about 'the best cities', you are most likely envisioning New York or Los Angeles. Little do you know that by moving to Meridian, you would be living in the ninth-best place to live in the USA. In 2019, Money.com has analyzed 1796 cities and compared them based on the following criteria:
Cost of living
Income
Ethnic and economic diversity
Public education
Health and safety
Amenities
Do you know what the findings have shown? They have shown that Meridian belongs to the very top of the list. Because it's one of the fastest-growing cities in the states, this city has to offer great public education, many different jobs, and recreational activities galore. And do we even have to mention that Meridian is just a short drive away from Boise? Hey, if you don't trust us telling you how great this city is, then you can definitely see for yourself. We have no doubt you'll completely agree with the honorable spot Meridian is taking on the list of the best places to live in America.
2. You get four beautiful seasons
If you have spent your entire life living in a constantly warm state like Florida, or a rainy one like Washington, then Meridian is going to be a breath of fresh air for you. You are definitely going to enjoy once your interstate move is completed. And why is the weather changing year-round in Meridian? While some parts of Idaho don't get to enjoy the four beautiful seasons, people living in the Boise Valley area do. And you guessed it – Meridian is located in the aforementioned area.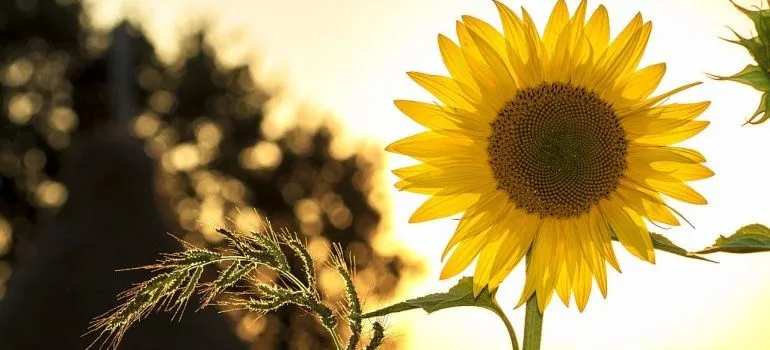 This is one of the lesser-known facts people know before moving to Meridian, Idaho. But you will be pleasantly surprised once you realize that you can enjoy lazy summer days, colorful fall leaves, amazing blooms in spring, and dreamy snow during winter. And the best part about Meridian's weather is that it is, for the most part, void of any hurricanes, earthquakes, tornados, and massive floods. Of course, one can never predict these natural disasters but their occurrence isn't as frequent in Meridian as it is in other parts of the country. This should always be something you inquire about before embarking on a long-distance residential move.
3. Meridian is both safe and fun
It really doesn't matter whether you are moving as a single person, young professional, or a family man/woman. You always need to ensure you are living in a safe environment. That being said, one of the most important things to remember when moving to Meridian is that you will be moving to a safe city. While crime rates are growing all over the United States, they are actually dropping in Meridian. We all know that every crime is a bad one. But you might feel a little bit better knowing that most crimes in Meridian aren't violent ones, and they usually include theft.
So we have established that you will be safe. Great, what else is there to be gained by moving to Meridian? Well, how about all those amazing and fun things you can do in and around Meridian? We have already mentioned that this city is very close to Boise where rich nightlife awaits. But if you don't feel like traveling such a long distance, you don't have to. Meridian has a bit of everything! From bowling alleys to restaurants and different events all year round, there will never be a dull moment in this charming city. And the best part? You don't need to pay any entrance fees to be able to bask in Meridian's great outdoors. You'll love it as much as we do!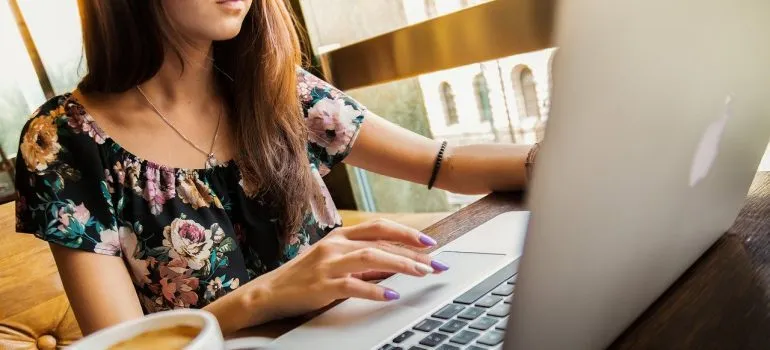 Browse, browse, and browse some more
With so many important and impressive facts to remember when moving to Meridian, we had a hard time choosing just three. That's why we suggest you sit down with a laptop in your lap and start browsing. Learn everything you want to know about this place before moving here. From where the most affordable restaurants are to the location of the nearest storage units. If you are fully prepared for what's ahead, you will have a much easier time adjusting to your new surroundings. Don't worry – we are sure you'll get used to Idaho's lifestyle sooner rather than later.

Everyone from the packers to the movers were awesome! They were all very professional and showed up when they were supposed to. would definitely use them again.
Let our team put together a comprehensive moving plan for you. Complete our simple free quote form or contact us at 1-208-375-0961.